Cashner takes latest injustice in stride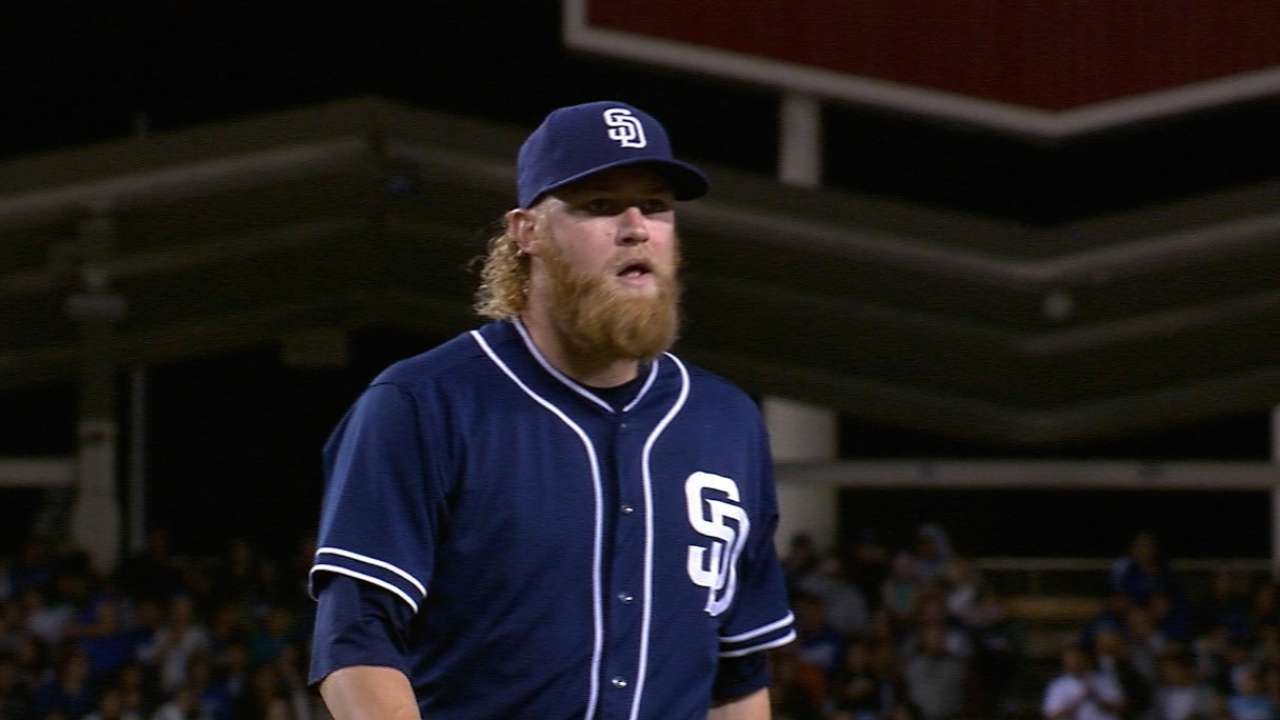 LOS ANGELES -- The Padres haven't scored many runs for Andrew Cashner, and they haven't played sound defense behind him either.
It's been that sort of season for Cashner, who might well be the unluckiest pitcher on the entire planet, stuck with a 1-7 record despite a sparkling 2.89 ERA, thanks in part to the 12 unearned runs with which he's been charged.
Despite allowing one unearned run over six innings on Friday night against the Dodgers, Cashner was on the hook for his eighth loss until the Padres tied the game at 1 on Will Venable's RBI single in the seventh. Cashner celebrated in the dugout until he saw the Dodgers were challenging the play at the plate.
Of course they were.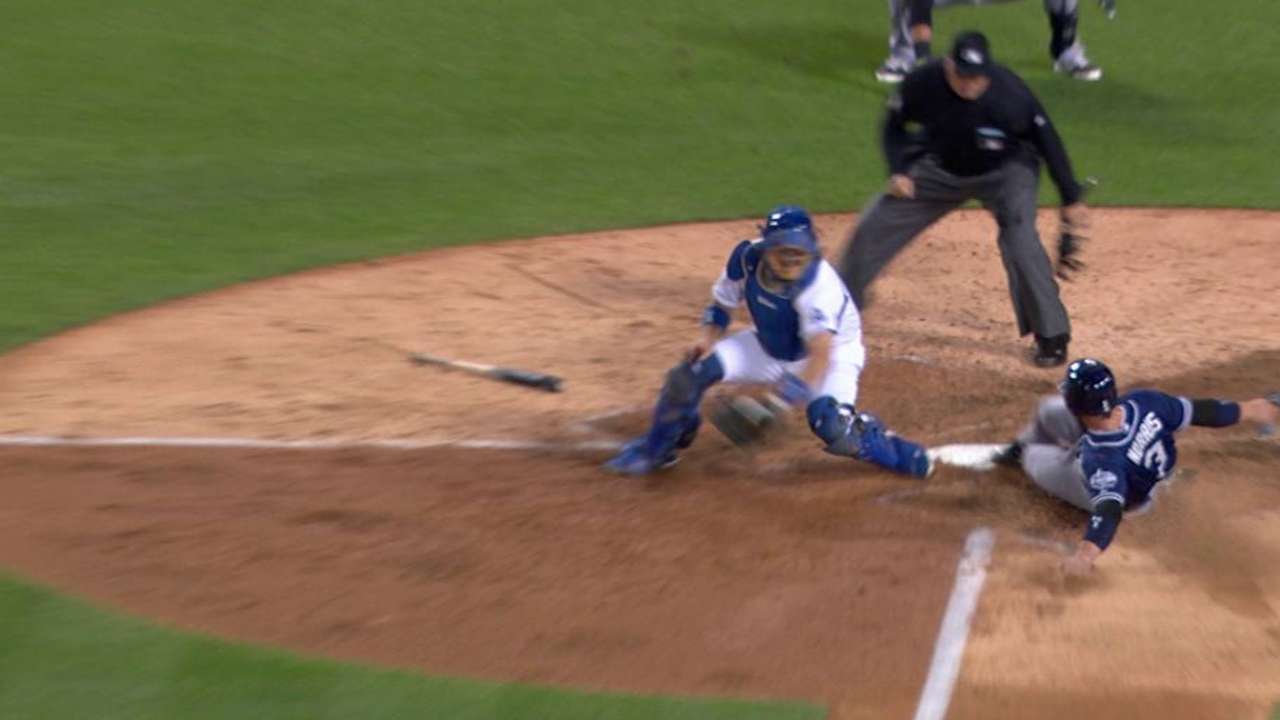 "I thought they were going to overturn it with the way my luck has been going," Cashner said, smiling.
The run was allowed to stand, but the Padres still found themselves saddled with a 2-1 loss, as the Dodgers got a tiebreaking home run from Joc Pederson off Joaquin Benoit in the eighth inning.
"I thought I located my fastball better today," Cashner said. "Got my slider going … didn't make a whole lot of mistakes. I tried to elevate more with my fastball tonight."
This was a far cry from his first start of the season at Dodger Stadium when Cashner allowed three home runs to Adrian Gonzalez in a loss. Nine starts later, he's convinced he's a better pitcher for going through that rough outing.
"Over the course of the season, you're going to get [knocked around] a few times," Cashner said. "I think that first start I left too many fastballs over the middle. ... I think [the Gonzalez game] made me work harder to get back to locating my fastball."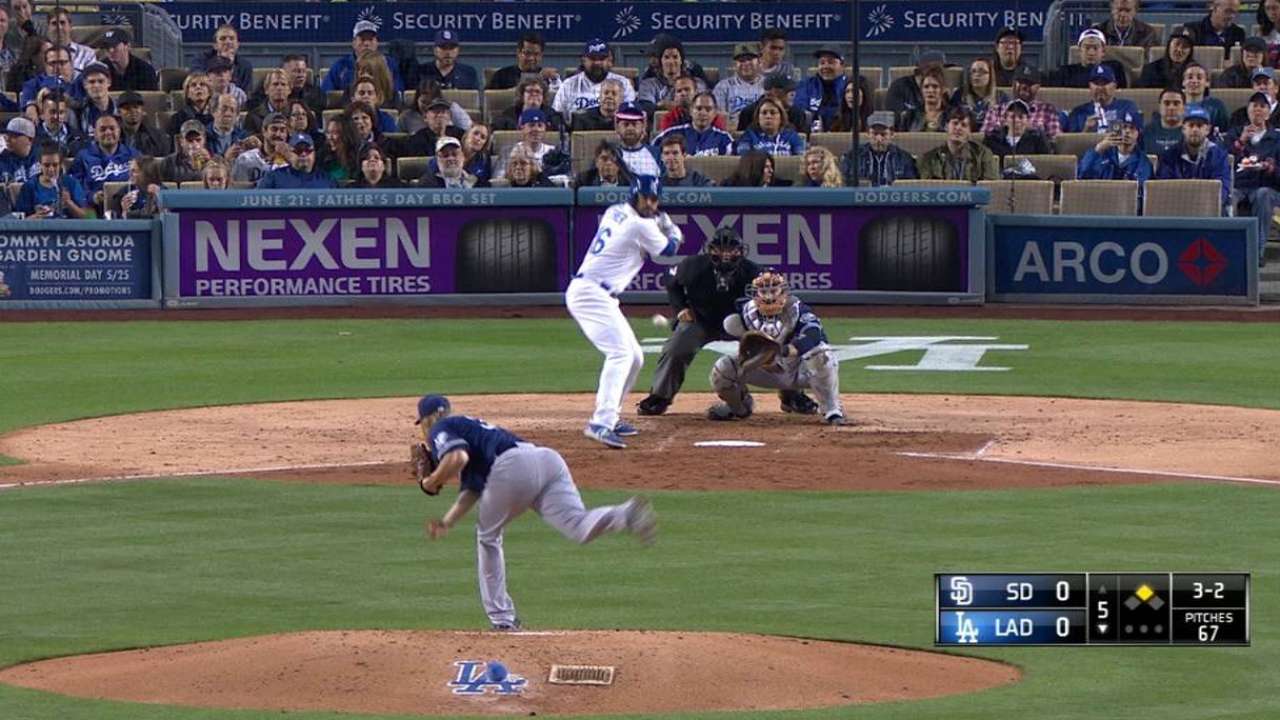 Cashner had a season-low three strikeouts on Friday, though some of that was by design, said pitching coach Darren Balsley.
"The game plan with Cashner was to attack with his fastball and do what he does best -- sink it down and also try to get as many ground balls as possible," Balsley said. "He's been getting big strikeouts, but it was not go for the big punchout, but get them to beat it into the ground."
The run Cashner allowed was in the fifth inning when Justin Turner singled and advanced to second base when the ball kicked away from Venable in center field. Andre Ethier then doubled into the right-field corner on what the Padres agreed was a good pitch, a slider down and in.
"It was a good outing for Cash. Had to make some pitches along the way in some critical spots," said Padres manager Bud Black.
Corey Brock is a reporter for MLB.com. Keep track of @FollowThePadres on Twitter and listen to his podcast. This story was not subject to the approval of Major League Baseball or its clubs.