ICYMI: Padres lose on late long ball after comeback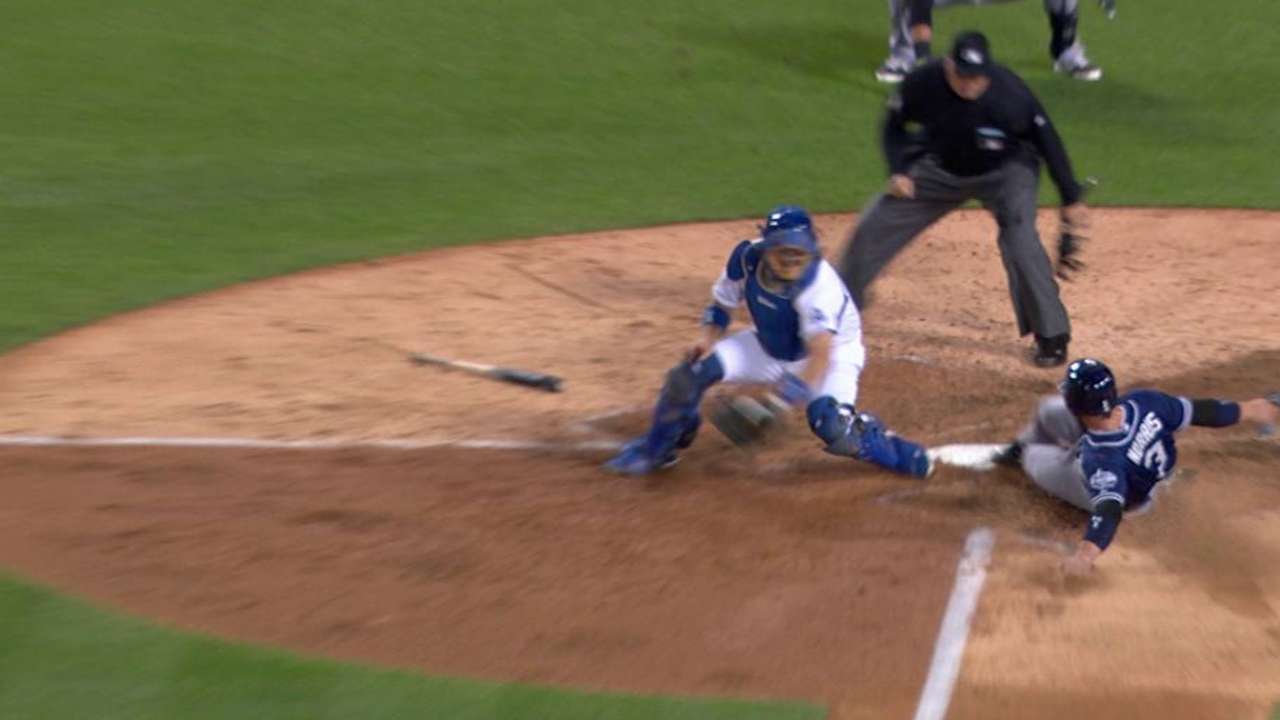 Andrew Cashner did a phenomenal job Friday, throwing six innings of one-run ball after surrendering just one walk and striking out three Dodgers batters. The one run Cashner gave up was actually unearned, making his start all the more impressive.
Despite Cashner's 109-pitch performance and a late comeback put together by Derek Norris and Will Venable, the Padres fell to the Dodgers after a late home run provided Los Angeles with all the offense they needed.
Cashner, whose record remains at 1-7 with an ERA lowered to 2.89, has now received only two runs of support in his last six starts. The Padres scored their only run of the game on Venable's seventh-inning RBI single.
Unfortunately, reliever Joaquin Benoit left a ball over the middle of the plate in the bottom half of the eighth, thus allowing Joc Pederson to hit a solo home run and give the Dodgers the opening game of a three-game set at Chavez Ravine.
The Padres will take the field again tomorrow and try to even the series with Ian Kennedy on the hill. In case you missed it, here are some stories and highlights that may have passed you by on Friday:
Padres post-game recap: Padres' bats cold behind Cashner once again
Kemp leaves it all on the field to end the third inning: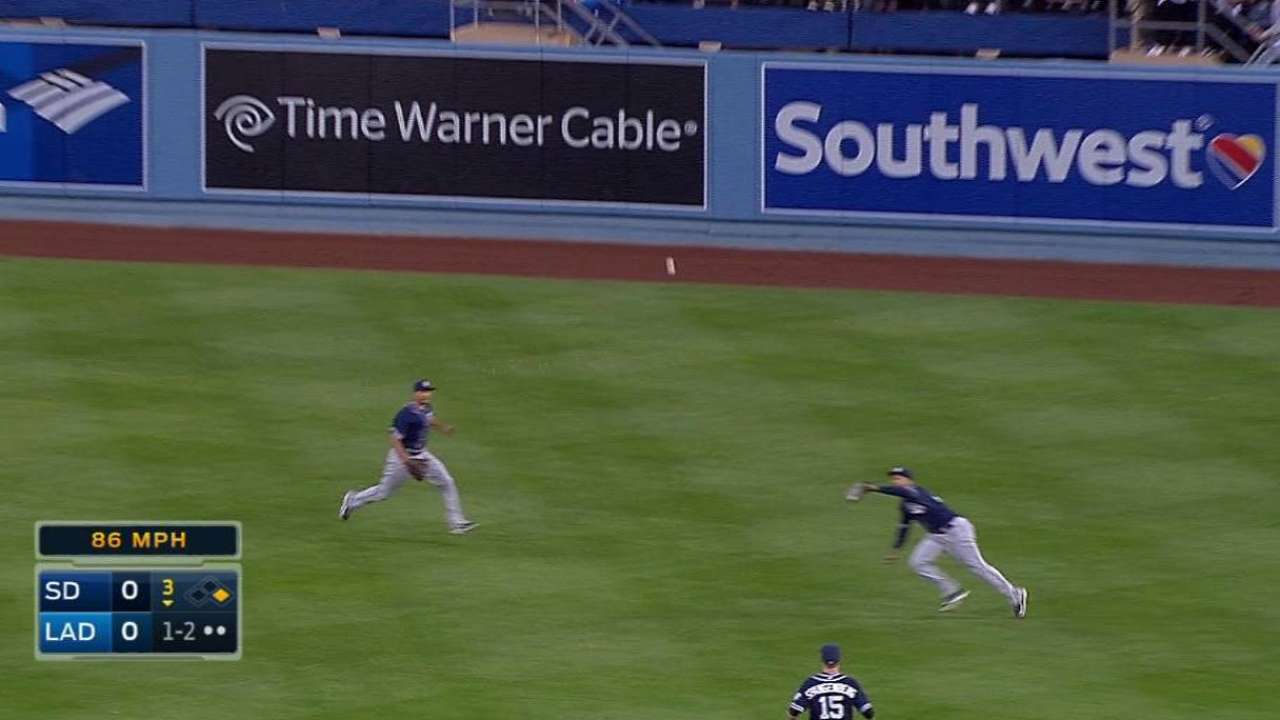 Venable vies for a tie after knocking in Norris in the seventh: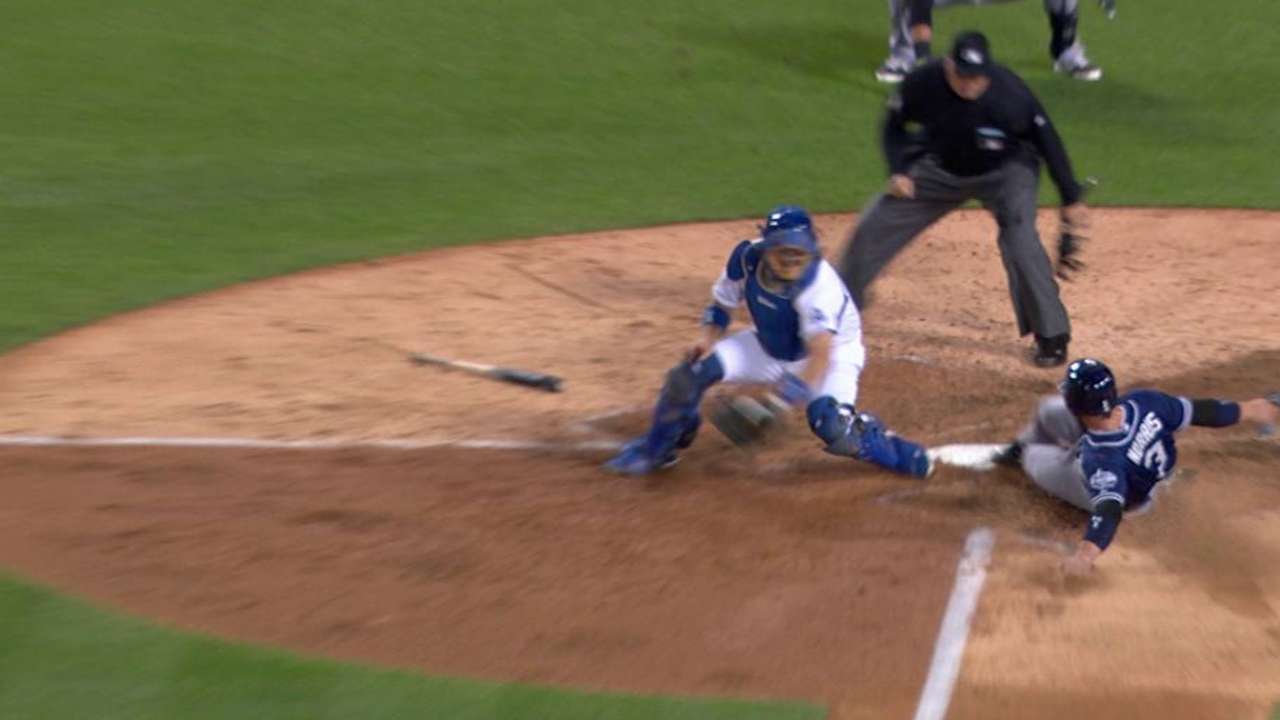 Solarte shows he's got "hops" at first base late in the game: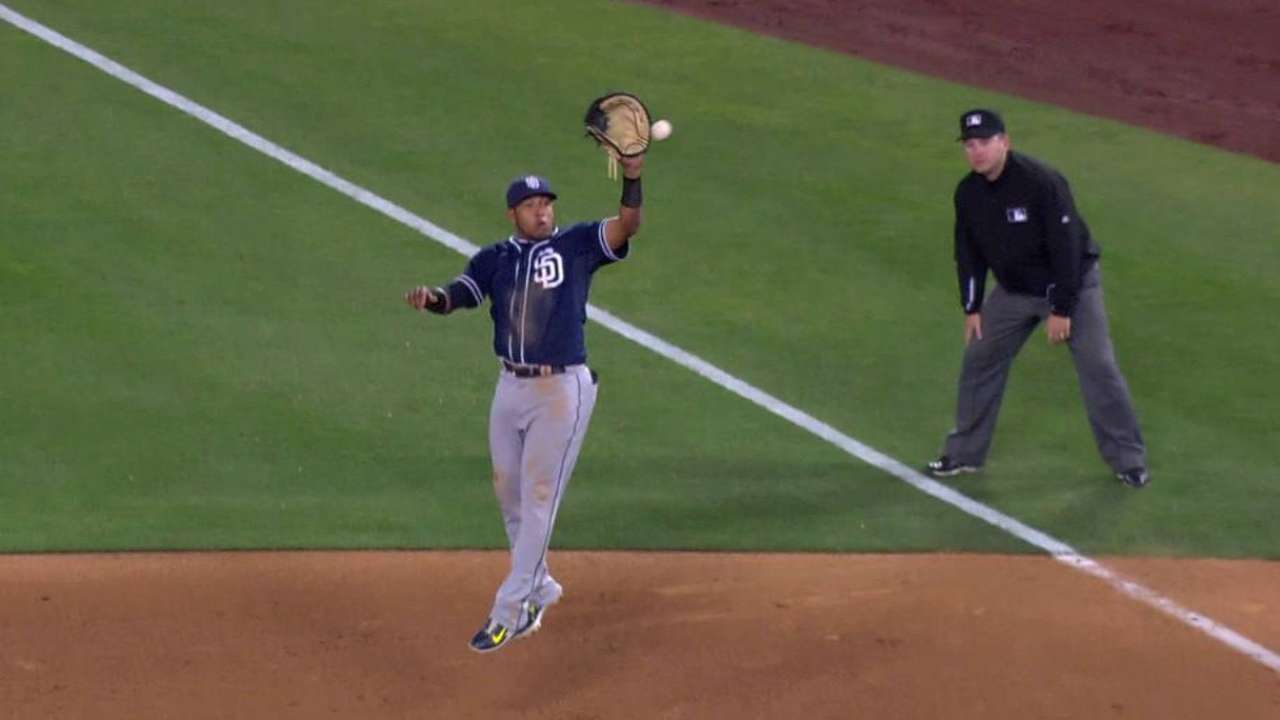 Strong starts get noticed, consistency keeps you pegged: Despaigne's rotation spot appears to be safe
Big shoes to fill: Padres seek leadoff hitter with Myers out
Down on the farm: Giron hits 3-run HR in TinCaps' victory Buddy's Bullets
Even when slumping, Kemp remains a leader among Padres Game Note Highlights: Game Notes @ LAD (05.22)
Padres Hope to Bounce Back in Freeway Series Road Trip Looking forward: Kennedy looks to even series against the Dodgers