I've got you Babe: Slugger's records take hit
Ichiro passes Hall of Famer on all-time hits list; A-Rod ties him for RBIs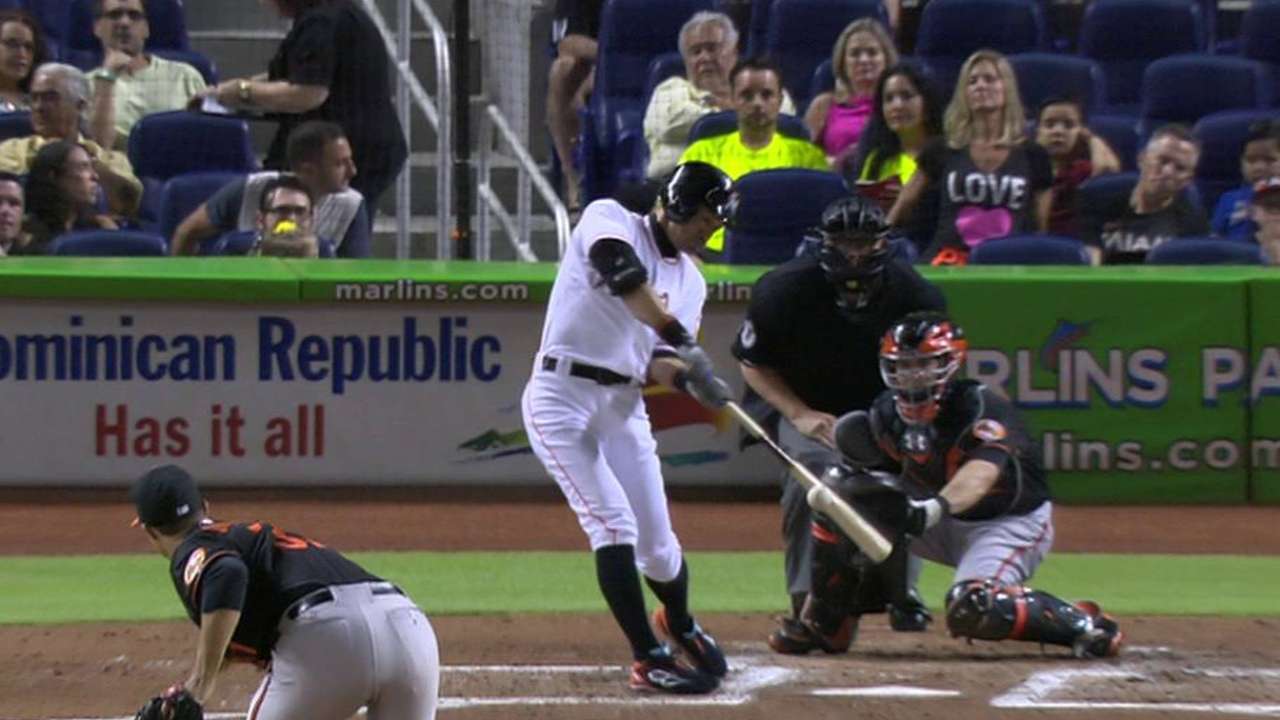 One week shy of the 80th anniversary of Babe Ruth's final Major League game, the Hall of Famer was either matched or surpassed in two different categories in the all-time record books on Friday night.
Starting in Miami's 8-5 loss to Baltimore, Marlins outfielder Ichiro Suzuki collected the 2,874th hit of his Major League career, passing Ruth on the all-time hits list. Meanwhile, in the Bronx, Yankees designated hitter Alex Rodriguez drove in the 1,992nd run of his career in New York's 10-9 loss to the Rangers, matching Ruth for fourth place on the all-time RBIs list.
It should be noted in Rodriguez's case that RBIs did not become an official Major League statistic until 1920, so the Elias Sports Bureau -- the official statistician of Major League Baseball -- does not officially count RBIs before that date. Therefore, some statistics may vary by source, including at MLB.com, which credits Ruth with 2,213 RBIs.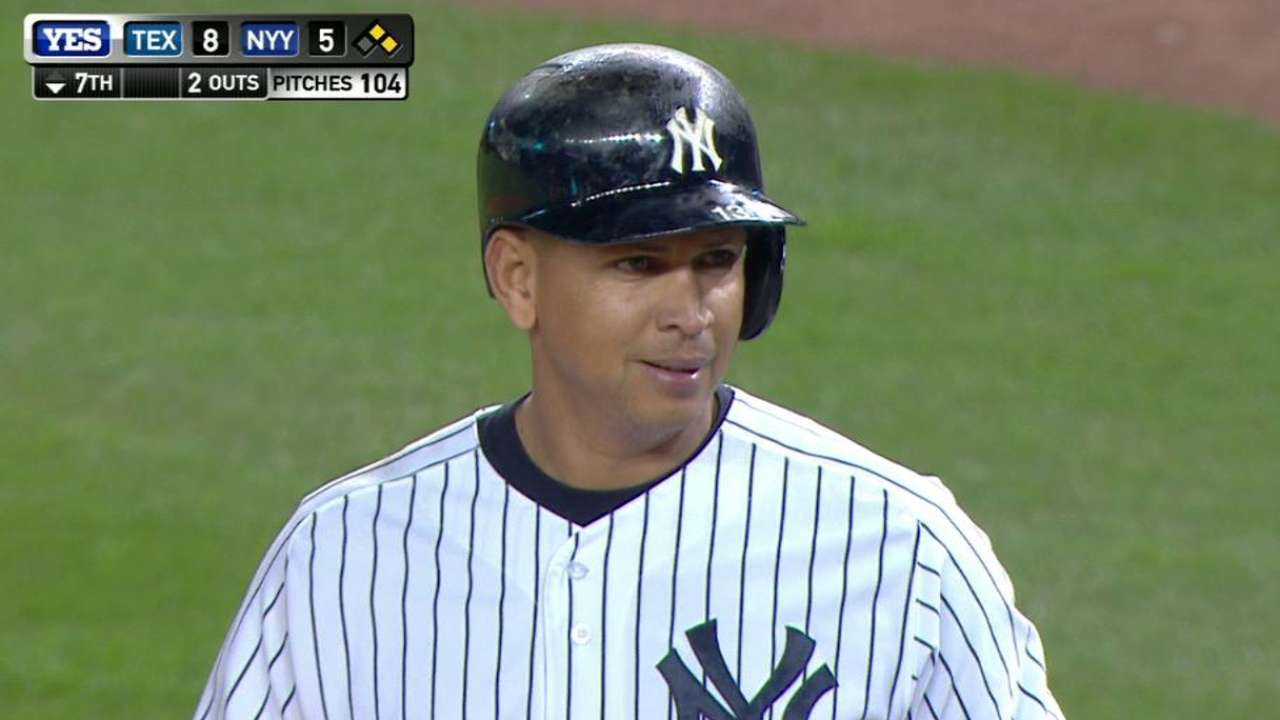 Either way, Ruth's positioning in the official Major League record book certainly underwent a pair of historical changes during Friday's action.
The first shuffle came when Ichiro sliced a single to the opposite field to lead off the bottom of the second inning against Orioles righty Ubaldo Jimenez. It was the 2,874th base knock of Ichiro's career, moving him into sole possession of 38th place since 1900.
Ichiro actually added another hit later in the night, leaving him just one shy of Hall of Famer Mel Ott, who is next up on the list with 2,876.
"Of course I'm happy, but Babe Ruth is one of the big names in history," said Ichiro. "This would be a different story if I tied Babe Ruth in home runs."
As for Rodriguez, he picked up his Ruth-tying RBI on a seventh-inning, run-scoring single off Rangers starter Colby Lewis. The 39-year-old not only moved into a tie with Ruth on the play, but he also moved to within one RBI of Lou Gehrig for third all-time, according to Elias.
Based on the Elias records, Rodriguez is actually well within the next two names on the list, as he sits one behind Gehrig and just four behind Barry Bonds (1,996) for third and second place all-time, respectively. The all-time record for runs driven in belongs to Hank Aaron at a distant 2,297 RBIs.
That can all be set aside for another night, however, as Friday was all about Ruth having his place -- or places, to be more exact -- in the record books rewritten.
Paul Casella is a reporter for MLB.com. This story was not subject to the approval of Major League Baseball or its clubs.