Richards leaves Fenway injury behind in win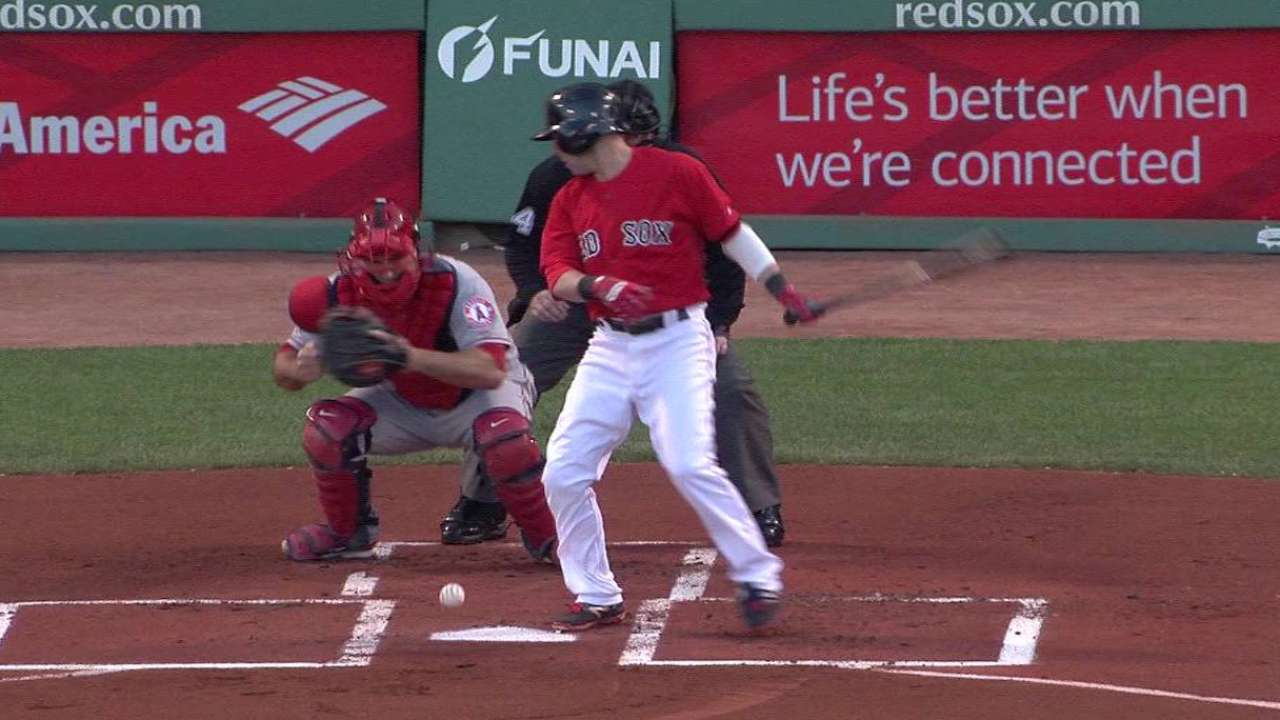 BOSTON -- Angels right-hander Garrett Richards came into Friday night's game against the Red Sox telling himself that it would be like any other start.
Richards suffered a season-ending left knee injury the last time he took the hill at Fenway Park on Aug. 20, 2014, tearing his patellar tendon while trying to cover first base.
"It's not really anything I think about anymore," Richards said. "I don't notice it when I pitch and it doesn't affect me anymore."
Richards finished the night allowing five runs on nine hits in six innings of work for the win. It marked his fourth win in six outings and his sixth straight start pitching at least six frames.
While the five runs Richards surrendered in the 12-5 win marked a season high, Angels manager Mike Scioscia felt he had good velocity on his pitches.
"He threw the ball better than his linescore showed," Scioscia said. "He had a couple of long innings where he had to go back out there and crank it back up."
Richards saw things differently. He was especially frustrated about the seventh inning, and being unable to record an out after facing five batters.
"I have to be better than that. Having a lead like that, you don't just want to pitch to contact and stay competitive," Richards said. "Tonight was one of those nights."
Richards' most impressive inning came in the fifth, after sitting in the dugout for 39 minutes while the team unloaded for nine runs. He retired the Red Sox on 10 pitches, with the final out coming on the same play that caused his left knee injury.
"I can't sit and dwell on it. It's nothing I did, it's just something that happened," Richards said. "I dealt with it, got better and am back to normal. I couldn't be happier where I'm at with my knee."
Quinn Roberts is a reporter for MLB.com. This story was not subject to the approval of Major League Baseball or its clubs.