Didi homers, but error leads to big inning
Two runs score on shortstop's miscue in Rangers' seven-run third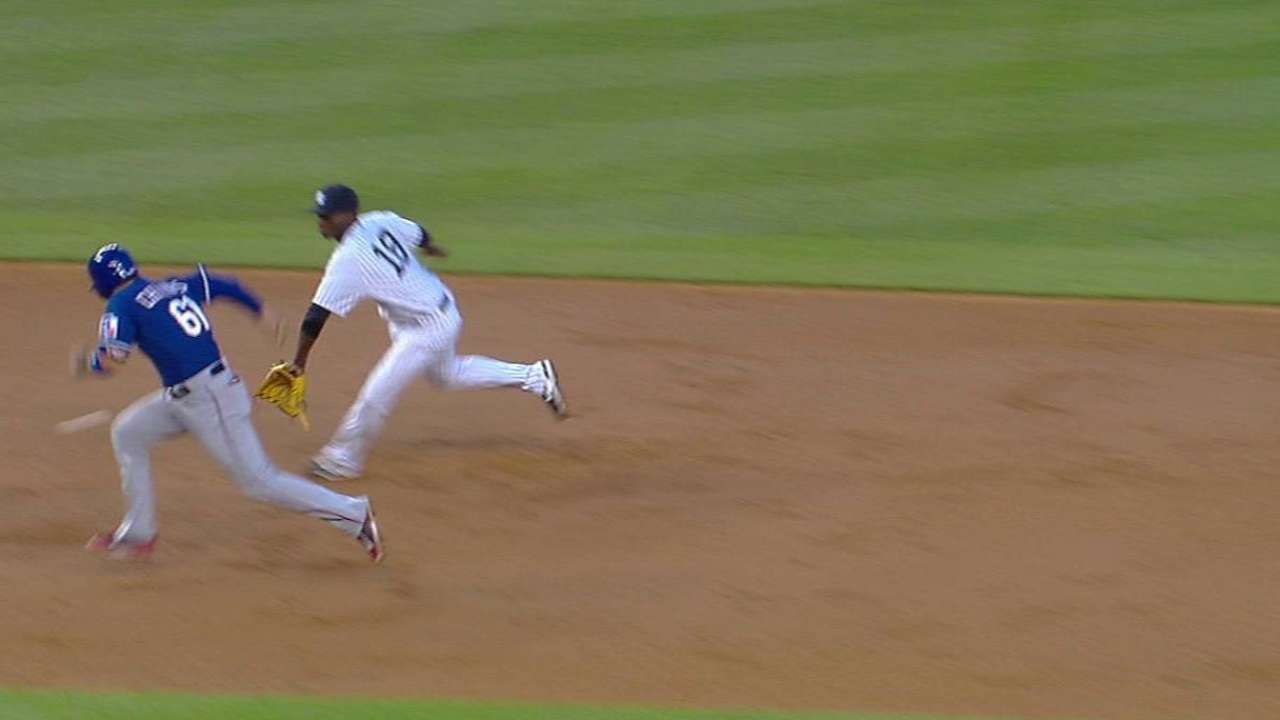 NEW YORK -- Didi Gregorius had a pinstriped jersey caked with infield dirt and his first Yankees homer to show for Friday's efforts, but with his club dropping a 10-9 decision to the Rangers, the shortstop lamented a third-inning error that opened the door for a seven-run inning.
With Michael Pineda in a bases-loaded, none-out jam, Gregorius charged a Delino DeShields grounder in hopes of turning a double play, but watched it scoot past his glove into left field as two runs scored. Manager Joe Girardi said he looked at it as "probably trying to do too much."
"I was trying to get the lead guy, because we had a speedy runner on the bases," Gregorius said. "I was trying to go to the plate and save the run, but it cost us more. That was a bad mistake."
After the inning, Gregorius said that he found Girardi in the dugout and received another lesson as he continues to adjust to playing shortstop on the big league level.
"As a player, you always want to play hard," Gregorius said. "I think sometimes you play too hard and overdo it sometimes. That's the things that happened right there. As soon as I came in, I talked right to Joe and everything. They told me sometimes in that situation, it's better to get one."
"Just get the one out, I think is the important thing," Girardi said. "I don't think you have any chance of turning two."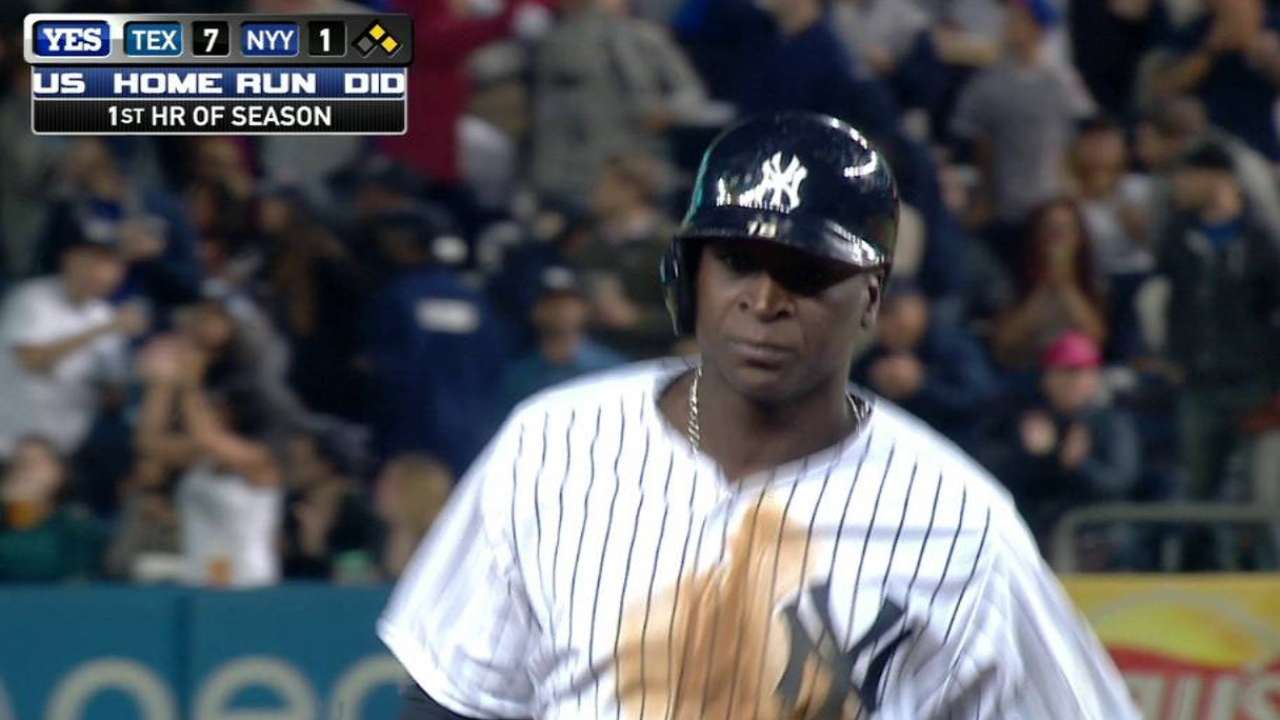 The Yankees battled back to make it a one-run game by the ninth, with Gregorius' three-run, fourth-inning homer off Colby Lewis helping to spark the charge, but Gregorius said it was tough to appreciate the homer considering the outcome of the game.
"Things happen in a game and nobody is perfect," Gregorius said. "We kept battling, kept playing hard and never gave up. We were down 7-0, but we came back and fell a little bit short, but it shows we don't give up. We play hard all nine innings. That's all that matters."
Bryan Hoch is a reporter for MLB.com. Follow him on Twitter @bryanhoch, on Facebook and read his MLBlog, Bombers Beat. This story was not subject to the approval of Major League Baseball or its clubs.