Walks costly for Stults in emergency outing
Veteran lefty battles command against Brewers in start for ill Wood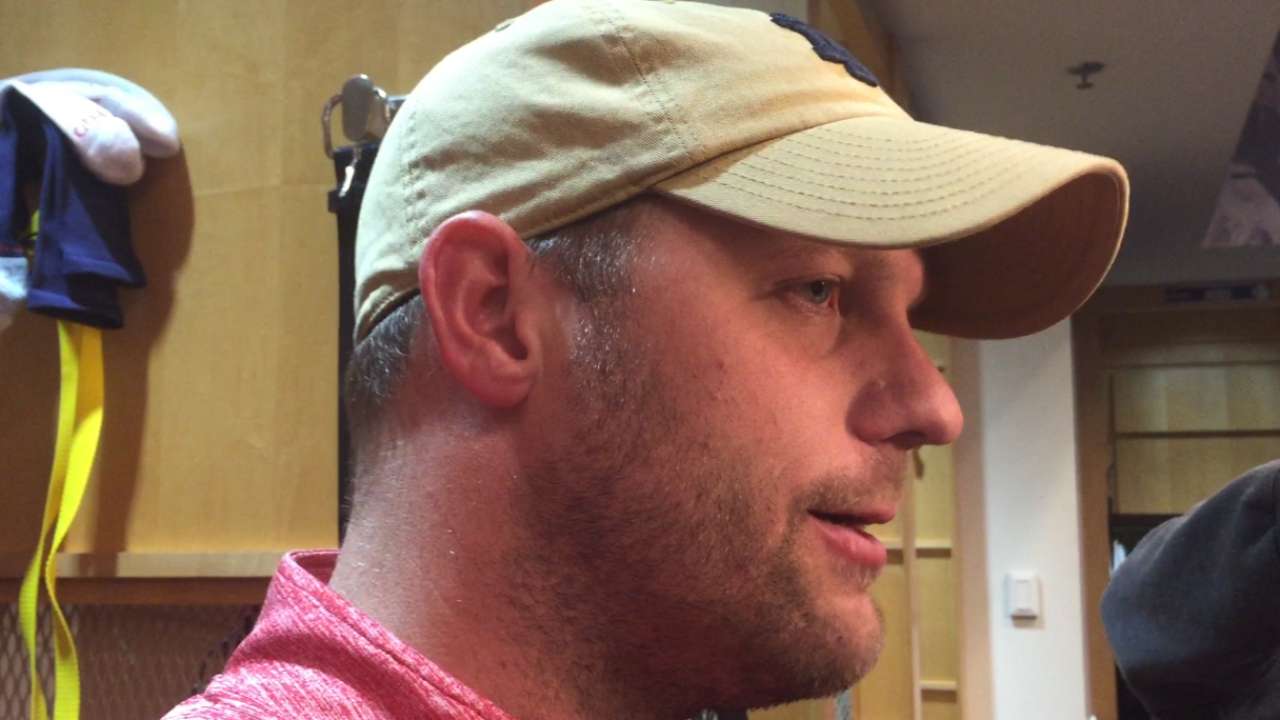 ATLANTA -- The Braves might not have known exactly how ill Alex Wood was feeling, but they couldn't have been feeling much better after watching Eric Stults unravel with two outs in a seven-run fourth inning of the Brewers' 11-0 win Friday night at Turner Field.
"We weren't thinking, 'Go out and give us seven or eight innings or a two-hit shutout,'" Braves manager Fredi Gonzalez said. "It was an emergency spot start. After the third inning, you go 'OK, he's going to be able to give us five innings.'"
Stults learned he was making this start late Friday morning, shortly after the Braves' medical staff told Wood, the scheduled starter, to remain home while dealing with a stomach virus. This was the first start for the veteran left-hander since he lost his rotation spot after his ERA rose to 5.36 on May 13.
As he spoke to reporters before the game, Gonzalez said he would "jump for joy" if Stults completed five innings, but the skipper did not have to carry through with that promise.
After surrendering Ryan Braun's two-run homer in the first inning, Stults retired 10 of the next 12 batters he faced. He seemed to still be in solid position with two outs in the fourth, when the Brewers put runners at second and third base on Hector Gomez's double. Martin Maldonado, who had one hit in his previous 29 at-bats, and Milwaukee's starting pitcher Wily Peralta, a career .084 hitter, were the next two batters.
But after intentionally walking Maldonado, Stults issued a six-pitch bases-loaded walk to Peralta. When Luis Sardinas followed with an infield single, Gonzalez took the ball from Stults and handed it to Trevor Cahill, who proceed to allow three hits, including consecutive doubles by Khris Davis and Braun, before mercifully ending the inning.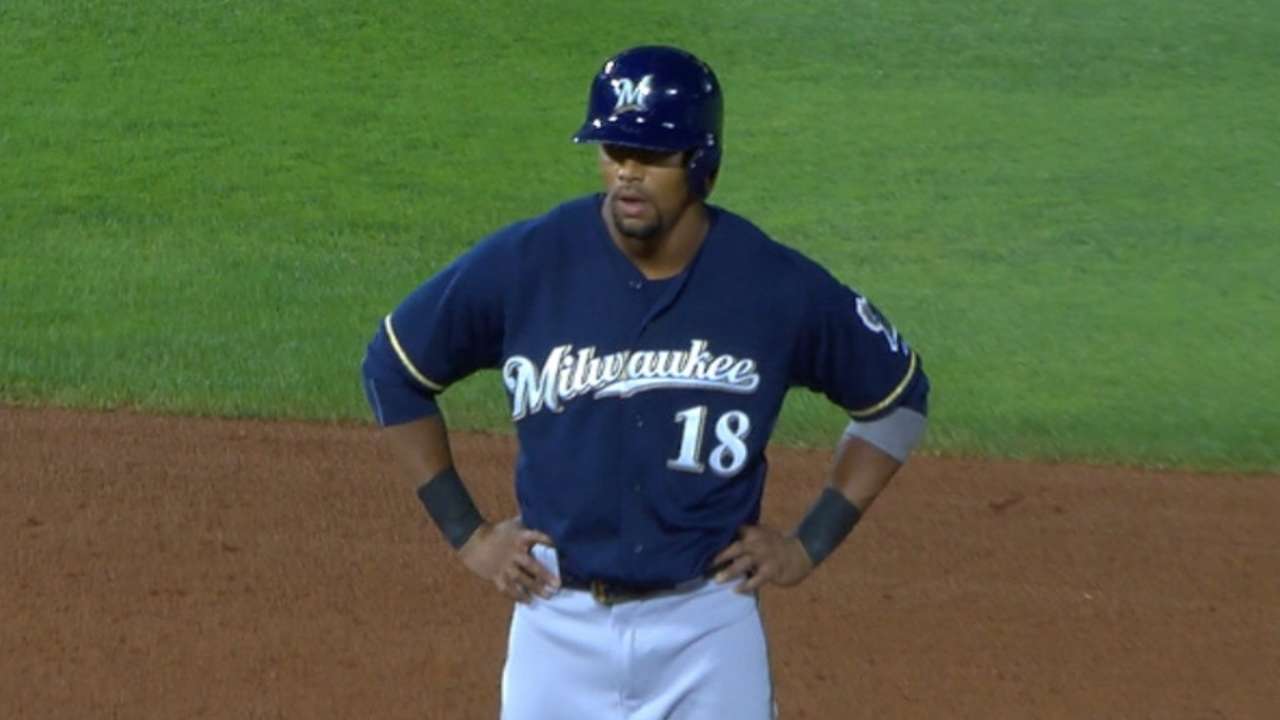 "I felt like that inning got away from me," Stults said. "It was an inning where I could have limited the damage, but I wasn't able to do it [with the] next few pitches. Unfortunately it was one of those nights. I didn't get hit hard, but the walks came back to bite me."
This was certainly an odd outing for Stults, who surrendered just three hits but issued five walks while allowing seven runs over 3 2/3 innings. The only other Atlanta pitcher to allow at least seven earned runs while surrendering three hits or fewer in less than four innings was Buzz Capra, who allowed seven runs on three hits and four walks while lasting one inning against the Astros on Aug. 15, 1977.
Gonzalez said he might use Wood out of the bullpen within the next couple days to prepare him for Wednesday's start at Dodger Stadium. Meanwhile, Stults has no choice but to dwell on the opportunity squandered because he was not able to find the strike zone against the opposing starting pitcher.
"I felt good physically, but it's just one of those things that, you know, I wasn't able to pick my team up today," Stults said.
Mark Bowman is a reporter for MLB.com. This story was not subject to the approval of Major League Baseball or its clubs.