Beckham optioned to Triple-A Durham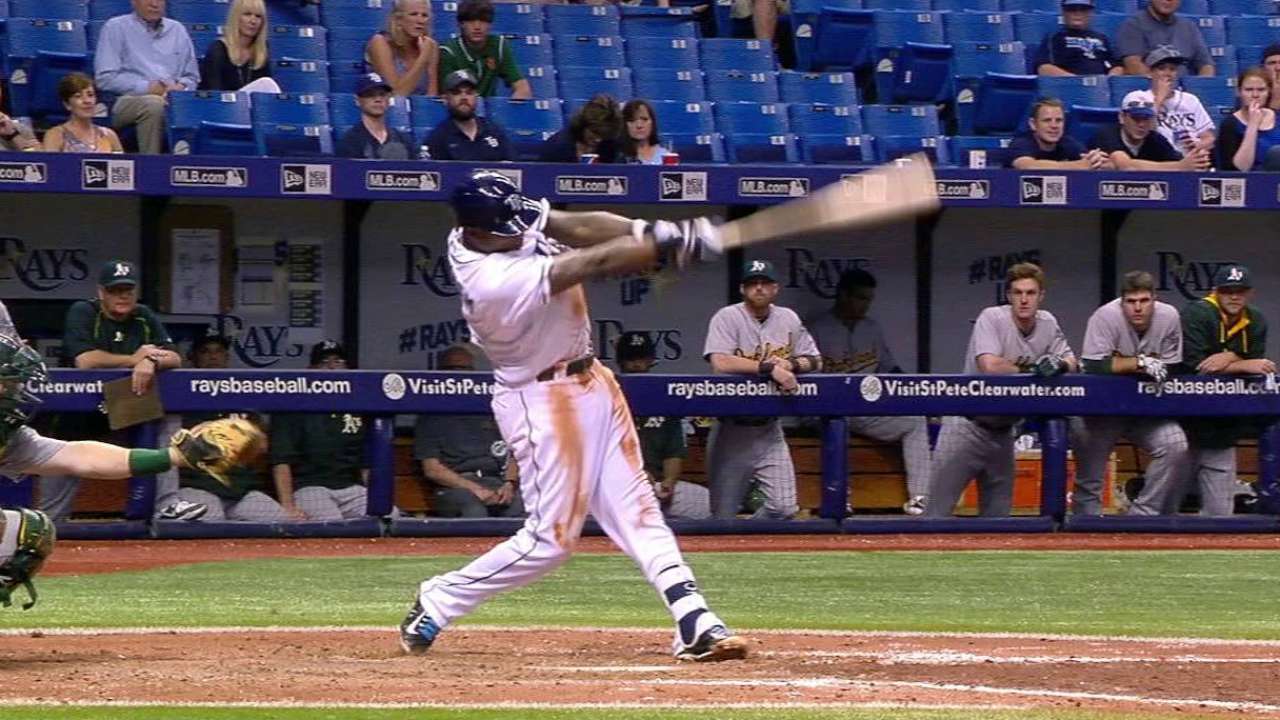 ST. PETERSBURG -- The Rays announced Friday night that infielder Tim Beckham has been optioned to Triple-A Durham and left-handed pitcher Enny Romero has been recalled to fill his roster spot.
The Rays have used all seven of their relievers over the past two games, so Romero, the Rays' No. 12 prospect, brings a fresh arm to a bullpen that leads the Major Leagues with 146 2/3 innings pitched.
Beckham hit his fifth home run of the season and tripled in Friday's 5-2 victory over the Athletics, but he was one of four middle infielders on the roster after Nick Franklin returned from the disabled list Sunday. In 33 games this season, Beckham is hitting .224 with 16 RBIs.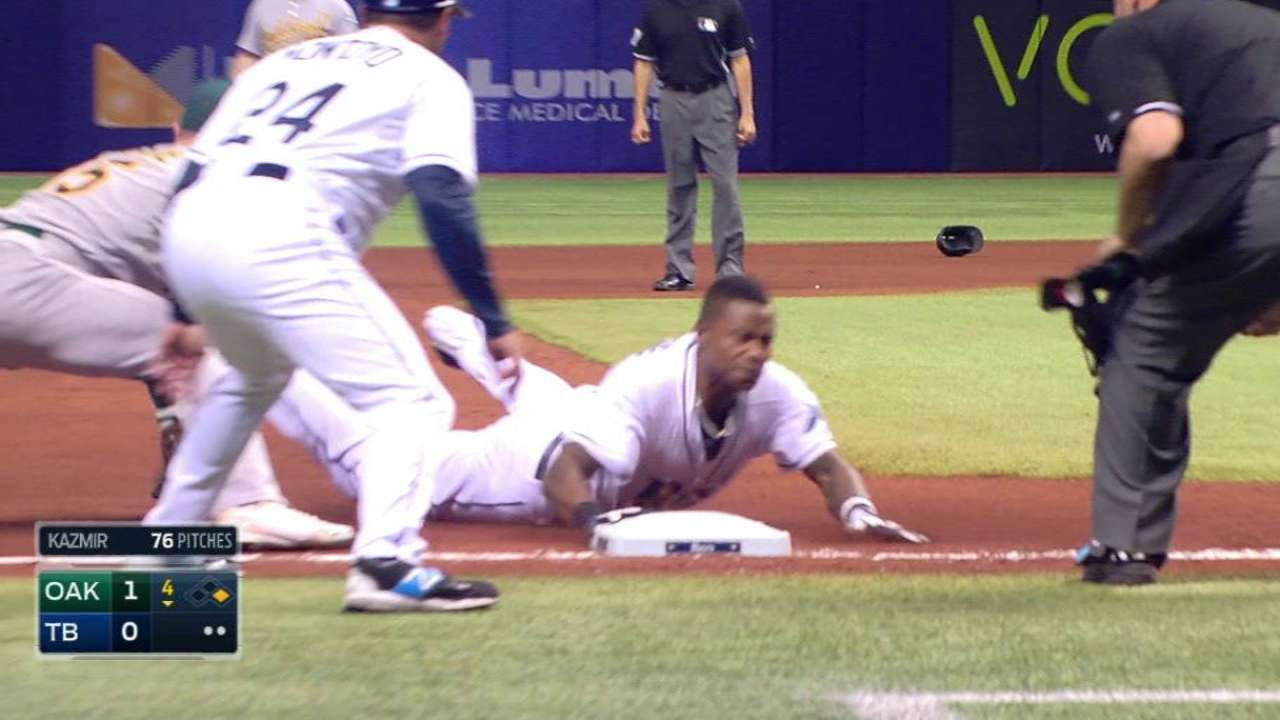 After starting the season on the disabled list, Romero has made three starts for Durham, posting a 1-0 record with a 2.70 ERA.
Troy Provost-Heron is an associate reporter for MLB.com. This story was not subject to the approval of Major League Baseball or its clubs.