Location issues plague Pineda
After Mother's Day gem, Yankees righty has had back-to-back subpar outings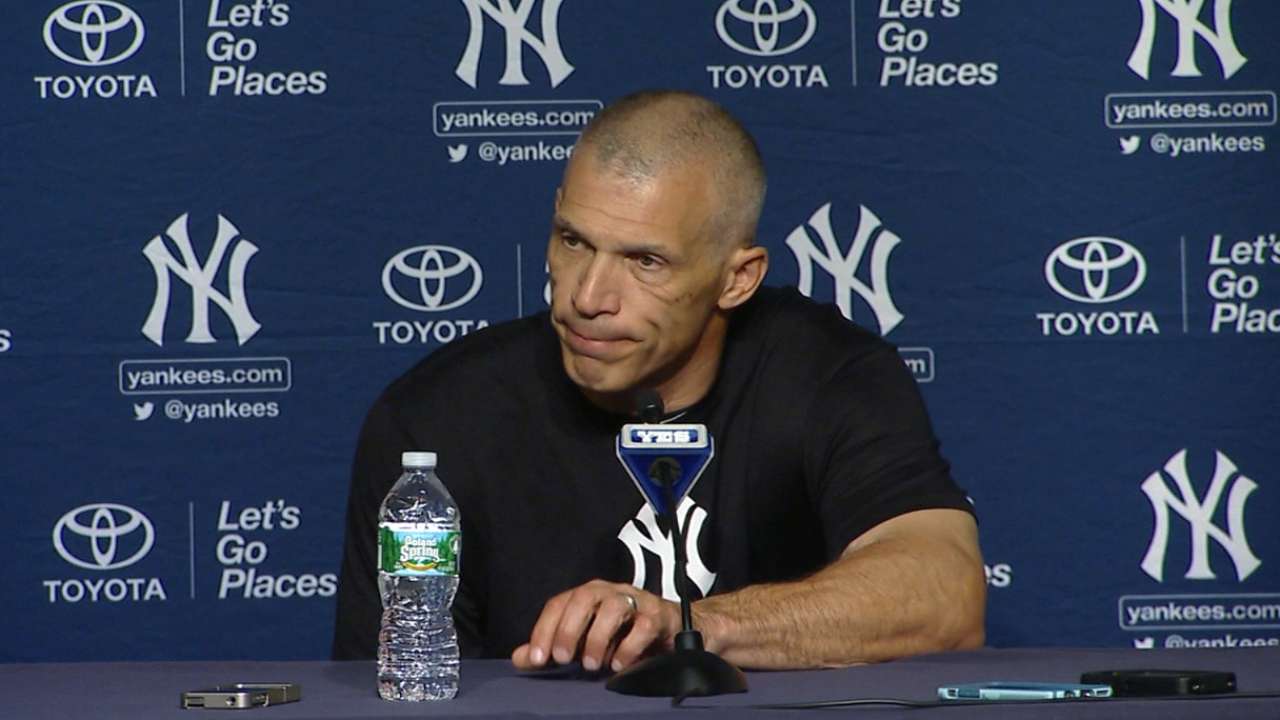 NEW YORK -- Michael Pineda has followed a dominant 16-strikeout performance with a pair of mediocre efforts, but the Yankees right-hander believes that he will be able to recapture the special form he showed in that May 10 effort against the Orioles.
Pineda seemed to be a long way from there Friday, as he struggled with the command of his fastball and slider while soaking up six innings against the Rangers. A seven-run third inning doomed Pineda, who took the loss in a 10-9 defeat at Yankee Stadium, his second straight setback.
"I know I had a great game on Mother's Day. After that, my last two starts haven't been very good starts," Pineda said. "I don't have control over that. The only thing I can control is coming here and doing my job. That's what I try to do. I try to go out there and do my best on the mound."
After permitting a single and a walk to open the third, Pineda committed a throwing error on Thomas Field's sacrifice bunt, loading the bases.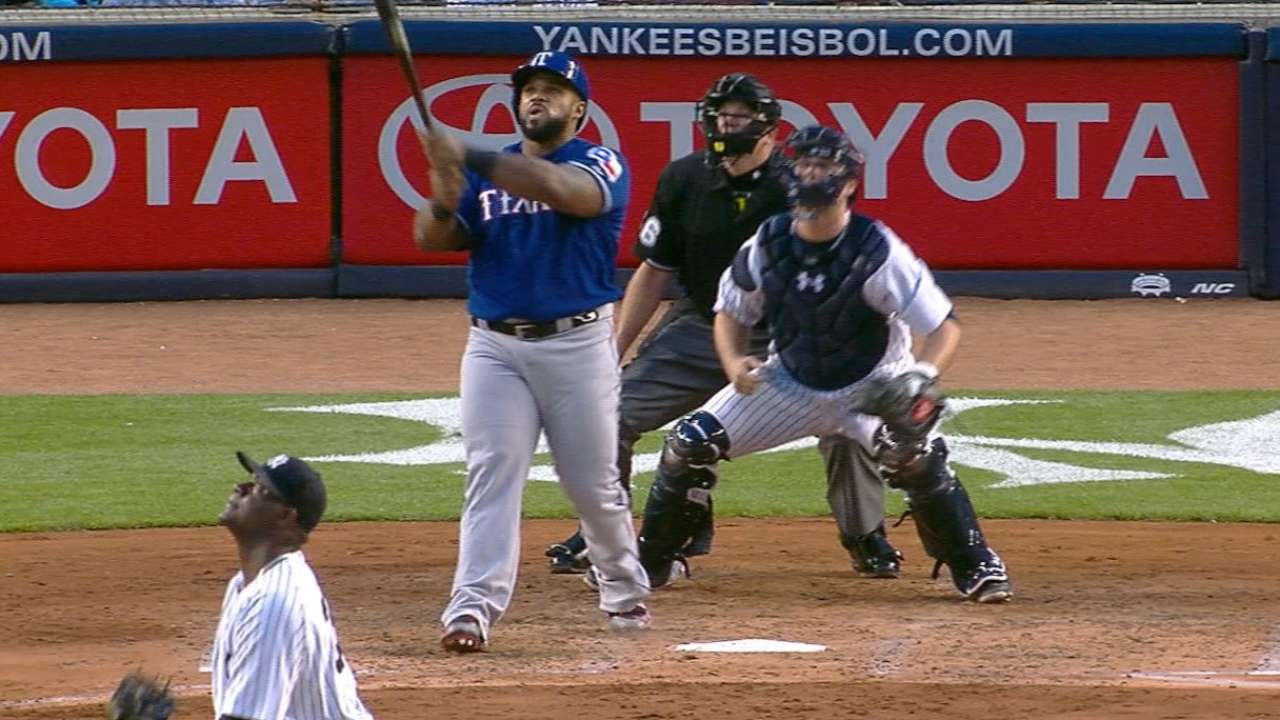 "When I catch the ball, I hear somebody, 'Three! Three!'" Pineda said. "It made me a little confused. When I tried to throw the ball to first, it was a little late and was a bad throw."
It wasn't the only Yankees miscue of the inning. Shortstop Didi Gregorius was charged with an error on Delino DeShields' ground ball, rushing in hopes of turning a double play rather than settling for one out, and Pineda served up a run-scoring single to Shin-Soo Choo.
Prince Fielder followed with a long three-run homer into the second deck in right field on a hanging slider, and Mitch Moreland tagged a fastball a few rows deeper for a solo shot later in the Rangers' seven-run third, which charged four earned runs to Pineda's ledger.
"His location was a little off tonight for the first time in a while, and it happens," catcher Brian McCann said.
"It's no secret," manager Joe Girardi said. "Pitching is about location and changing speeds and being effective. When you miss spots at this level, you're going to get hit, and that's what happened tonight."
The Yankees trailed, 7-0, after three innings, but the deficit had been cut to 7-4 by the time Pineda threw his final pitch. As he watched his club fight back within one run, only to fall for the eighth time in nine games, Pineda said that he would have plenty to think about.
"I'm thinking that the inning we gave up seven runs, we lose the game this inning," Pineda said. "I'm thinking a little bit, but tomorrow, I'll put everything in the past. It's a new day, so I'll continue working and keep my head up, get ready for next time."
Bryan Hoch is a reporter for MLB.com. Follow him on Twitter @bryanhoch, on Facebook and read his MLBlog, Bombers Beat. This story was not subject to the approval of Major League Baseball or its clubs.