Hughes shows signs he's regaining old form
Twins starter keeps it close, but offense goes into funk vs. Samardzija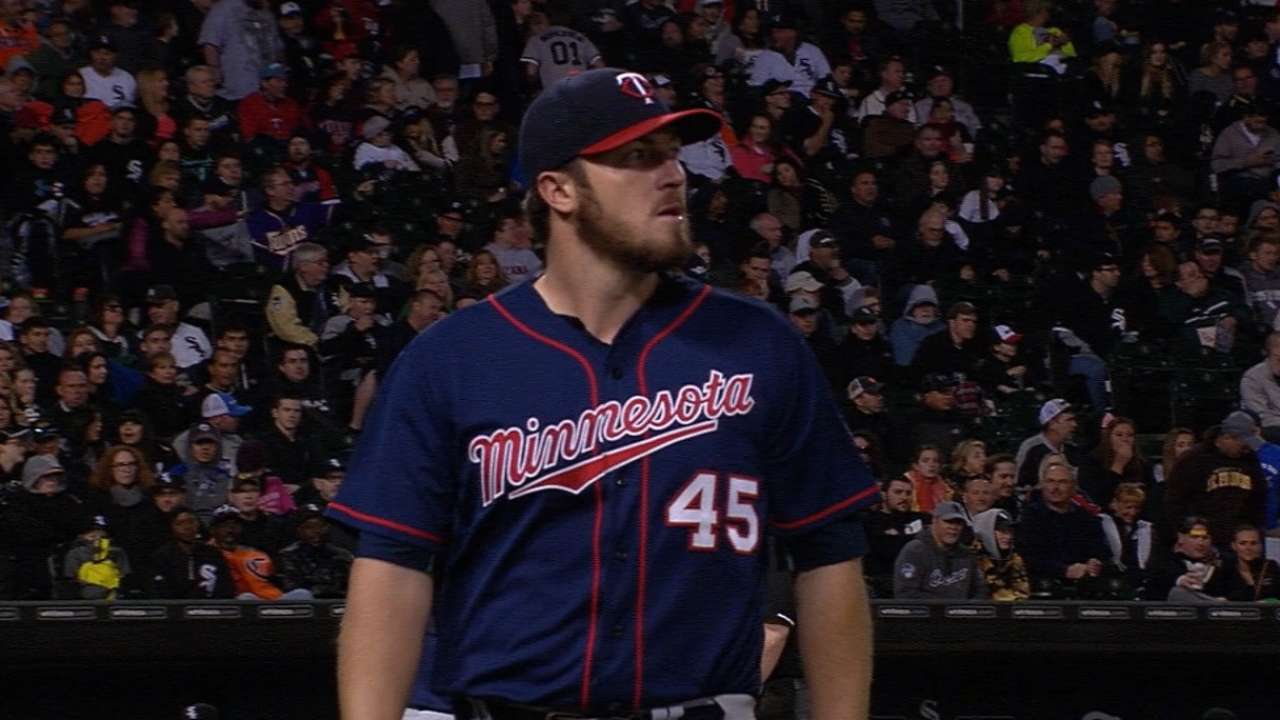 CHICAGO -- Phil Hughes is starting to show signs that he's regaining his form from last season after a slow start, but he still came away unsatisfied after a 3-2 loss to the White Sox on Friday.
The right-hander gave up just two runs over seven innings for a second straight start, but was irked by a play he failed to make in the fourth. He couldn't field a slow roller from J.B. Shuck with two outs, and Geovany Soto followed with a game-tying, two-run double down the left-field line.
That play, coupled with the offense struggling to get anything going against White Sox right-hander Jeff Samardzija after the first inning, ultimately doomed the Twins with the bullpen giving up the go-ahead run in the eighth on a sacrifice fly from Shuck after lefty Aaron Thompson issued a one-out walk to Gordon Beckham.
"I thought tonight could've been seven or eight shutout for me if a few things happened different for me that inning," Hughes said. "But overall, I feel like I've been throwing the ball OK. My stuff has been very mediocre so I've had to rely on location and getting outs that way."
Hughes said he talked with Twins manager Paul Molitor after the seventh and decided it made sense to go to the bullpen, as he felt like his stuff wasn't great at that point and the left-handed hitting Adam LaRoche was due up. Thompson was able to retire LaRoche but walked Beckham on four pitches, which brought in Michael Tonkin. Tonkin gave up a single to Alexi Ramirez that set up the go-ahead sac fly from Shuck.
"A four-pitch walk in the eighth inning can bite you," Molitor said. "We all know that and I think Thompson knows it as well as anybody."
The offense struggled for the Twins, as they managed just one hit after an RBI double from Joe Mauer in the first inning. Mauer stole third and scored on a sac fly from Plouffe, but it was all they could muster against Samardzija, who threw 118 pitches over eight innings and retired 17 batters in a row at one point.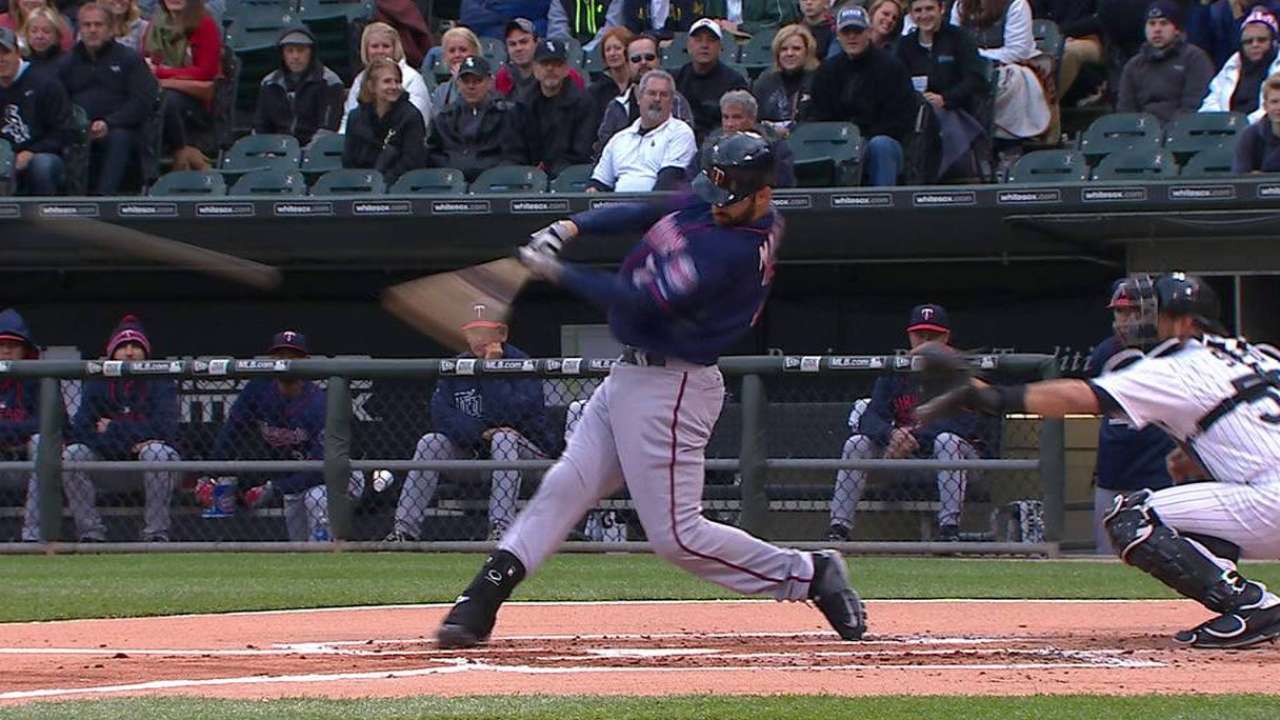 "We tried to ambush early and Mauer created a run but he was nasty from the beginning," right fielder Torii Hunter said. "The sinker was moving like crazy, the cutter was moving like crazy. Explosive fastball, slider, changeup and split. He gave us everything and it was all max effort and threw 116 pitches or something like that. He bulldogged today."
It marked the third straight game the Twins fell into a funk after scoring early, as they finished those games by going 1-for-25, 3-for-31 and 1-for-21 at the plate. Molitor said it's difficult to explain why.
"It's hard to say," Molitor said. "Different things happen in this game. Obviously, when you're facing a guy like Samardzija, you'll take those runs early and try to build on it. Phil protected the lead and gave us chances, but really the only other one we had came in the second with a man on second base, but we couldn't get a hit there."
Rhett Bollinger is a reporter for MLB.com. Read his blog, Bollinger Beat, follow him on Twitter @RhettBollinger and listen to his podcast. This story was not subject to the approval of Major League Baseball or its clubs.