Alvarez joins Latos for second stint on DL
Marlins expected to promote Rienzo, Mazzaro from Triple-A New Orleans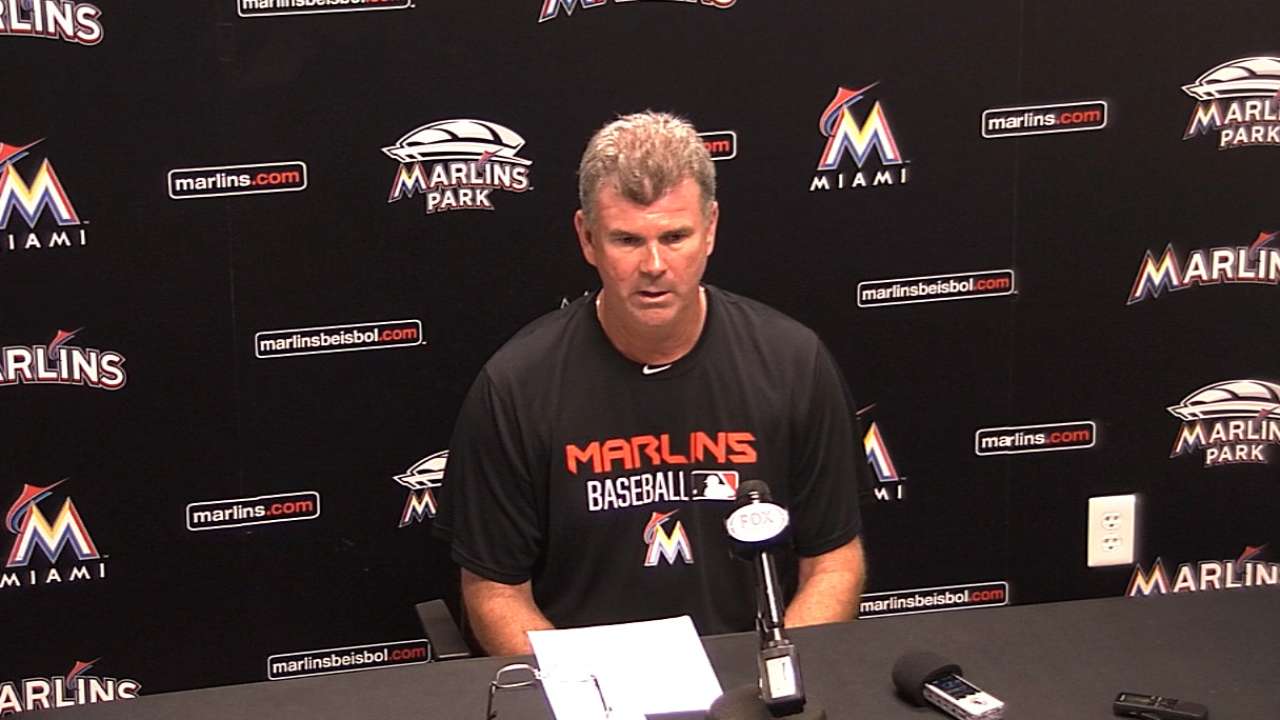 MIAMI -- Henderson Alvarez has fought through injuries over the last two seasons. The 2014 All-Star is back on the disabled list after throwing five innings in the Marlins' 8-5 loss to Baltimore on Friday. Right shoulder inflammation is the nagging injury that has him back on the shelf just two starts from his last DL stint.
Alvarez was one of two starting pitchers placed on the DL following Friday's loss, the eighth consecutive on the current 10-game homestand. Mat Latos (left knee inflammation) was also sidelined.
The Marlins are expected to call up relievers Andre Rienzo and Vin Mazzaro from Triple-A New Orleans to shore up the staff until a starter is needed on Tuesday. Either Justin Nicolino or Jose Urena could get the call at that point.
Alvarez ran out of gas in the sixth inning on Friday. He walked the first two batters, and 11 of his first 13 pitches in the frame were balls. He then committed an error on a sacrifice bunt attempt that paved the way for a four-run inning and the beginning of the end for the Marlins.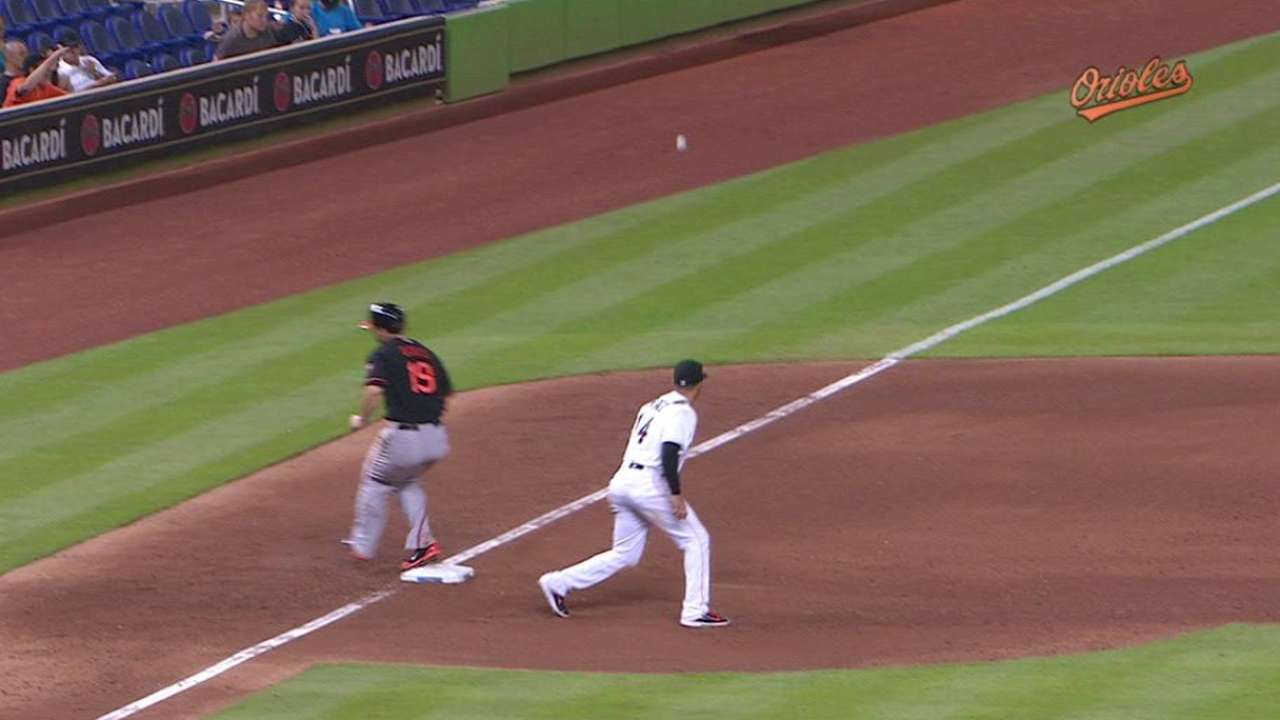 Marlins manager Dan Jennings said he isn't sure the extent of Alvarez's injury.
"There hasn't been enough time to fully determine," Jennings said. "He's a gutsy kid. He went out there and tried to fight through it."
Alvarez rebounded from the DL last season to have an All-Star campaign, and the hope was that he could duplicate that feat upon returning earlier this month.
"We need him to be right," Jennings said. "He's not 100 percent. So we're going to DL him, give him a chance to get his strength back. We're going to need him. That's an All-Star pitcher."
Alvarez faced the minimum through three innings while the Marlins built a 3-0 lead. But a couple of hits in the fourth inning and two runs on three hits in the fifth showed telltale signs.
"I think he felt it there again about the fifth inning or sixth inning," Jennings said. "That's when it started to unravel a little bit. He's mentally tough, tried to fight through it. He showed some heart and some character."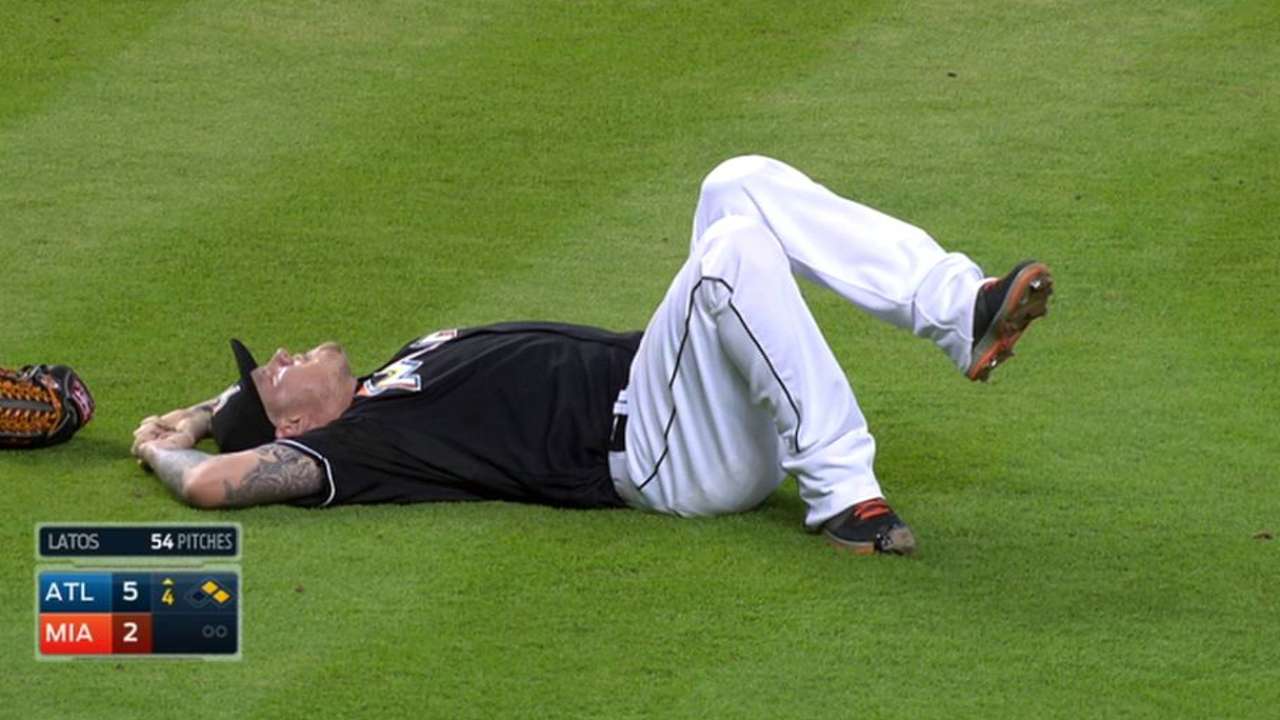 Latos has had ongoing knee problems.
"We just need him to take some time to rebuild the strength in that knee and come back to his 100-percent level," Jennings said. "It's tough. Mat's a top-of-the-rotation kind of guy in any rotation, and Hendu is an All-Star. So now someone's going to get an opportunity to step up.
"Hopefully it will be a boost to us, maybe even a spark."
Glenn Sattell is a contributor to MLB.com. This story was not subject to the approval of Major League Baseball or its clubs.