Porcello takes blame for loss to Angels
Red Sox righty allows seven runs on seven hits in 4 1/3 innings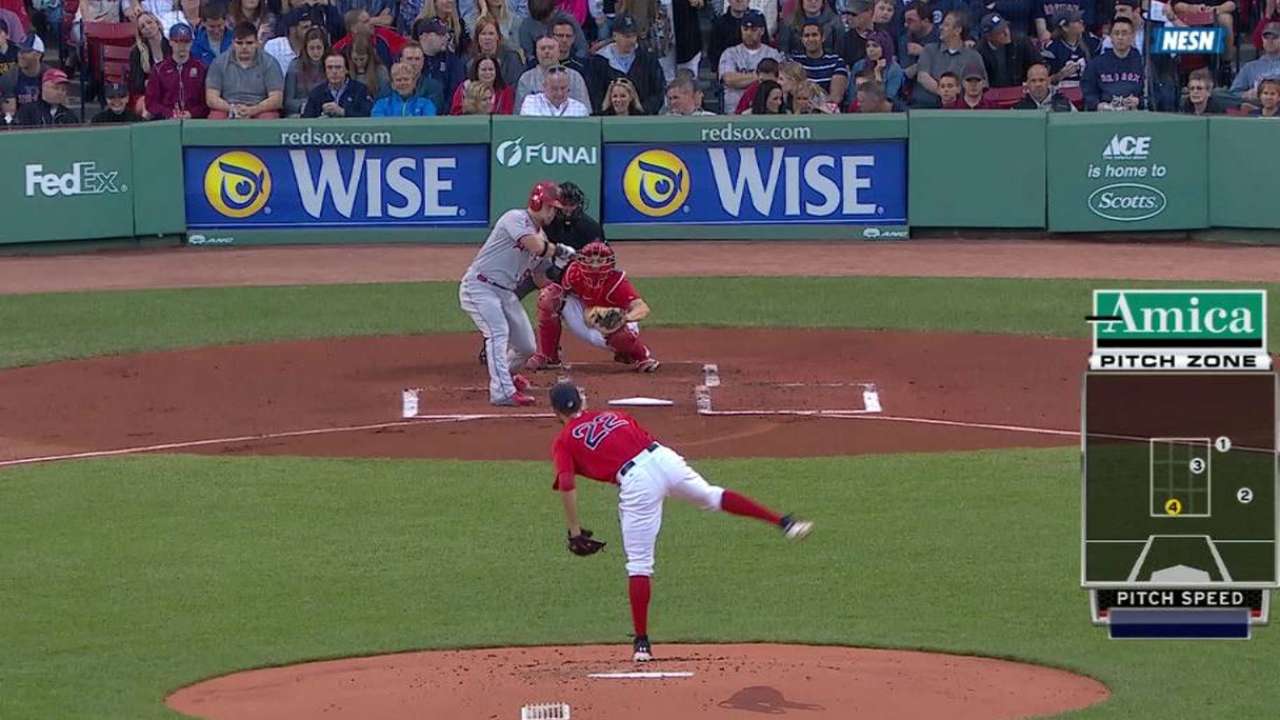 BOSTON -- After nearly two weeks of pleasant pitching performances, the Red Sox and Rick Porcello suffered from a serious case of deja vu on Friday night -- the kind neither wanted to experience.
Porcello allowed seven runs in 4 1/3 innings and contributed to a nine-run meltdown in the fifth inning as Boston fell, 12-5, to the Angels at Fenway Park. The defeat marked the Halos' first time plating that many runs in one inning since April 20, 2013, when they tagged Porcello for nine runs in only two-thirds of an inning while he was with the Tigers.
"I take full responsibility for the loss today," Porcello said. "That was completely on me and I've got to be better."
The puzzling part about the outing was that lately, Porcello has been better, posting a 2.84 ERA in five starts since April 19 before Friday. And the trend appeared as if it would continue through the early stages of Friday's game, as Porcello pitched around a double and one hit batter to sail through three scoreless innings.
"I felt good," Porcello said. "We were cruising."
Then Albert Pujols led off the fourth by launching a 1-1 fastball over the Green Monster for a towering home run.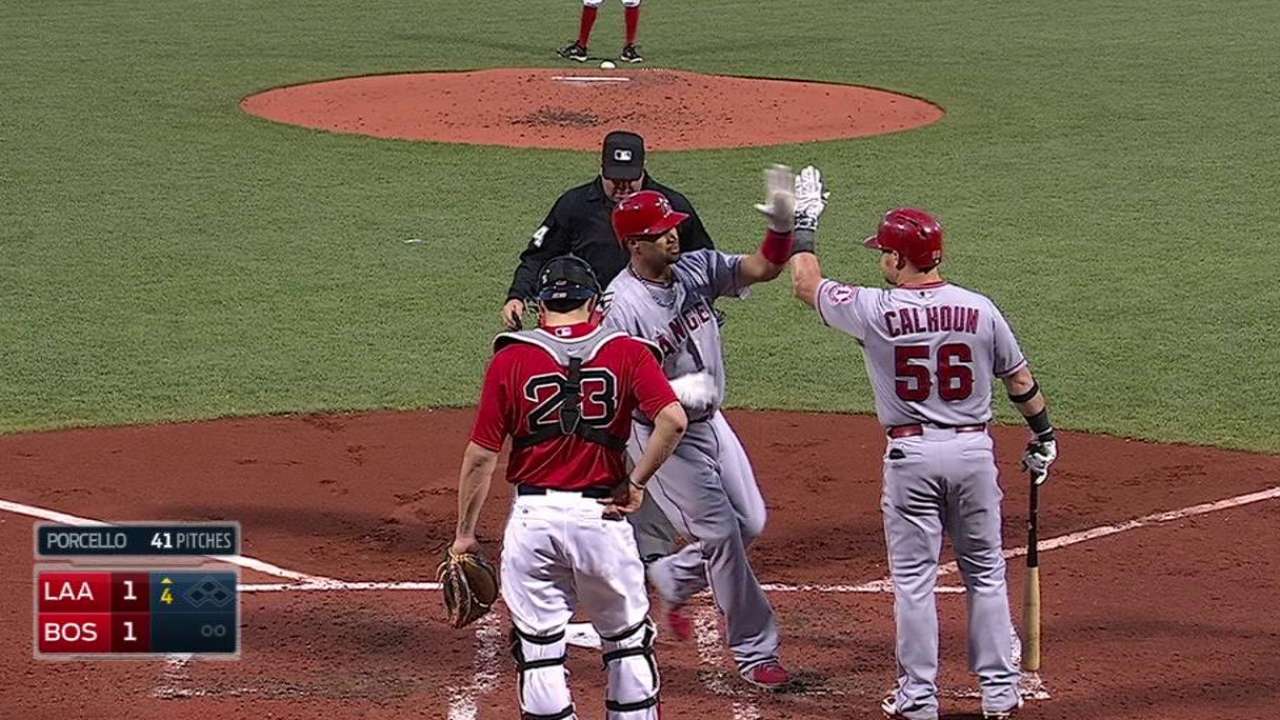 From that point forward, Porcello unraveled. His once-crisp fastball command evaporated as he issued three walks, including consecutive free passes to kick off the fifth-inning free fall, before manager John Farrell pulled him with the Red Sox trailing, 6-3.
"I just walked those two guys in the fifth, that hurt," said Porcello, who only threw 57 percent of his pitches for strikes. "Fourth inning, whatever happened, happened. But those two walks and then not being able to get out of that was the difference."
The shellacking Boston endured on the mound naturally conjured up reminders of how often the rotation floundered through the first month of the season. And on a night when the club's languid offense woke up for 11 hits and five runs, the timing of the pitching collapse surely heightened frustrations.
But count Porcello among those who believe these talented Red Sox can still rebound.
"We're going to be fine. We're going to come out of this thing," Porcello said. "We're going to be consistent both offensively and pitching-wise. Just got to keep pushing and keep working, keep grinding through this."
Alec Shirkey is an associate reporter for MLB.com. This story was not subject to the approval of Major League Baseball or its clubs.