Awkward slide doesn't diminish Kang's impact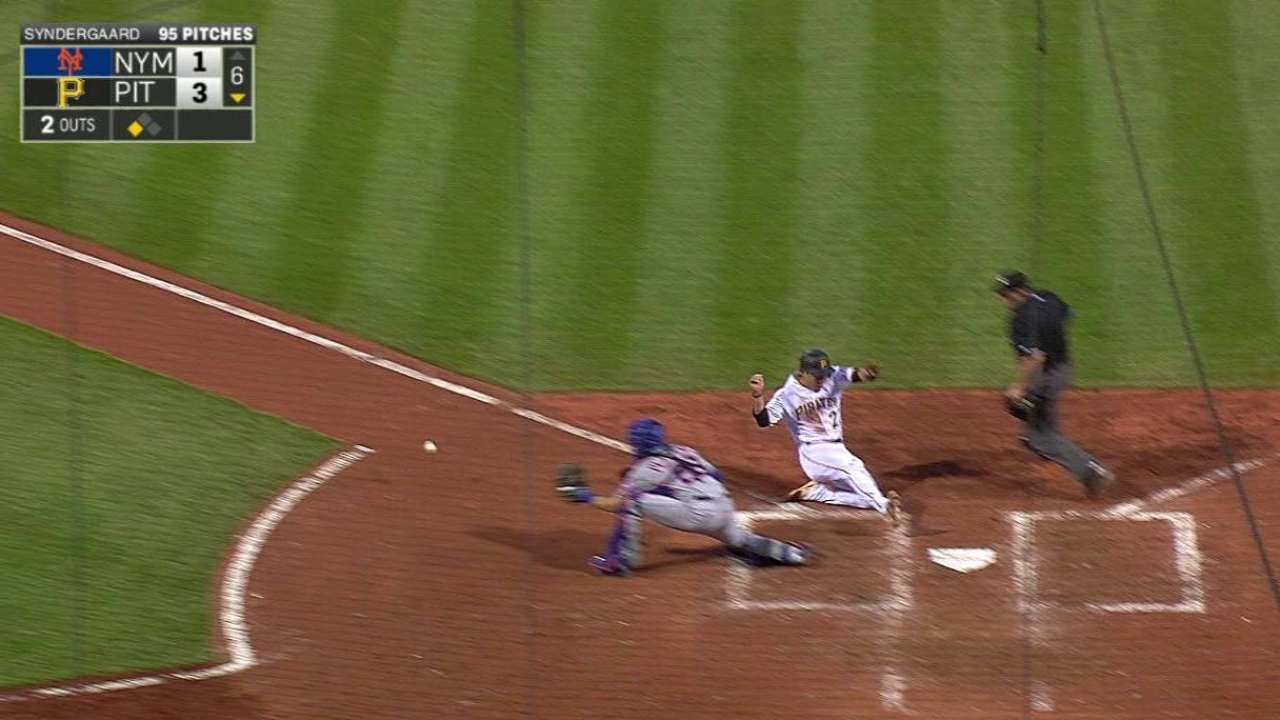 PITTSBURGH -- Beating the throw wasn't an issue. But sticking the landing was.
On a high fly ball along the left-field line in the sixth inning of Friday night's 4-1 win over the Mets, Pirates shortstop Jung Ho Kang readied himself to tag up at third base and make a dash for the plate.
The catch was completed, and the South Korean shortstop was off.
Everything was fine running down the baseline, but in an effort to avoid Mets catcher Kevin Plawecki, Kang's leg buckled as he awkwardly slid home and barrel rolled after crossing the plate.
"That's how I reacted," Kang said through a translator. "But I took the wrong step."
Pretty or not, the run counted all the same.
Kang, a major contributor recently, helped solidify the Bucs' at PNC Park. And no, it wasn't just his tumbling skills that impressed. Kang made a lasting impact on the game with his ability to get on base and alertness when he got there.
"It shows he's still got things to work on," Pirates manager Clint Hurdle said of Kang's slide. "The tour of the bases was impressive."
It certainly was. With the Pirates up one to start the bottom of the sixth, Pittsburgh sought an insurance run or two.
Kang delivered, first at the plate, scoring Andrew McCutchen from third on a single to center field. The RBI knock added to Kang's success at PNC Park, giving him 12 hits in 28 at-bats in the last seven games at home.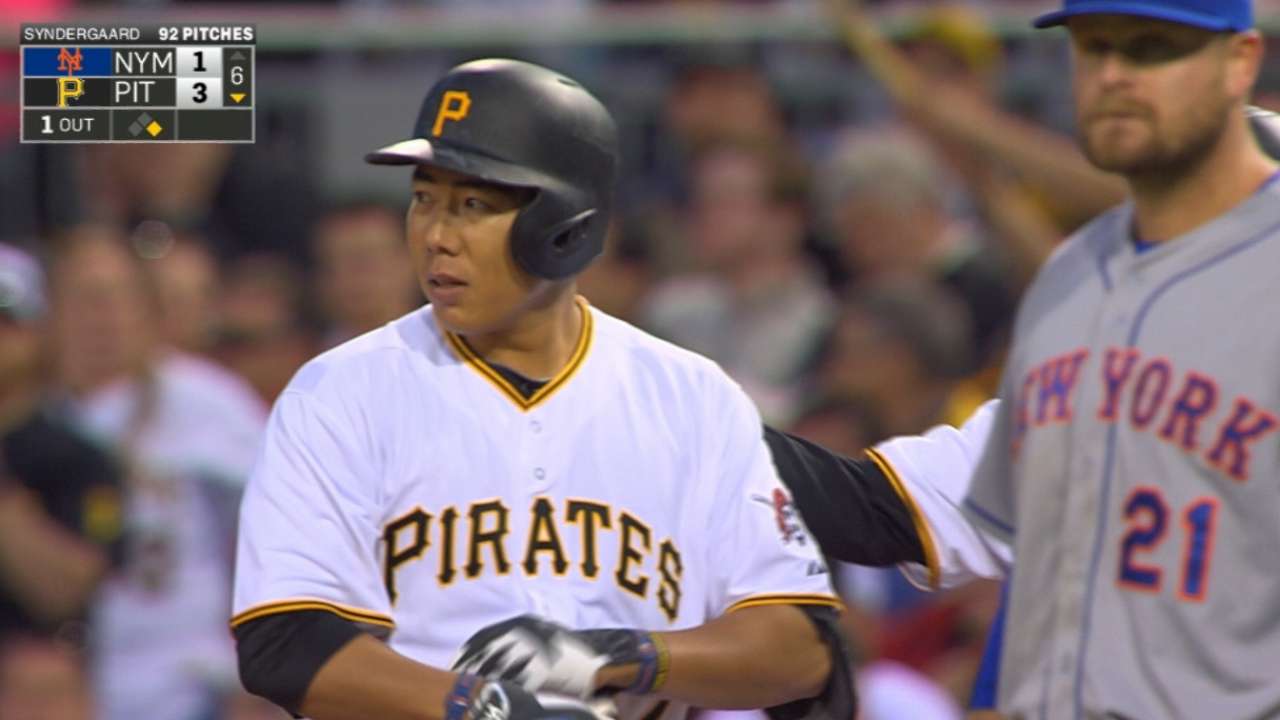 And he didn't take long to move around the diamond. Before throwing a pitch to the next hitter, Mets starter Noah Syndergaard attempted to pick off Kang, but the throw went awry and allowed him to advance to second.
Shortly thereafter, with New York's infield playing in a shift and third base open, Kang swiped the bag without a throw. That decision was made on his own, Hurdle said.
Then, of course, there was the tag and score.
Not many knew what to expect out of Kang, a bit of an unknown coming into the season without Major League experience. But he has become an integral part of this Pirates' lineup -- hitting fifth in the order, playing reliable defense, and, obviously, making smart decisions on the basepaths.
Kang said he wants to keep this momentum going and bolster the Pirates' chances of winning. That continued success from Kang looks more and more promising as the games go by.
Now, it's just a matter of getting that slide right.
"I'm sure he'll get to see that a couple times tomorrow from the guys and the baserunning coach," Hurdle said. "We'll see where he's able to take that the next time it happens."
John McGonigal is an associate reporter for MLB.com. This story was not subject to the approval of Major League Baseball or its clubs.