Lynn labors while dealing with back cramps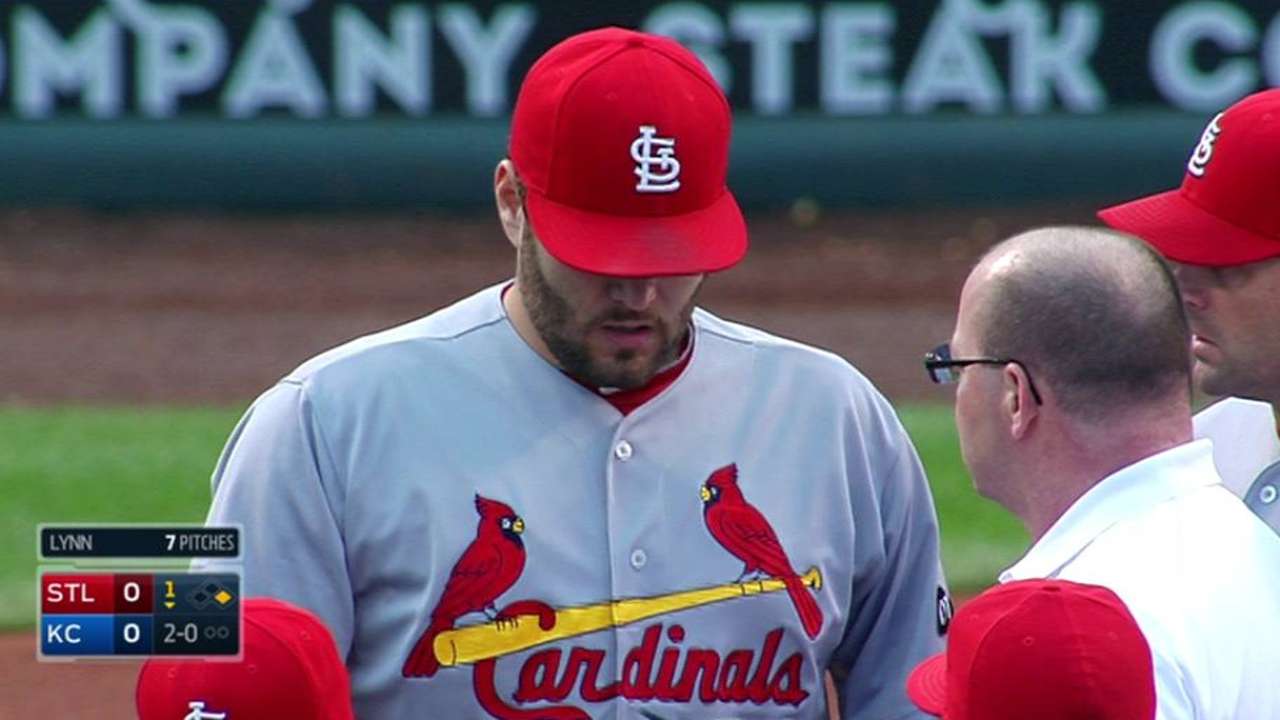 KANSAS CITY -- Cardinals manager Mike Matheny could tell from the outset that right-hander Lance Lynn simply wasn't his usual self as he delivered first-inning pitches to Royals' hitters. Lynn was constantly behind in the count and not cutting the ball loose the way he normally does.
"Something just didn't look right," said Matheny, who made an early trip to the mound accompanied by a trainer.
Turns out, Lynn was laboring with back cramps that started when he was in the bullpen warming up.
In the Cardinals' 5-0 loss on Friday, Lynn surrendered a three-run homer to Kendrys Morales in the first and a two-run homer to Morales in the third. It was the equivalent of a 1-2 punch that put the Cardinals down for the count. Lynn came into the game having allowed two homers in 48 2/3 innings. When that homer total doubled in three innings, it made for a long night.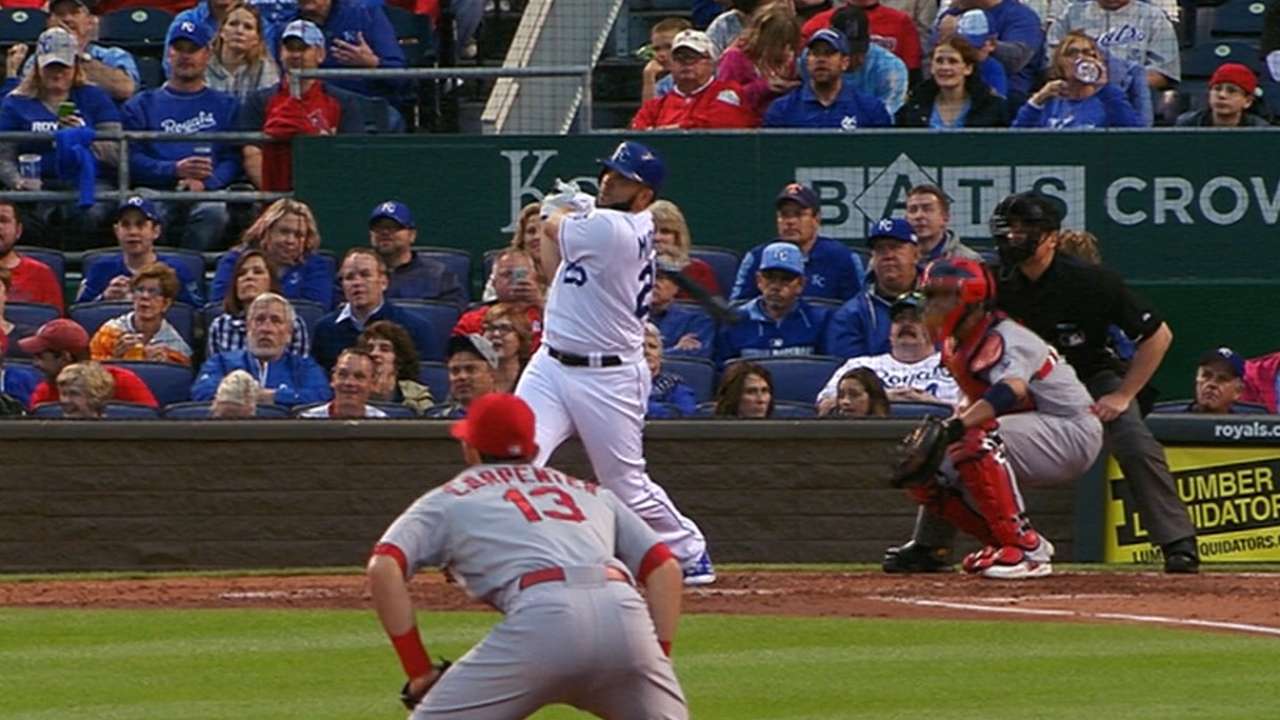 Lynn wound up going six innings after convincing Matheny he was physically sound enough to pitch.
"There are going to be games where you don't feel good and you just have to go out there and see what you can do," Lynn said. "When it was all said and done, two pitches cost me five runs."
Lynn said he never considered removing himself from the game despite the back discomfort.
"The only time I'm going to come out of the game is if I can't walk off," Lynn said. "I hope it's just one of those nights, but you never know. You have to pitch through things as the season wears on."
Lynn received treatment after leaving the game and will be re-evaluated on Saturday. He said he anticipates being able to make his next start.
"We'll get it fixed and see what we can do to get going," Lynn said.
With staff ace Adam Wainwright out for the season, the Cardinals can ill afford more injuries to key members of their starting rotation.
"He was holding back a little bit," Matheny said of Lynn. "That's what kind of had us concerned. He wasn't finishing his pitches."
The Cardinals had opportunities to cut into the early 5-0 deficit, but they wound up stranding 11 runners. Thus, a St. Louis team that is 24-11 against the National League fell to 3-4 vs. the American League Central.
The delivery of 6-foot-10 right-hander Chris Young had the Cards off-balance and launching a siege of popups.
"We just couldn't seem to square up what Young was throwing," Matheny said.
The loss in the opener of the I-70 Series hurt, but the big-picture concern is focused on Lynn's health moving forward.
Lynn was asked how the back-cramp problem will be fixed.
"I don't know," Lynn said. "I'm not a doctor."
Robert Falkoff is a contributor to MLB.com. This story was not subject to the approval of Major League Baseball or its clubs.