Kendrys powerful addition to Royals' lineup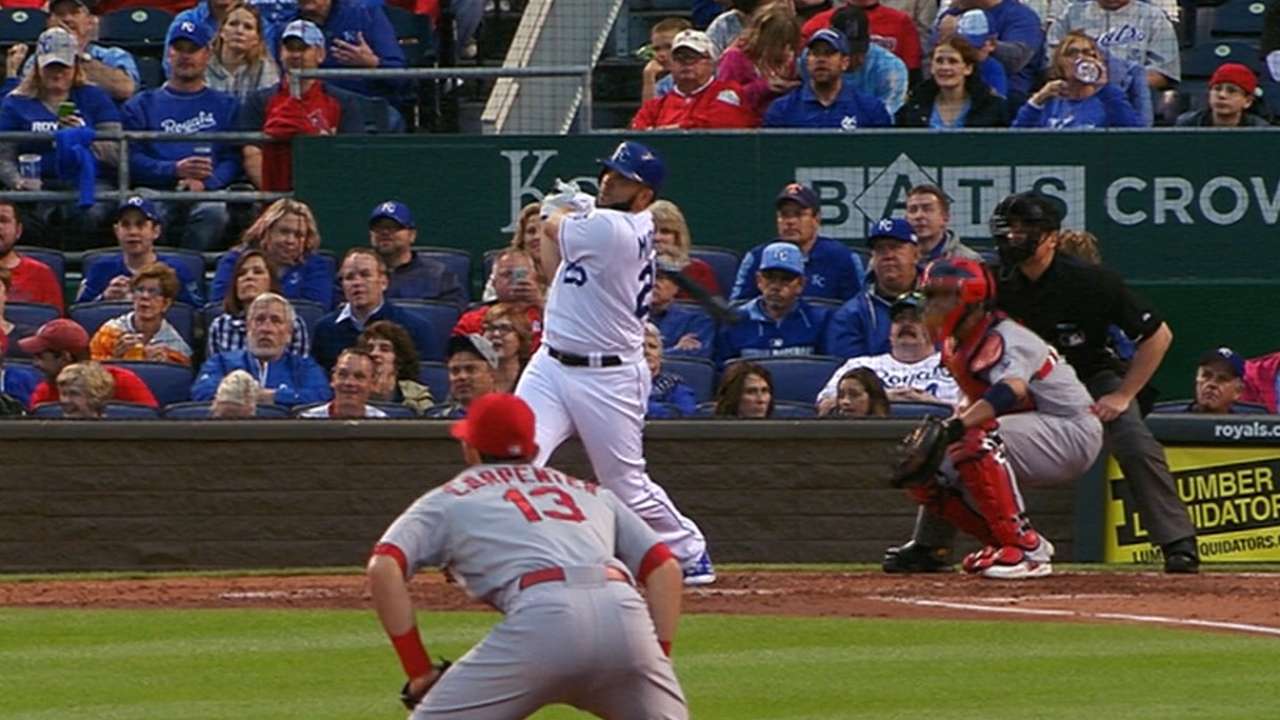 KANSAS CITY -- As soon as Kendrys Morales made contact with the pitch from Cardinals righty Lance Lynn in the first inning, he knew the 408-foot shot was gone, well before it landed over the right-field fence for a three-run homer to set the tone for a 5-0 win over the Cardinals on Friday night.
Morales knew the second one was gone, too.
That one, a 418-foot bomb in the third to almost the same spot, was a two-run blast that gave Morales five RBIs in the I-70 Series opener.
"This time last year, [I] wasn't even playing, so obviously, Spring Training this year was very important for [me] to be able to get [my] rhythm," Morales said through interpreter Pedro Grifol. "[I'm] here and having a good time."
Morales finished 3-for-4 -- his third game this season with three hits -- while upping his average to .305. His 37 RBIs lead the American League.
Since coming aboard as a free-agent signing in December, Morales has added serious strength to the middle of the Royals' lineup. Eric Hosmer (.313) and Morales are batting above .300 at Nos. 4 and 5 spots, respectively.
"We knew that he had a lot of pop, and tonight was evidence of it," manager Ned Yost said. "He's been a big, big addition to our offense.
"When he steps in the batter's box, he's got an idea what the situation is and knows what he needs to do to try to accomplish it."
Jordan Wilson is an associate reporter for MLB.com. This story was not subject to the approval of Major League Baseball or its clubs.