Prince delivers first two-HR game with Texas
Veteran slugger blows game open with three-run shot in seven-run third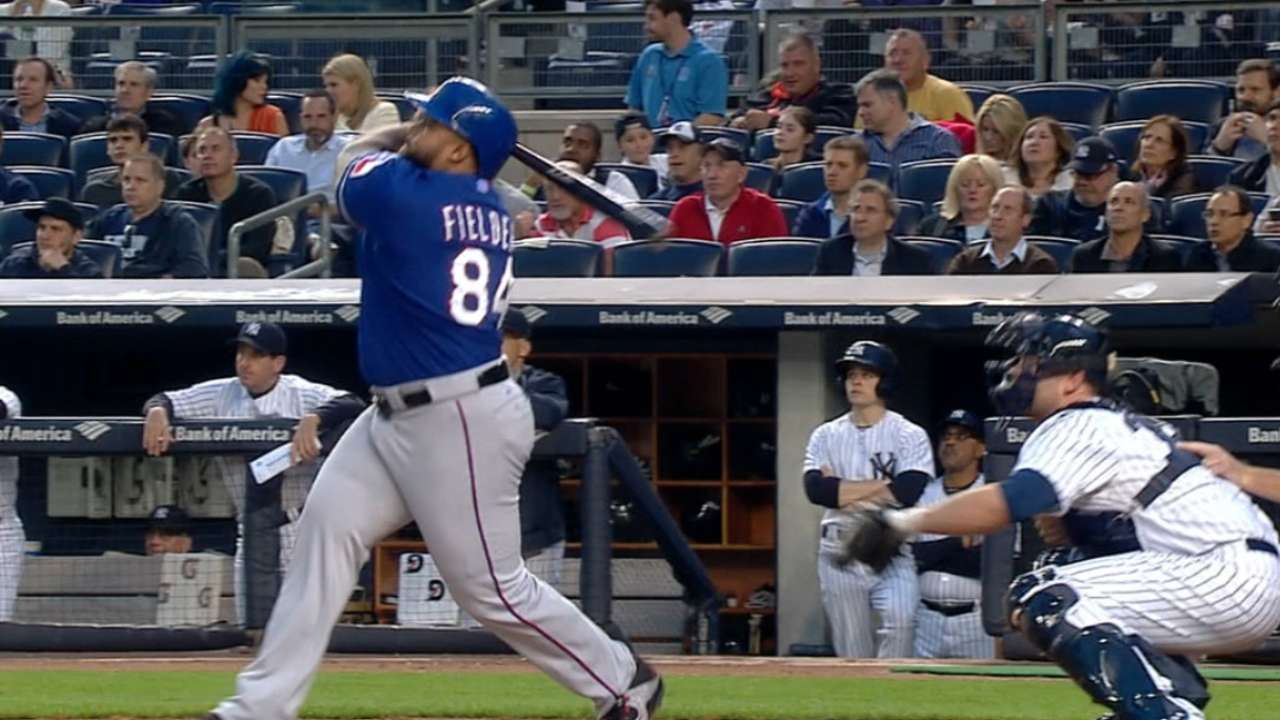 NEW YORK -- Prince Fielder, once one of the premier home run hitters, did something Friday night that he hasn't done in over two years.
Fielder went deep not once but twice, helping the Rangers hold off the Yankees, 10-9, at Yankee Stadium.
This was the 26th time Fielder has hit two or more home runs in a game, but the first time with the Rangers. His last multiple homer game came on April 5, 2013, against the Yankees when he hit two at Comerica Park while with the Tigers.
"I just got good pitches to hit, that's all it means," Fielder said. "I'm trying to get good pitches to hit and put good swings on them."
Fielder has hit three in a game just once. That was on Sept. 27, 2011, while with the Brewers against the Pirates at Miller Park. Fielder's team is 23-3 in games in which he has hit at least two home runs.
Fielder, who missed the final four months of last season because of neck surgery, had hit two home runs in his first 31 games this season and was still hitting .333. He has five home runs in his last 11 games and his average is up to .341.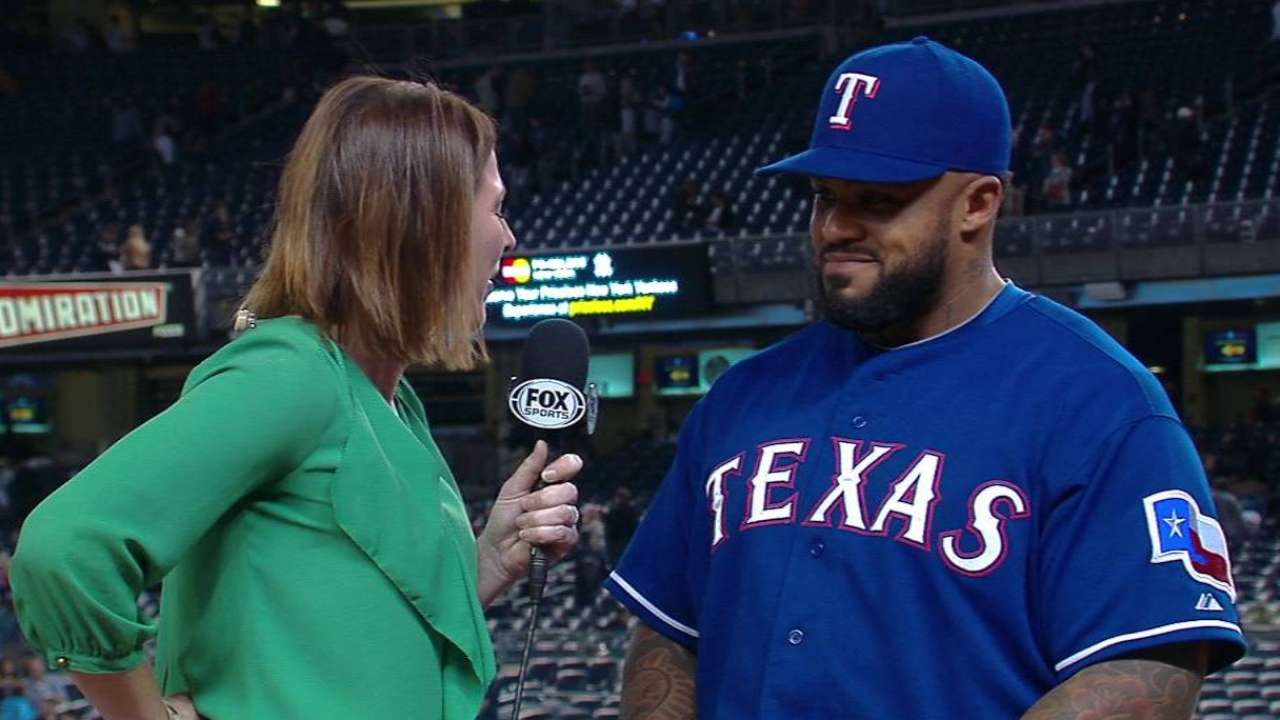 "We felt like that would be the way it would probably go," manager Jeff Banister said. "That the hits would show up and they have. Now he's getting the barrel out there and the power would show. We're comfortable that the power is going to continue to come."
Fielder's first home run came in the third and was the big blow in Texas' seven-run rally. The Rangers combined a couple of hits, a walk and two Yankees errors to take a 3-0 lead against starter Michael Pineda.
The threat was still strong when Fielder came up with runners at the corners and nobody out. Pineda threw a first-pitch slider and Fielder crushed it into the second deck in right field for a three-run home run. Mitch Moreland added a home run two batters later and the Rangers had a 7-0 lead.
"Pineda's got good stuff," Fielder said. "I think he just made a couple of mistakes. I don't think he was losing his stuff."
The Yankees had cut it to 7-4 when Fielder stepped to the plate in the seventh. This time he was facing left-handed reliever Chasen Shreve, but again he got a slider he liked. It came on a 1-0 pitch, and Fielder hit it over the center-field wall for his seventh home run of the season.
"We needed all the runs we could get," Fielder said after the Rangers held on at the end. "We've got the win, hopefully we won't need that much offense every night. But the pitching has been solid lately, it's time for us to pick them up."
T.R. Sullivan is a reporter for MLB.com. Read his blog, Postcards from Elysian Fields, follow him on Twitter @Sullivan_Ranger and listen to his podcast. This story was not subject to the approval of Major League Baseball or its clubs.