MLB.com Columnist
Phil Rogers
ASG debate: Donaldson or Moustakas at 3B?
Both worthy of serious consideration on AL roster for Midsummer Classic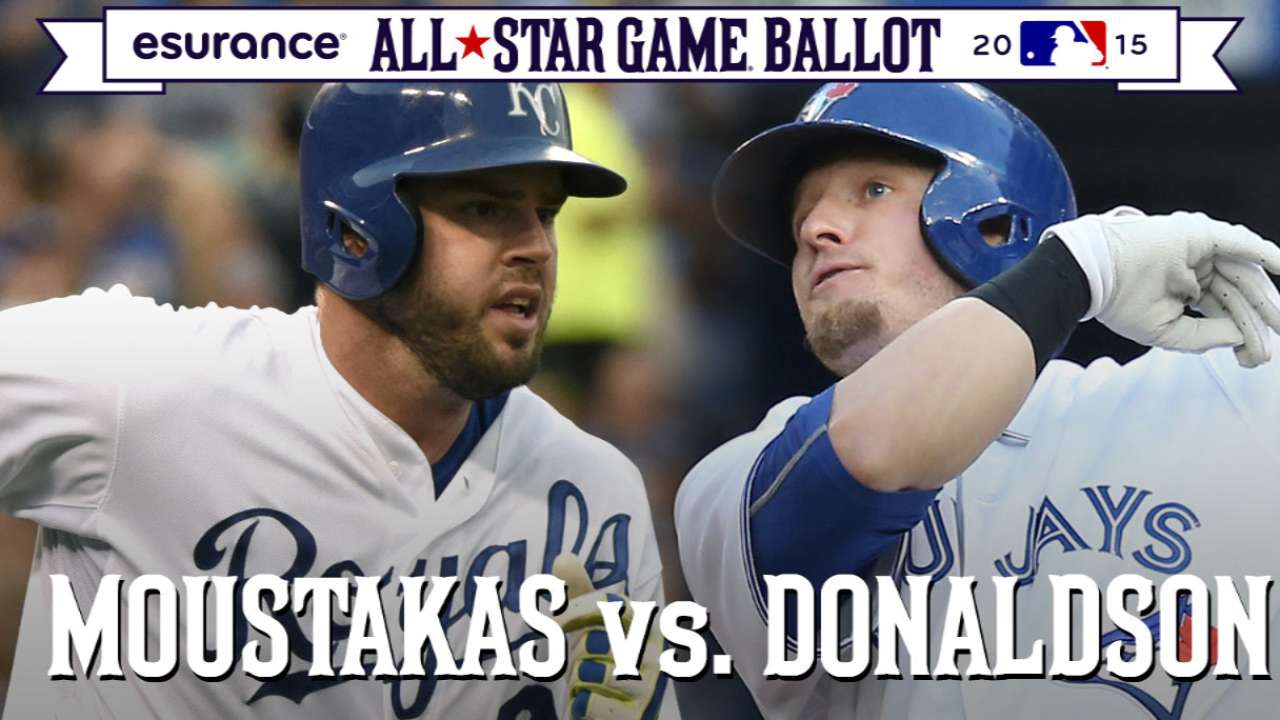 *** We will be doing daily ASG debates until balloting ends on July 2. We will frequently be pitting one player against another and have a writer make a case for one of them, but that doesn't mean there aren't other great candidates for that position. In fact, your comments could spark a new debate for us to tackle. So let us know what you think! ***
Trading for Josh Donaldson was good business for the Blue Jays. But you've also got to appreciate how the Royals upgraded at third base. They did it without having to go out and get a new player.
Mike Moustakas, more confident and seemingly energized by the ride to the World Series last October, and Donaldson are the two best third basemen in the American League. That's a major credit to Moustakas' development, as there wouldn't have been much of an argument a year or two ago.
Donaldson has been a force in his two full seasons in the Majors. He developed slowly, in part because he was drafted as a catcher and was always working on his game behind the plate, but Donaldson took off when former manager Bob Melvin and the A's told him to put away the shin guards.
Donaldson finished in the top 10 in MVP voting in both 2013 and '14, which was why it seemed shocking that A's general manager Billy Beane traded him to the Blue Jays for Brett Lawrie and three prospects last November. Donaldson is a run-producer in his prime at a time when there are fewer of those players.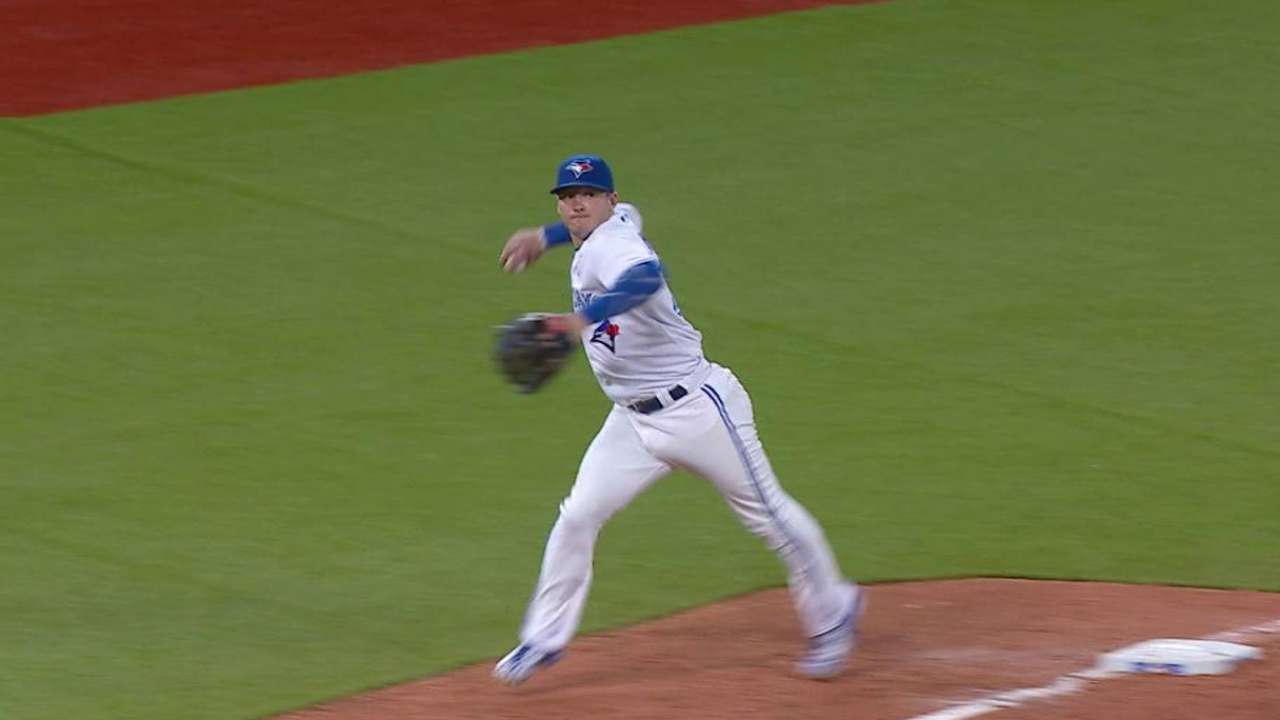 You can make a strong case for Donaldson to be the AL's starting third baseman in the All-Star Game. He's the type of two-way player that the WAR rankings identify as the game's best, and this season is no different. Donaldson's hitting .304 with an .897 OPS and is on track for 30-plus home runs and 100-plus RBIs in the middle of Toronto's loaded lineup.
But, surprisingly, Moustakas has been just a tick better through the first quarter of the season. If you made me pick one or the other right now, I'd say Ned Yost should start the game at Great American Ball Park with his guy on the field and Donaldson among the backups.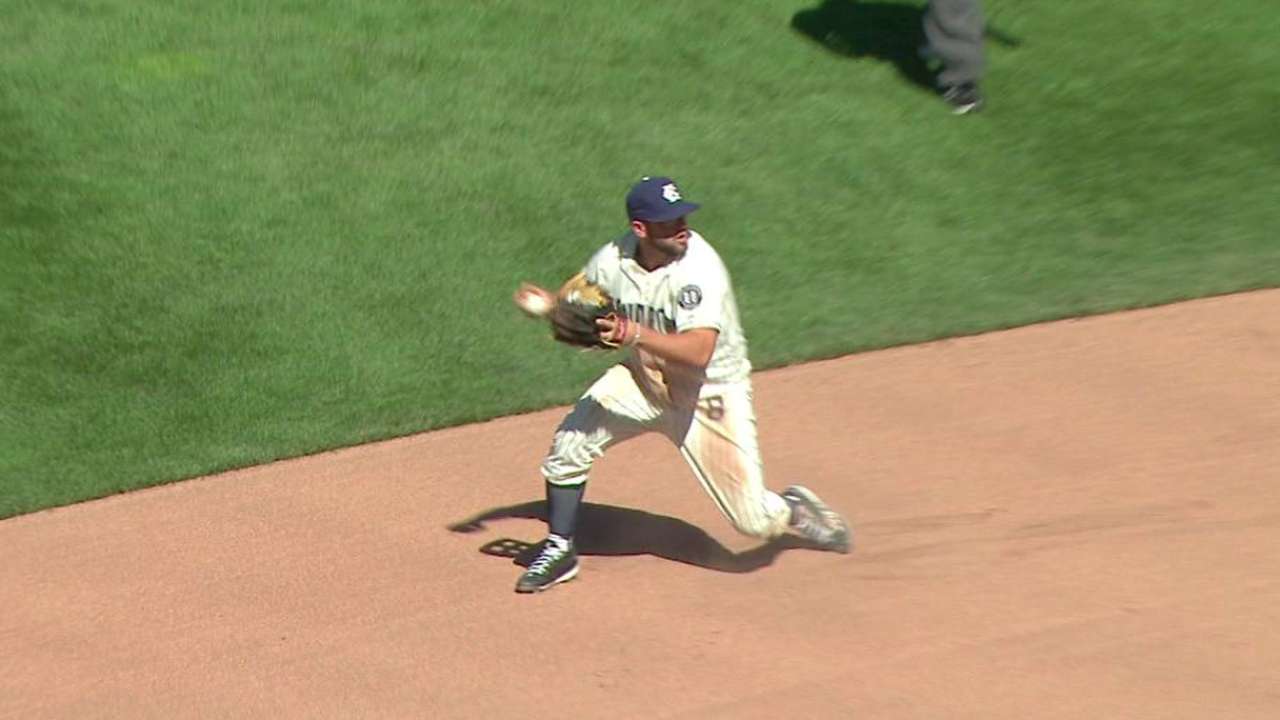 Working with Dale Sveum and perhaps simply understanding himself better, Moustakas is no longer a guy who gets himself out trying to pull long home runs into the right-field seats. He's learned how to frustrate defensive shifts, regularly driving the ball to left and center field.
Moustakas shows that motivated hitters can make adjustments, making him something of a pioneer in the field of counter-punching. He's hitting .333 with a .387 on-base percentage. He hasn't kept up with Donaldson in home runs and RBIs, but both are basically .900 OPS hitters, and Moustakas has been a far better fielder, by any measure.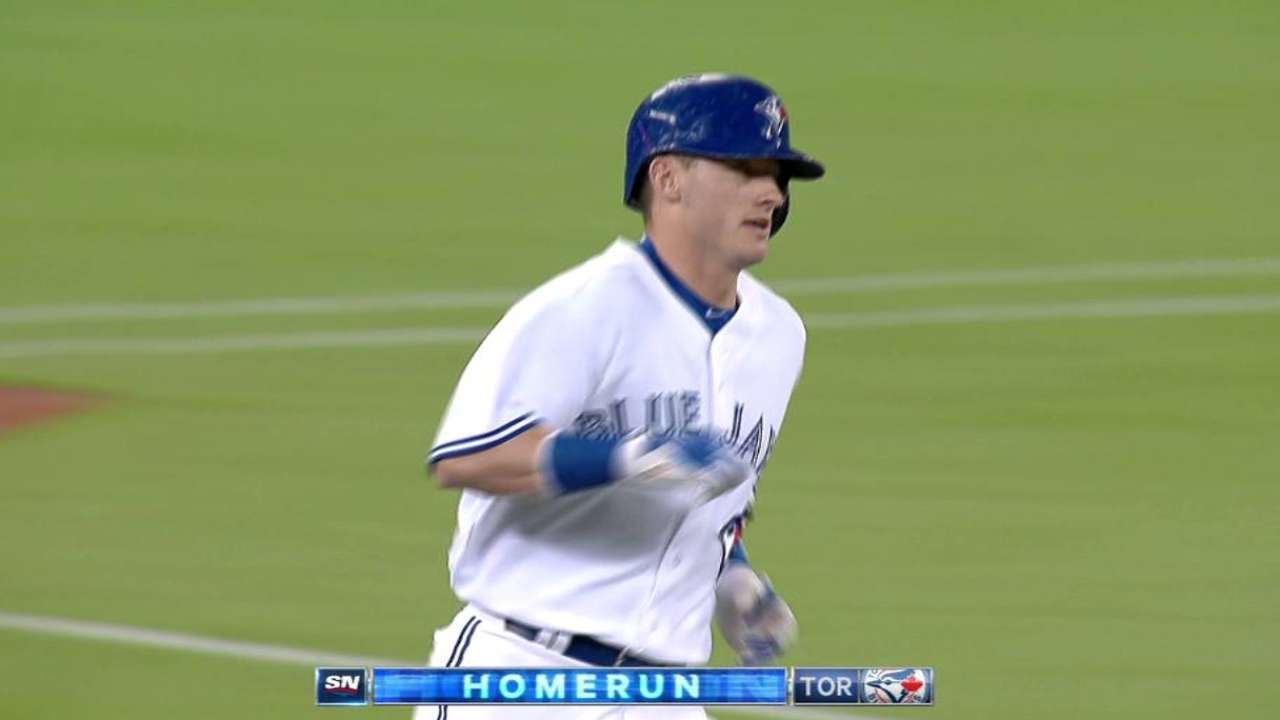 Moustakas has made fewer errors than Donaldson, who is on pace to make 26 after being charged with 23 last seasons, and generates strong metrics.
Moustakas has been everything you want in a player, doing his part to make the Royals the best team in the AL, and maybe the Major Leagues. He and his teammates took a long drink of October baseball last year, but it appears they haven't lost their thirst.
There may not be a true superstar in their midst, but if the All-Star team is going to be a fair representation of the balance of powers in the AL, it will have two or three Royals in the mix. Let's start with Moustakas and work our way from there.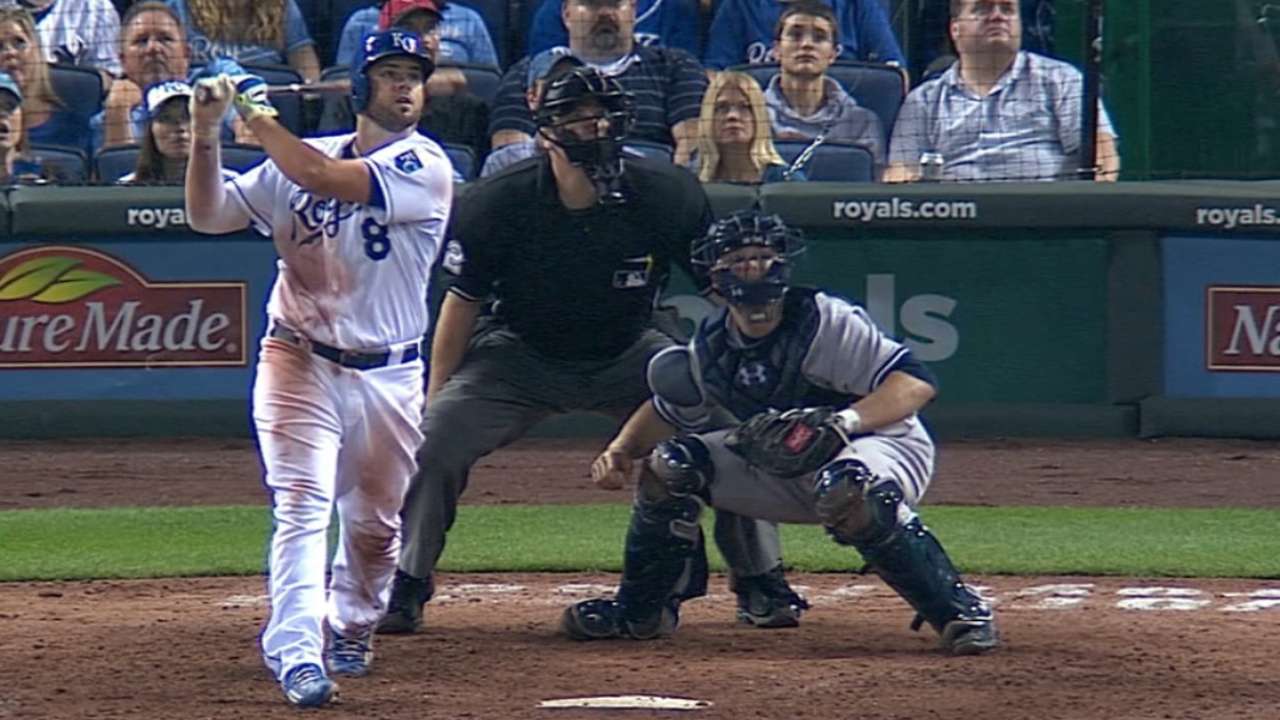 Fans can cast their votes for starters at MLB.com and all 30 club sites -- on their computers, tablets and smartphones -- using the 2015 Esurance MLB All-Star Game Ballot until Thursday, July 2, at 11:59 p.m. ET. For the first time, voting is exclusively online, where fans may submit up to 35 ballots.
Fans may also receive the ballot by texting VOTE to 89269 (USA) or 101010 (Canada). Or text VOTA for a ballot in Spanish. Message and data rates may apply. Up to five messages. No purchase required. Reply STOP to cancel. Reply HELP for info.
Following the announcement of the 2015 All-Stars, be sure to return to MLB.com and cast your 2015 Esurance MLB All-Star Game Final Vote for the final player for each league's All-Star roster. On Tuesday, July 14, watch the 2015 All-Star Game live on FOX, and during the game visit MLB.com to submit your choice for the Ted Williams Most Valuable Player Award presented by Chevrolet via the 2015 MLB All-Star Game MVP Vote.
MLB.com will provide extensive online coverage of All-Star Week festivities.
The 86th All-Star Game will be televised nationally by FOX, in Canada by Rogers Sportsnet and RDS, and worldwide by partners in more than 200 countries via MLB International's independent feed. ESPN Radio and ESPN Radio Deportes will provide national radio coverage of the All-Star Game. MLB Network and SiriusXM will also provide comprehensive All-Star Week coverage. For more information, please visit allstargame.com.
Phil Rogers is a columnist for MLB.com. This story was not subject to the approval of Major League Baseball or its clubs.