Tomas finds groove since being called up
D-backs' third baseman enjoying his first stint in Major Leagues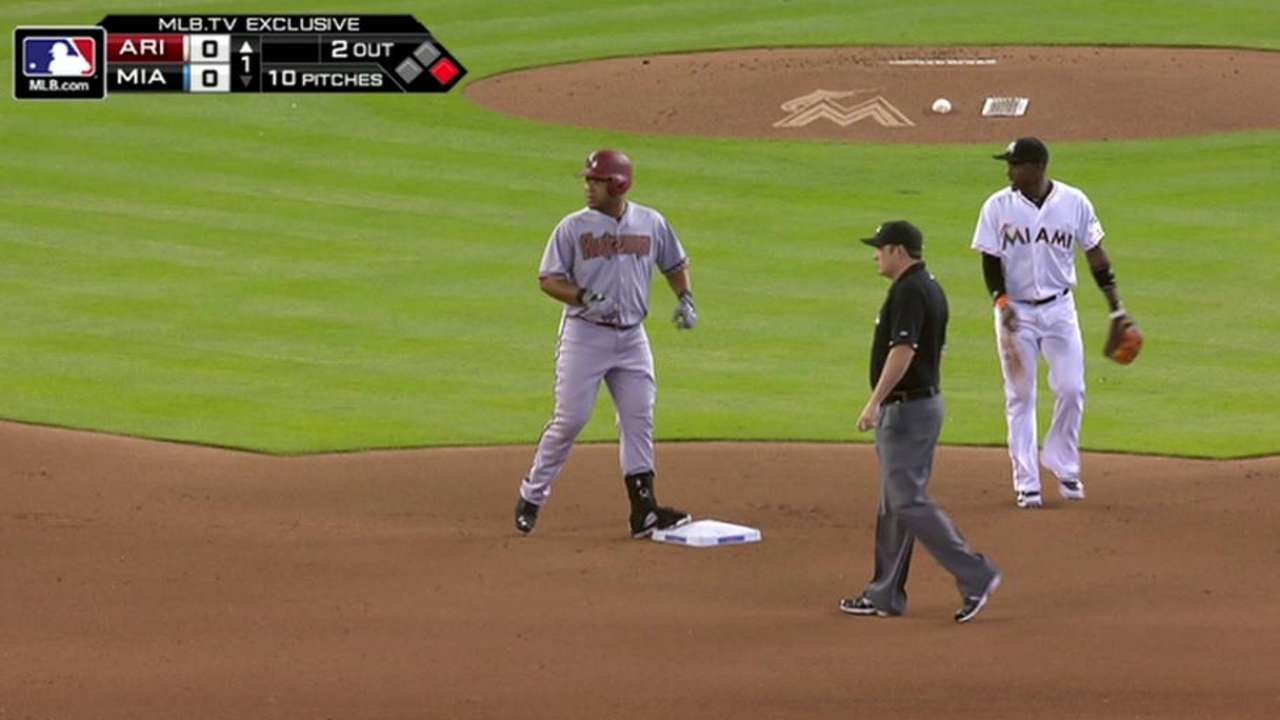 PHOENIX -- A month and a week into his Major League career, Yasmany Tomas is having fun. With a six-game streak of two hits or more going into Friday's series opener between the D-backs and the Cubs, the Cuban-born slugger has found his groove at the plate and in the field at third base.
"I'm really enjoying myself in the games now, like I did in Cuba,", Tomas said Friday during a Spanish-language press conference at Chase Field. "I think that's important for any player. It's serious business, but at the same time it's a game. I'm having good results right now and I feel really good. I'm going to do everything I can to keep it going."
Tomas, who signed to a six-year, $68.5 million contract with Arizona in December, had an uneven start with the D-backs in Spring Training. After defecting from Cuba and sitting out all of 2014, he not only had the task of acclimating himself to a new country and new system of baseball, but also was trying to make the team out of Spring Training as a third baseman, a position he had played only sparingly in the National Series in Cuba.
The 24-year-old struggled on defense at the hot corner, hit only .257 in 24 games in the Cactus League, was beaten out at third base by Jake Lamb coming out of Spring Training, and was sent to Triple-A Reno for the start of the season.
"It had been so long since I'd played in an official game," said Tomas, who was part of Cuba's National Team for the 2013 World Baseball Classic. "In the Minor League games I really tried to play hard and then they called me up."
A left-foot injury sidelined Lamb in mid-April, precipitating Tomas' promotion to the big leagues. Since then, Tomas has not only gotten comfortable at the plate -- he's raised his average from .276 to .349 since May 11 -- he has also avoided becoming a defensive liability at third base.
"I feel good in the batter's box and at third," he said. "I feel calm and confident. It had been a long time since I'd played that position, but now that I've been there for some time this season I feel fine."
David Venn is executive editor of Spanish-LasMayores.com. This story was not subject to the approval of Major League Baseball or its clubs.