Ryu had pitched through shoulder issue since '12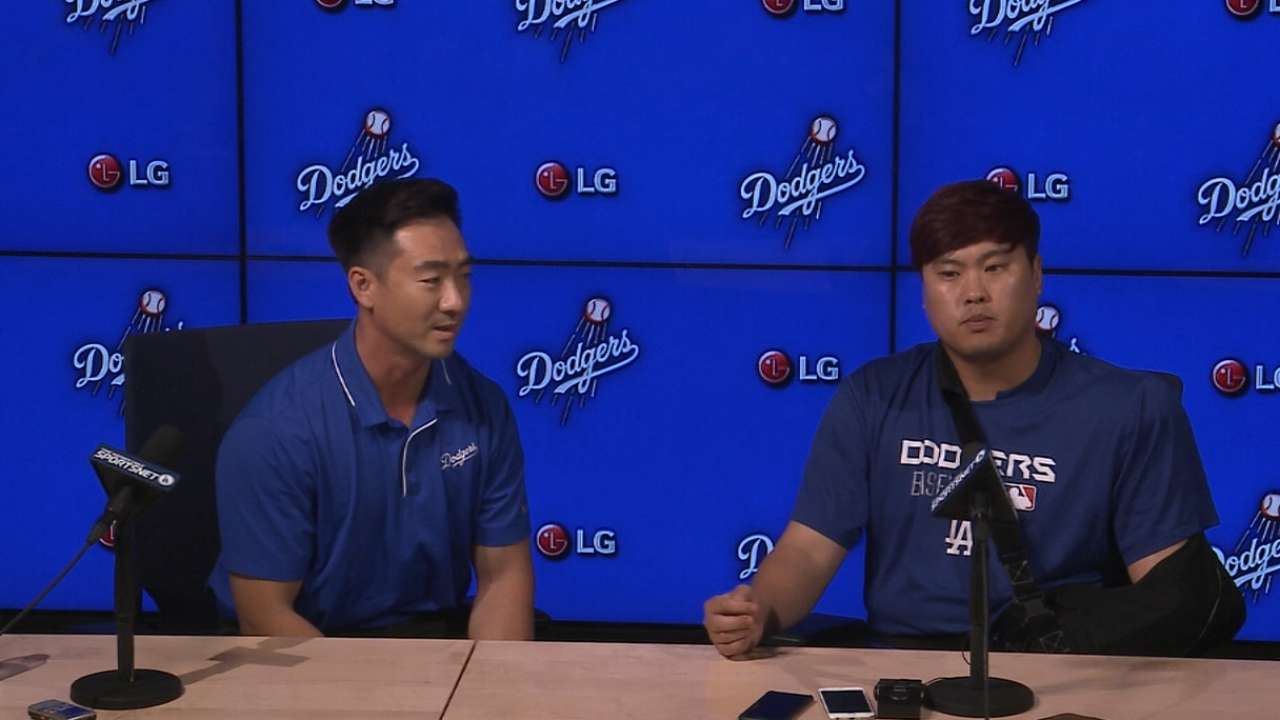 LOS ANGELES -- Hyun-Jin Ryu said the shoulder labrum repaired in season-ending surgery on Thursday showed up on the first MRI exam he had before signing with the Dodgers in 2012.
But Ryu, his left arm in a sling during a Dodger Stadium news conference, said he was always able to pitch with it and figured he'd be able to again after it flared up in Spring Training.
"I wanted to try to do it without surgery. That was my main intention," said the 28-year-old left-hander, who said he now intends to be healthy by next Spring Training, as doctors have indicated.
Team surgeon Neal ElAttrache performed the arthroscopic procedure on Ryu, who has pitched more than 1,600 innings over the past decade, mostly in Korea. Ryu said he believes the injury was the result of repeat usage.
The degree of Ryu's tear (and presumably any accompanying damage) is being portrayed by the club as relatively minor. But no shoulder surgery for a pitcher is really minor.
By comparison to the high rate of return to success for Tommy John elbow patients, the record of pitchers returning from shoulder labrum operations to reclaim their prior form is checkered.
"I'll try my best," Ryu said.
The Dodgers have nine pitchers on the Major League roster that have had Tommy John surgery (including Ryu), but J.P. Howell is the only one to have had shoulder labrum surgery.
Ryu joins Brandon McCarthy (Tommy John surgery) to put 40 percent of the Dodgers' starting rotation on the shelf. Ryu was sidelined by shoulder tightness twice last year with the impingement, which at the time was listed by the club as irritation. He said he did not consider surgery after the 2014 season.
But the discomfort cropped up again after his second Spring Training start in March. A cortisone injection didn't resolve the discomfort.
Ken Gurnick is a reporter for MLB.com. This story was not subject to the approval of Major League Baseball or its clubs.