Fastball command doesn't hold Carrasco back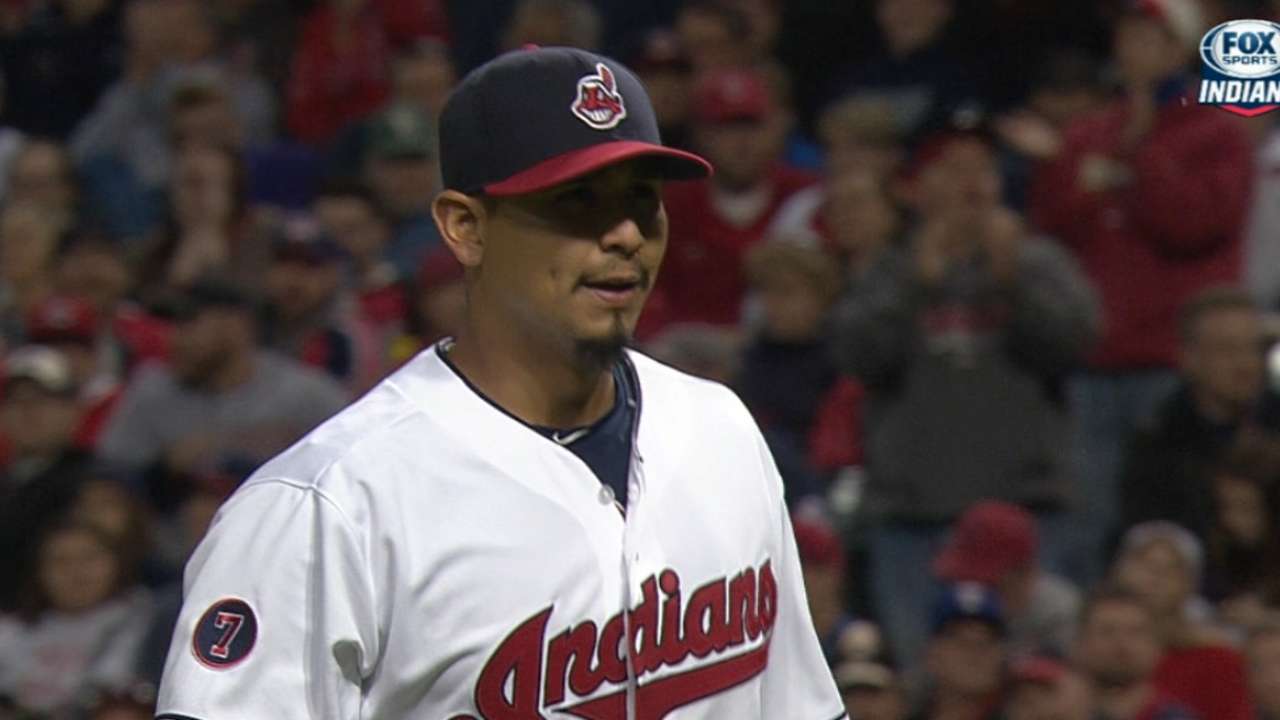 CLEVELAND -- Not many pitchers can get by without their fastball command. When a pitcher struggles, it's the cliché response one expects to hear.
Sometimes, it's the ability to get by without one's fastball command that separates a top-flight starter from a next-flight starter.
In Friday night's 7-3 victory over the Reds, 16 of the first 31 fastballs Carlos Carrasco threw went for balls. He didn't have it.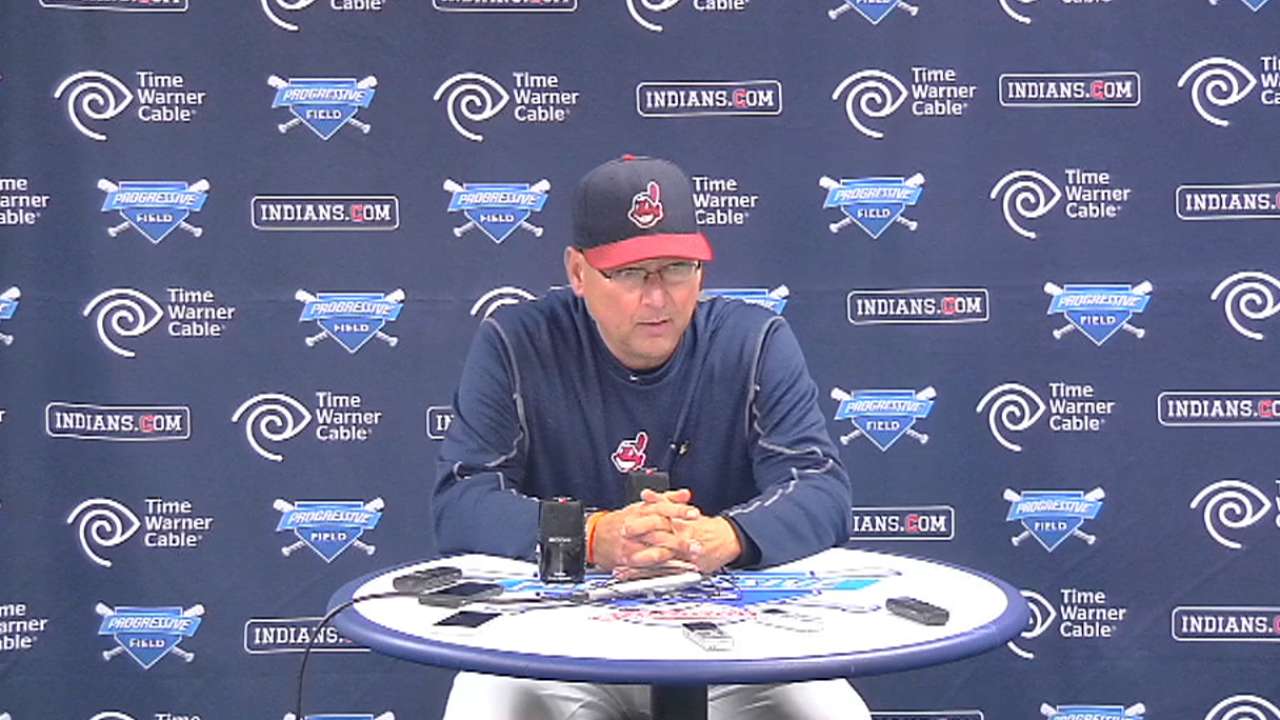 After two innings, Carrasco had already ran his pitch count up to 44. It looked like it would be a short outing. Carrasco didn't know where the pitch he leans on the most was going, and, typically, that's a recipe for disaster.
Instead, he earned the win, striking out seven over six strong innings, allowing just two earned runs on four hits and two walks.
"He didn't have his fastball command, but the other pitches he threw for strikes," Indians catcher Roberto Perez said. "His changeup was a lot better today and he threw the ball well."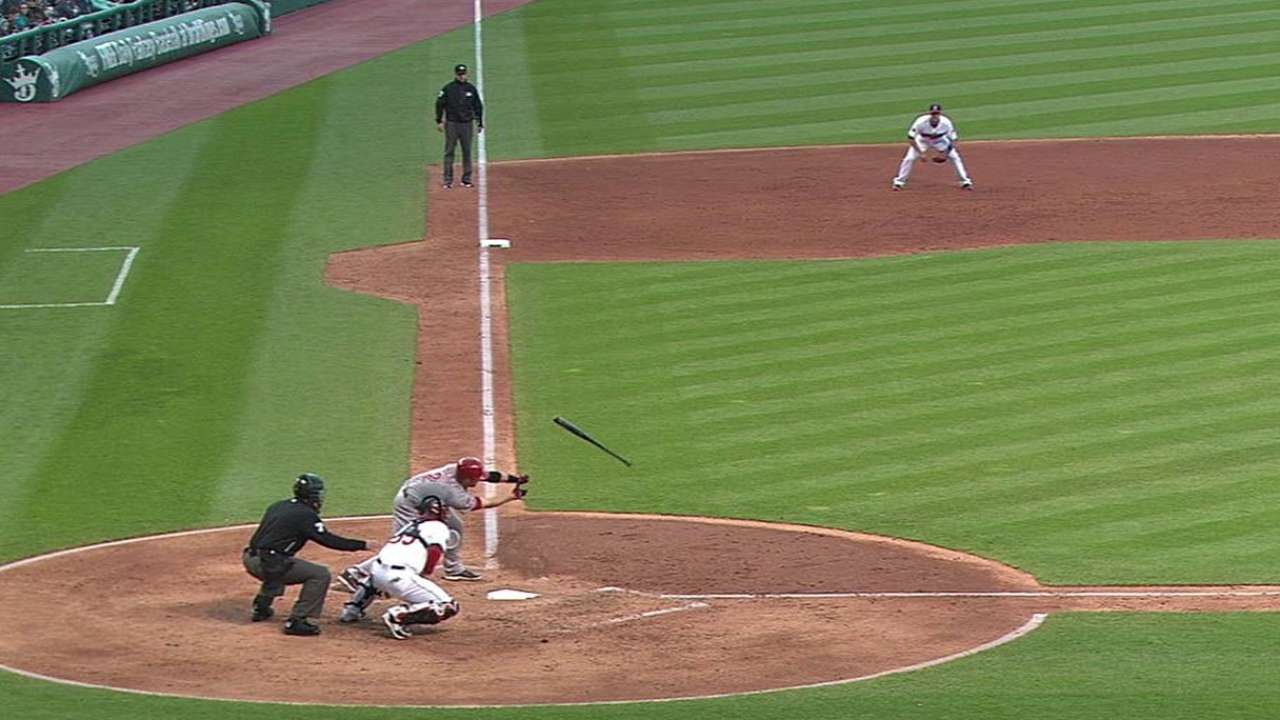 Eight of Carrasco's nine curveballs, four of his six sliders and 13 of his 24 changeups went for strikes. Carrasco eventually found the fastball command as the game went on, but in the meantime, it was the nasty breaking and offspeed stuff that Carrasco possesses that allowed him to get by.
The success of the secondary pitches should come as no surprise. When hitters have swung at Carrasco's changeup this season, they've missed 38 percent of the time. When they've offered at the slider, that numbers goes up to 44.
Both of those marks are in the top-10 among all starting pitchers, and it's that kind of arsenal that allows a starter to keep his team in the game even without his fastball command.
"When he has his extra velocity, it makes him that much better, but when he doesn't, he's still got other pitches to go to or command," Francona said. "Roberto does a really good job of looking at hitters and reading hitters, too. Now he's getting more comfortable and that helps."
August Fagerstrom is an associate reporter for MLB.com. This story was not subject to the approval of Major League Baseball or its clubs.