Montero unfamiliar with being visitor at Chase
Cubs catcher at former home field for first time in regular season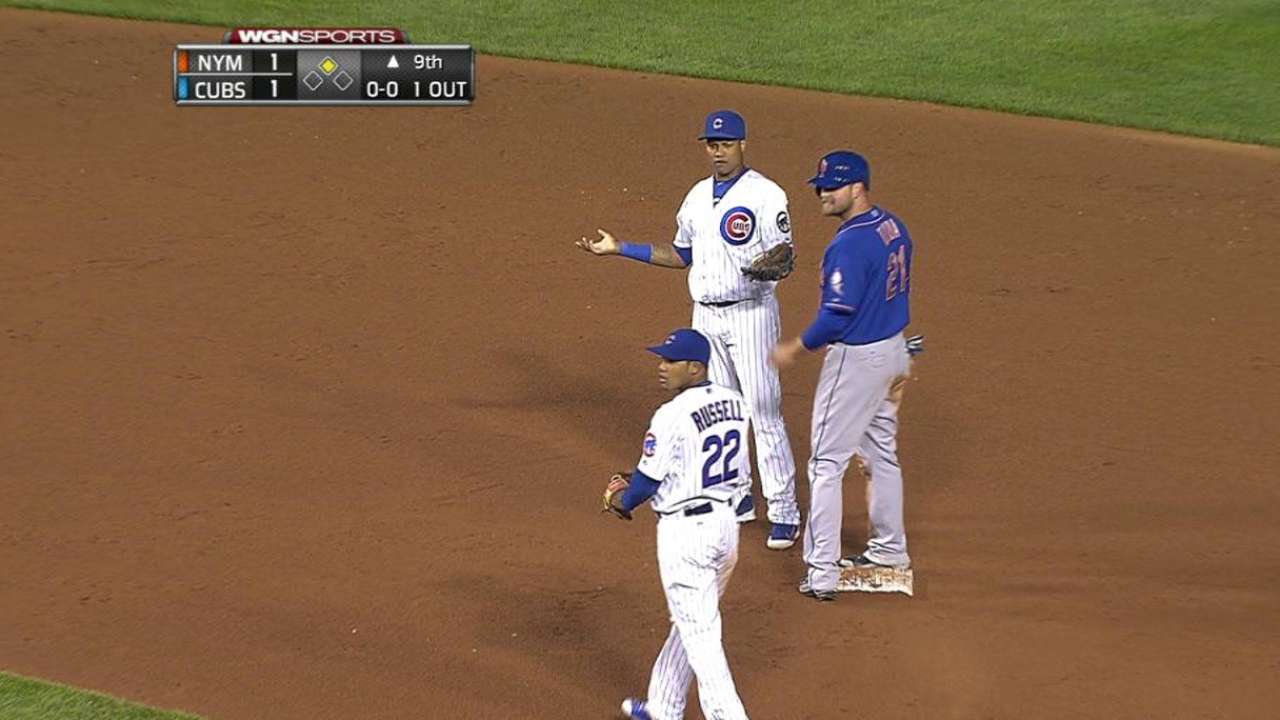 PHOENIX -- Cubs catcher Miguel Montero got to sleep in his own bed Thursday night for the first time since Spring Training, but the former D-back found himself in unfamiliar surroundings in the visitors' clubhouse at Chase Field.
Montero was signed by the D-backs as a non-drafted free agent in 2001 and spent parts of eight seasons with Arizona before being dealt to the Cubs in December for a pair of Minor League pitchers.
"It definitely feels different walking in," Montero said.
Montero did spend a brief amount of time in the visitors' clubhouse when the Cubs played a pair of exhibition games at Chase Field just prior to Opening Day. He only had one pinch-hit at-bat in those games.
A fan favorite during his time in Arizona, Montero realized it was probably time for a change of scenery.
"It was time for me to get a fresh start somewhere else," Montero said. "That being said it's not that I wanted to go anywhere, because the Diamondbacks always treated me right and I loved the time being with the Diamondbacks organization. Looking back I think it was the best thing that could have happened for me at this time."
Montero entered Friday's game with a slash line of .286/.462/.402 and after a few years of growing pains, the Cubs are now contenders in the National League Central.
"We've been playing really good so far," Montero said. "It's a pretty good team, a lot of young talent here and not just young talent, but some really good young talent. Hopefully we continue and hopefully we go a long way."
Montero showed his humor when he was asked if he thought he would get a good ovation from the crowd.
"I believe so, yeah," he said before breaking into a smile. "Maybe they'll boo if I hit a homer."
Steve Gilbert is a reporter for MLB.com. Read his blog, Inside the D-backs, and follow him on Twitter @SteveGilbertMLB. This story was not subject to the approval of Major League Baseball or its clubs.