Ichiro moves past Babe on all-time hits list
Single to left marks No. 2,874 in Marlins left fielder's storied career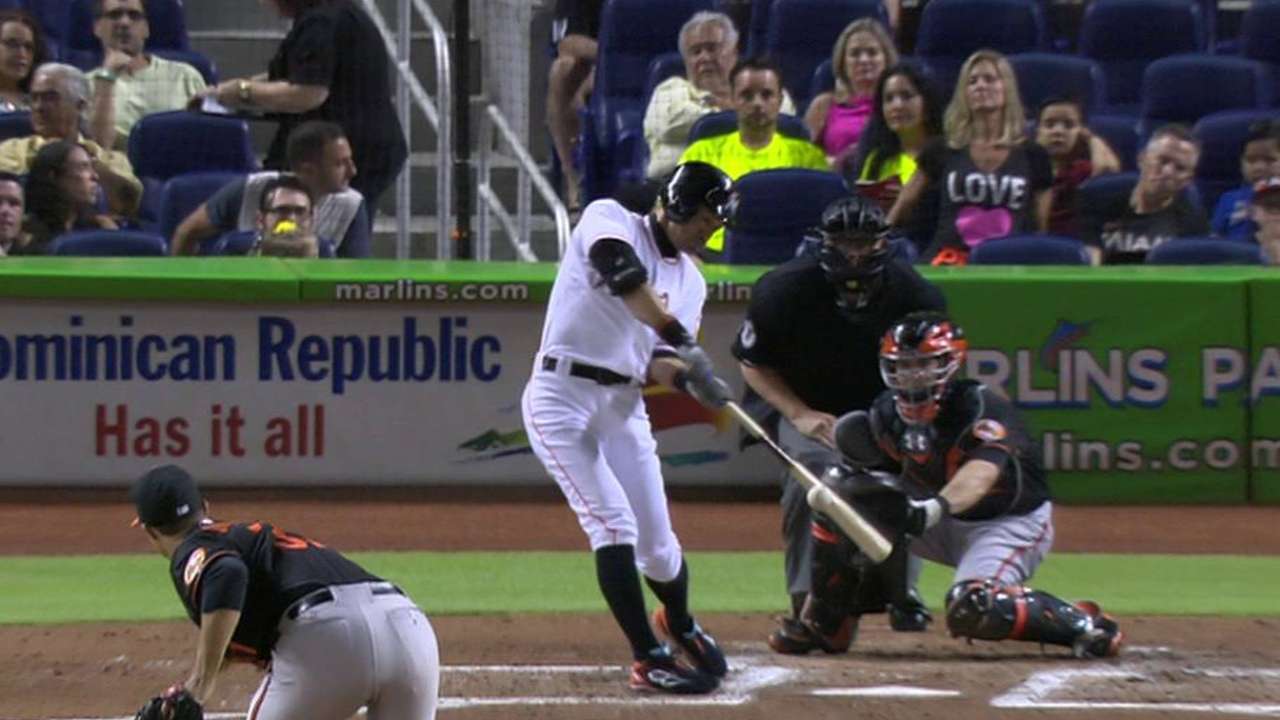 MIAMI -- For Ichiro Suzuki, passing Babe Ruth on the all-time hits list isn't a milestone of which he is boastful.
"Of course I'm happy, but Babe Ruth is one of the big names in history," said the 41-year-old veteran. "This would be a different story if I tied Babe Ruth in home runs."
Suzuki passed The Babe in his first at-bat in Friday's 8-5 loss to the Orioles with a single to left field. It was hit No. 2,874 of his career, and it placed him 38th on the list since 1900.
Suzuki added a single in the ninth inning, putting him one hit shy of Hall of Famer Mel Ott, who has 2,876. But the Marlins outfielder insists that numbers aren't the focus of his game.
"The most important thing for me is to improve my skills," Suzuki said. "I want to be able to get many hits in different ways. In doing that, the hits have come and added up to what it is now."
Glenn Sattell is a contributor to MLB.com. This story was not subject to the approval of Major League Baseball or its clubs.