Konerko embraces passion for hockey in retirement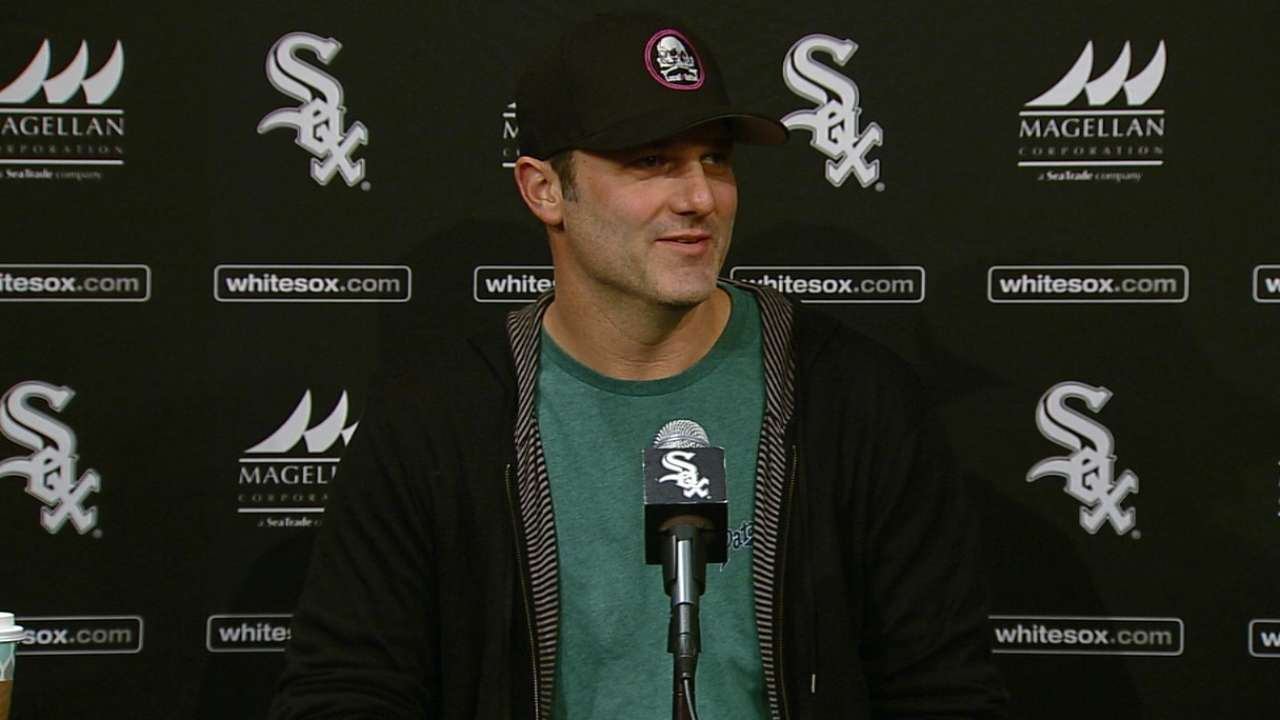 CHICAGO -- When the Blackhawks take the ice Saturday night for Game 4 of the Western Conference Finals against the Anaheim Ducks, Paul Konerko and his wife, Jennifer, will be present at the United Center.
Konerko possibly could have been on that ice as a player at some point in the past decade if not for a decision to stick with baseball when his family moved from Rhode Island to Arizona. Based on his jersey No. 14 being retired by the White Sox Saturday afternoon, Konerko appears to have made the correct call.
But retirement affords Konerko the free time to tackle passions other than baseball, which has pushed him quite frequently to the local ice rinks in Arizona. Konerko also played during a week-long Wayne Gretzky fantasy camp in Las Vegas back in March that had him on the ice three or four hours per day, for three days in a row.
"I played probably from about November, December to March a ton," said Konerko during his press conference Friday at the U.S. Cellular Field Conference and Learning Center. "I was a fantasy camper which was an awesome thing.
"It was tough. I was skating a lot leading up to that in March. I was playing two to three times a week, tough games. And really laying it out there, which is nice because you don't have to worry about getting hurt or anything. It's just fun.
"Since then, I've wound it down a little bit," Konerko said. "I get out once or twice a week. This week I didn't get out at all. Last week I think I got out once because I'm also trying to golf a little bit too. But I have fun with it. It's a good way to keep in shape without knowing you're keeping in shape."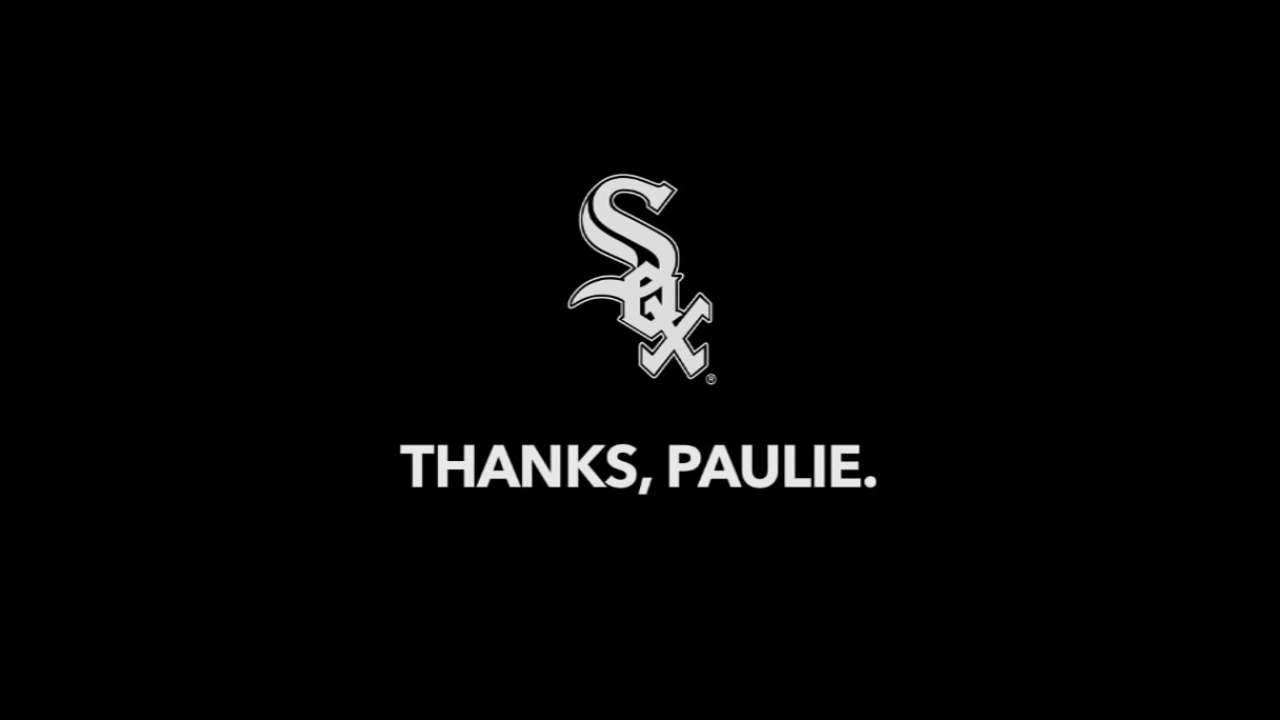 Konerko skated at times in the offseason with Mike Gellinger, his former assistant hitting coach under Greg Walker and current manager of the White Sox Arizona Rookie League team. The one-time White Sox captain always was good for NHL Playoffs analysis and even joked when Ozzie Guillen named him captain that he wouldn't be wearing a C on his jersey and certainly wouldn't have to discuss icing or off-sides calls with the umpires like a hockey captain.
As for the Gretzky Fantasy Camp, Konerko had the chance to play one game with the Great One on his side and was on the same team with former Blackhawks right winger Eric Daze. Konerko hasn't watched much baseball since his retirement, aside from a few White Sox games.
NHL playoffs are a different story.
"Until the hockey playoffs are over, it's taking a back seat to that," said a smiling Konerko of baseball vs. hockey. "Now that the rounds are going down, there's less games, but early on, the first couple rounds of the hockey, I had to pick my battles and it was going to be hockey that I was going to watch."
"He definitely hits the puck really hard I bet," said White Sox pitcher Chris Sale of his friend and former teammate. "I know he grew up loving hockey too. Now that he's retired, he can do that."
Scott Merkin is a reporter for MLB.com. Read his blog, Merk's Works, follow him on Twitter @scottmerkin and listen to his podcast. This story was not subject to the approval of Major League Baseball or its clubs.