Holliday extends on-base streak in I-70 loss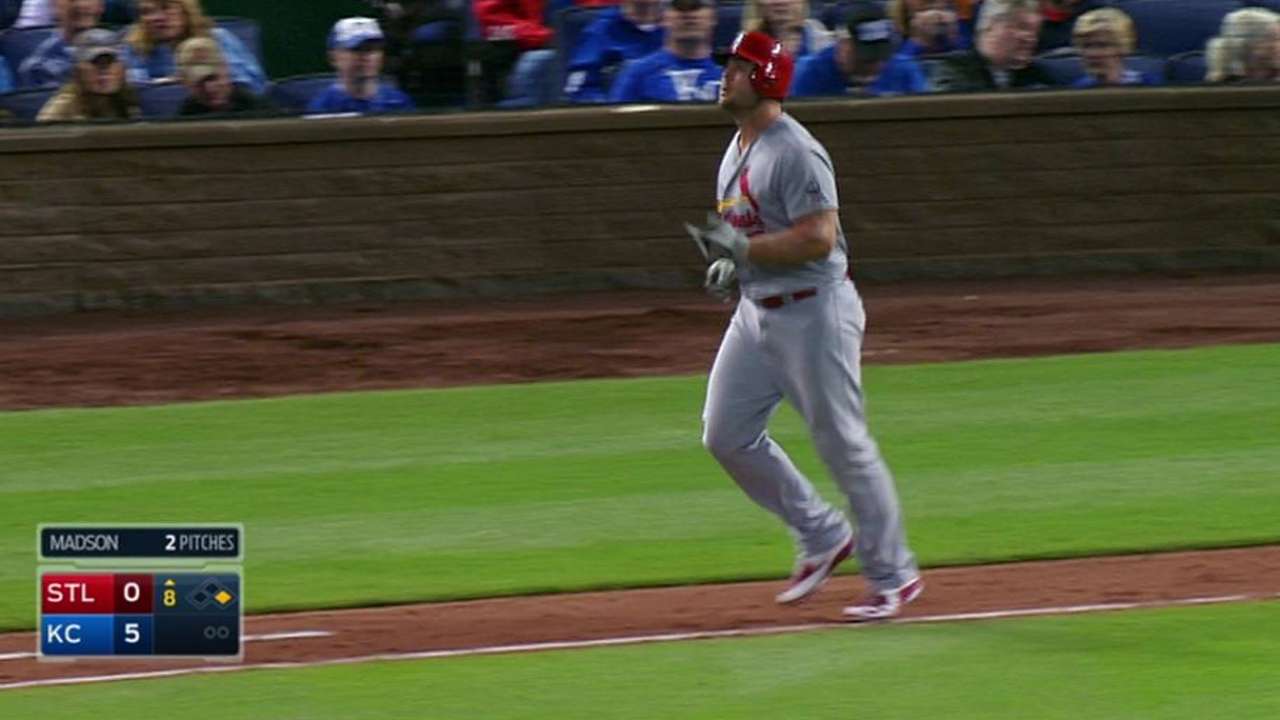 KANSAS CITY -- Cardinals manager Mike Matheny is managing Matt Holliday for the long haul, and that's why Holliday served as the designated hitter in Friday night's 5-0 loss to the Royals.
Holliday went 0-for-4, but he did manage to keep his on-base streak going. He was hit by a Ryan Madson pitch in the eighth inning and has now reached base in 39 consecutive games. Albert Pujols set the club record with 42 in 2008.
After getting a full day off on Thursday in New York, Holliday needed only to swing the bat and not patrol the spacious Kauffman Stadium outfield for the I-70 Series opener. Matheny had Randal Grichuk taking Holliday's usual spot in left with Peter Bourjos in center and Jason Heyward in right.
"This is a guy who has really done a nice job pushing for us," Matheny said of Holliday before the game. "To be able to give him one complete day off and then a second day where he is just DH, I think, is a benefit."
The big outfield at Kauffman Stadium also played a part in Matheny's decision.
"I sure do like having the ability to put some of the speed we have out there," Matheny said. "I like what Bourjos, Grichuk and Heyward can bring. That's a pretty good defensive outfield."
Robert Falkoff is a contributor to MLB.com. This story was not subject to the approval of Major League Baseball or its clubs.