Rusney arrival doesn't limit Victorino to bench
Farrell to use both players as part of outfield rotation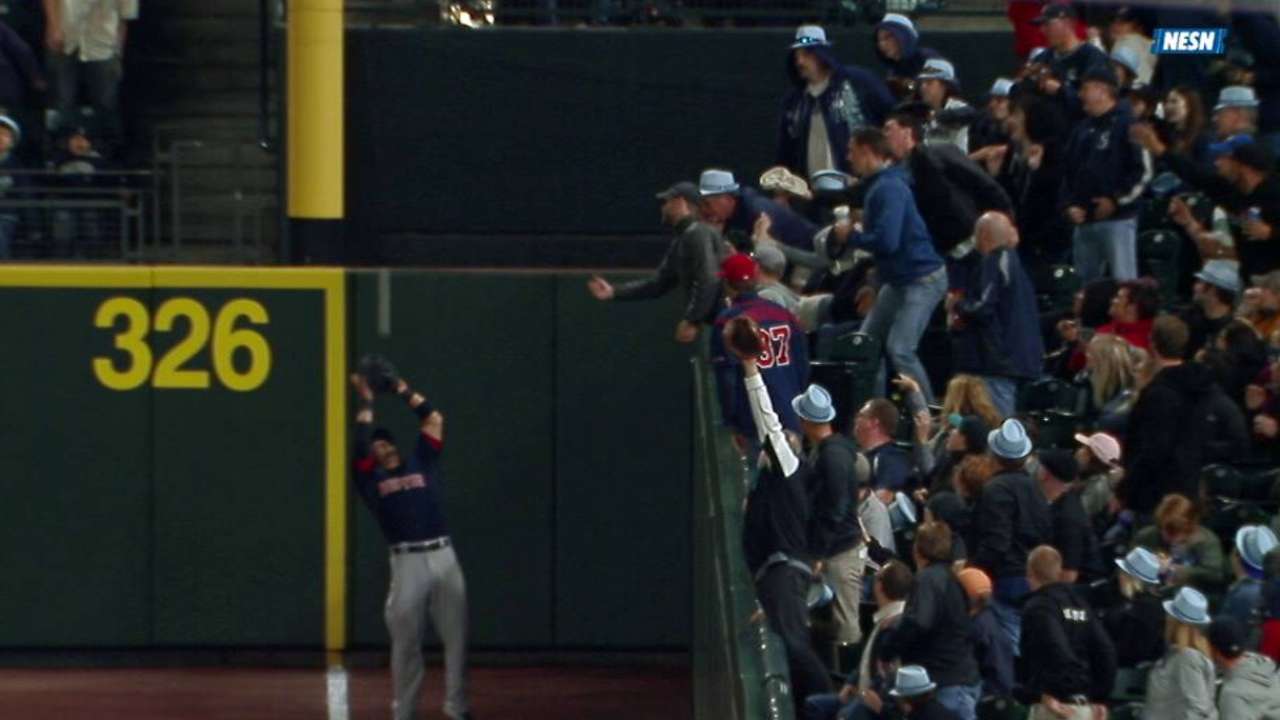 BOSTON -- Though Rusney Castillo has arrived at Fenway Park, Red Sox general manager Ben Cherington and manager John Farrell both said that the move does not signal that the club has lost faith in Shane Victorino.
Once Victorino returns from a minor left calf injury, he will likely still start against most left-handers.
To make sure Victorino stays involved, Farrell will rotate Castillo between center and right.
"Yeah, there's a scenario that I've already sat and met with Vic prior to the calf injury that with Rusney's arrival, there was going to be a rotation with Rusney between both right field and center field," said Farrell. "That wasn't gonna put Vic on the bench by any means. When Vic is fully capable, that will take place, that rotation."
Victorino is in the final season of his three-year contract with the Red Sox. Before the calf injury, Victorino had started to get into a good rhythm at the plate and made a sensational catch and throw in Seattle last week.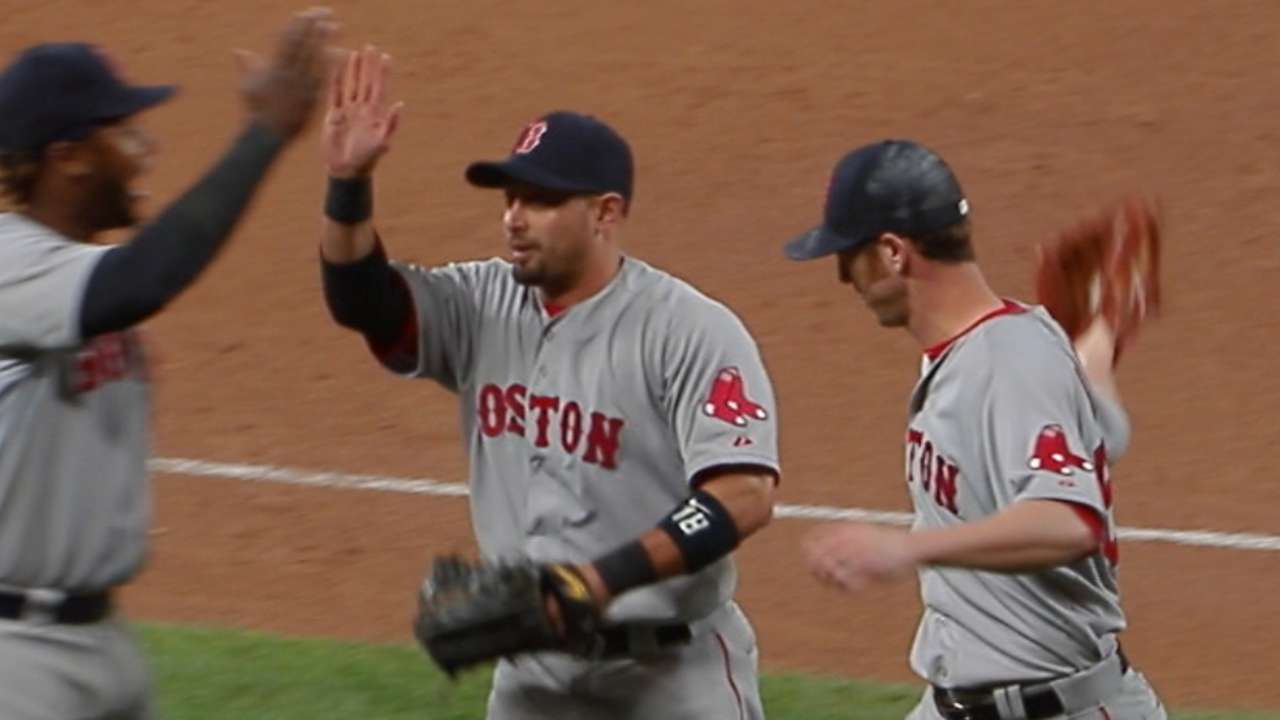 "Shane knows at this point that his career is evolving, and he can still play really well in a certain role and he's been doing that for the last week or 10 days," said Cherington. "If we can create that role and create some insulation around it, that helps him help the team, so that's what we're trying to do. It's easier to do when you have other options that John can go to when he needs to or when he wants to."
Ian Browne is a reporter for MLB.com. Read his blog, Brownie Points, and follow him on Twitter @IanMBrowne. This story was not subject to the approval of Major League Baseball or its clubs.