Versatile Wilson relishing time in Tigers' bullpen
Righty earns first win with Detroit in opener vs. Astros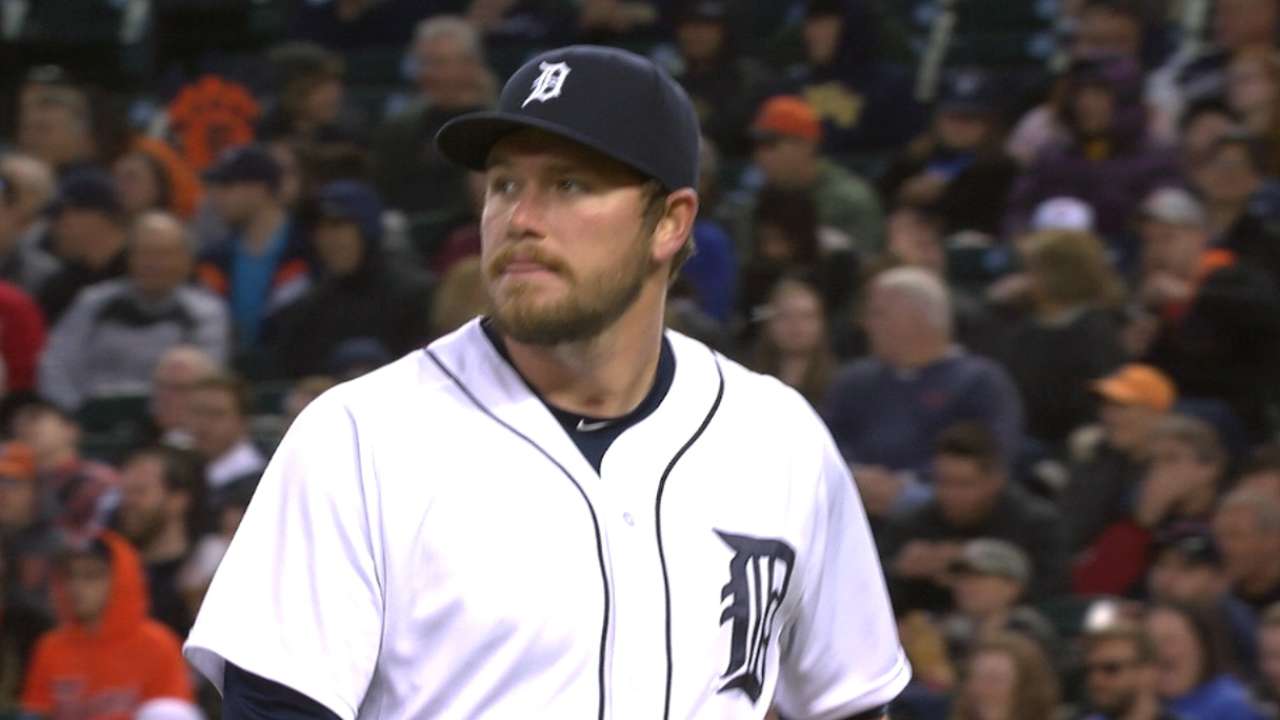 DETROIT -- Alex Wilson's time as a Tiger began with relative anonymity.
Part of a deal with the Red Sox that brought Yoenis Cespedes to Detroit last December, Wilson didn't crack the Opening Day roster. But the right-hander was recalled from Triple-A Toledo by the Tigers on April 22, and, since surrendering runs in two of his first three appearances, has been a reliable addition to the bullpen.
Better yet for Detroit, Wilson is versatile. He's available for anything from getting a single righty out to tossing several innings of extended relief. Wilson demonstrated as much Thursday, pitching two scoreless frames until the Tigers secured a walk-off 6-5 victory in the 11th inning against the Astros at Comerica Park.
"Mentally, he's more comfortable," manager Brad Ausmus said. "There's always that little bit of angst when you come to a new team and you pitch at the big league level for the first time. He gave up that home run in his first outing, but since then, he's settled in nicely."
Thursday marked Wilson's first win as a Tiger, and it was indicative of his sustained success. He hasn't allowed a run in his last seven appearances, spanning 12 2/3 innings, and has become one of the biggest surprises of a better-than-expected bullpen. Against the Astros, he retired the first five batters he faced, then stranded Colby Rasmus at second base following a two-out ground-rule double in the 11th.
The performance -- which would have continued into the 12th inning were it not for James McCann's game-winning home run -- lowered Wilson's ERA to 1.50, and Detroit bullpen's ERA to 2.79.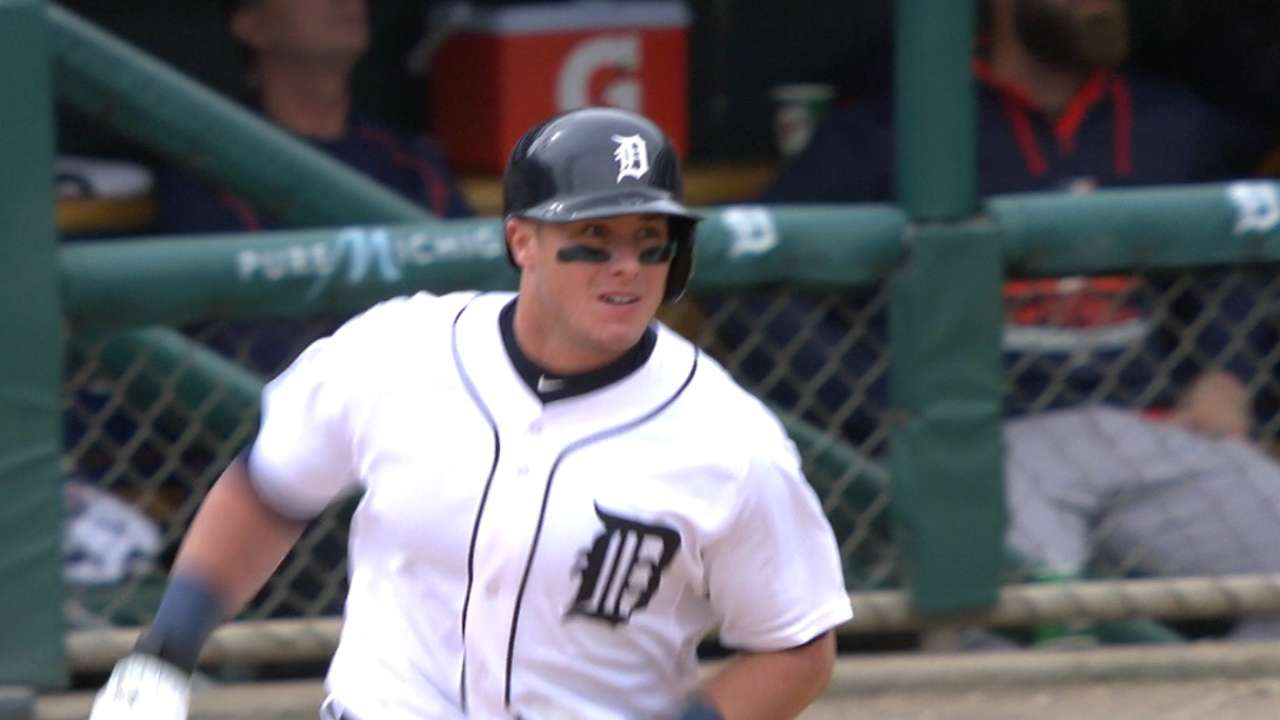 "We can use him almost anywhere," Ausmus said. "I'm not afraid to put him in a tight situation late if I need to get a couple outs against righties."
As the Tigers await the return of right-handed reliever Bruce Rondon (bicipital tendinitis), who would likely replace a righty in the bullpen, Wilson is relishing the opportunity to make a name for himself.
"I think all good teams have surprises," Wilson said, "and if each guy can step up and contribute in your own way, that's what's going to make us better in the long run. I mean, those big-name guys are always going to be there. It's the guys that kind of go under the radar a lot of the time that are tying the ballgame together. Some guys get that fifth or sixth inning, get you to the back end of the bullpen."
Alejandro Zúñiga is an associate reporter for MLB.com. Follow him on Twitter @ByAZuniga. This story was not subject to the approval of Major League Baseball or its clubs.