Machado stars for O's in Miami homecoming
Third baseman returns to hometown for first time to open series with Marlins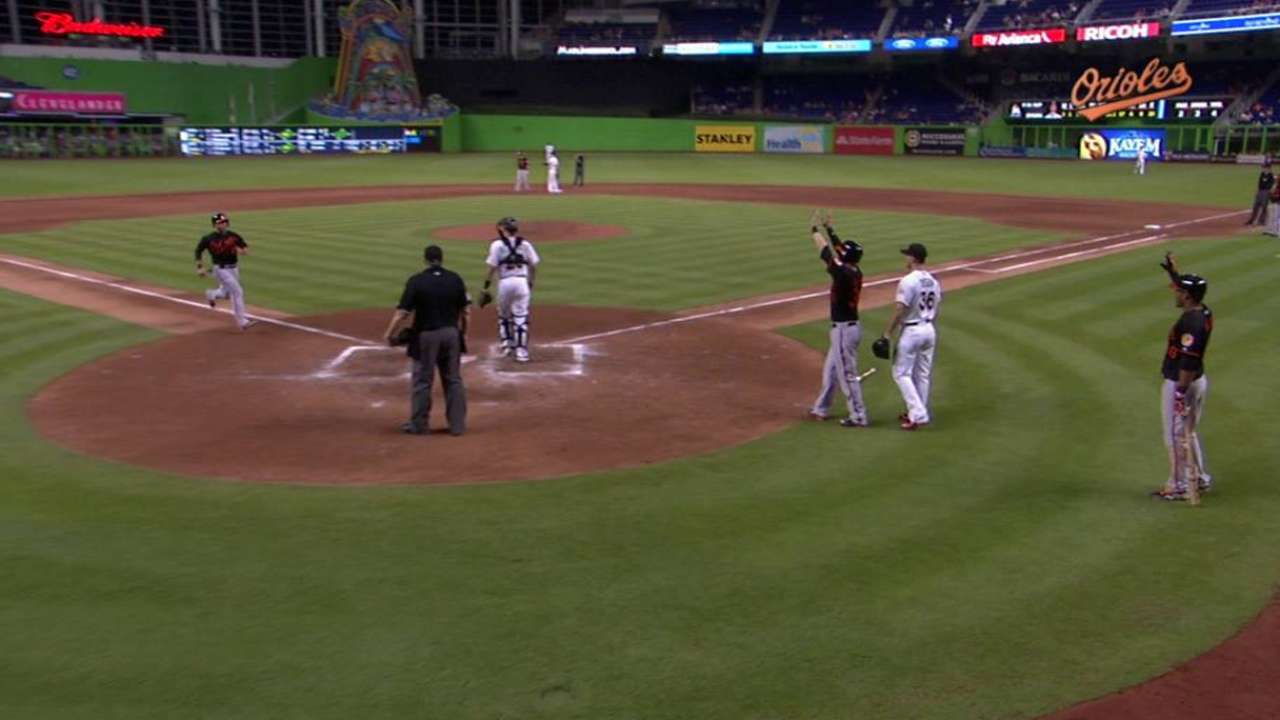 MIAMI -- Coming into Manny Machado's return to his hometown of Miami on Friday night, Orioles manager Buck Showalter knew it would go one of two ways.
"Is it going to be a distraction to him or is he going to [rise to the occasion]?" Showalter said.
It was the latter for the Orioles' 22-year-old third baseman in the O's 8-5 win at Marlins Park.
Machado, a 2010 graduate of Brito Miami Private High School, went 2-for-5 with three RBIs and notched a key eighth-inning two-run double. He also made a spectacular diving stop in the sixth inning to save a couple runs.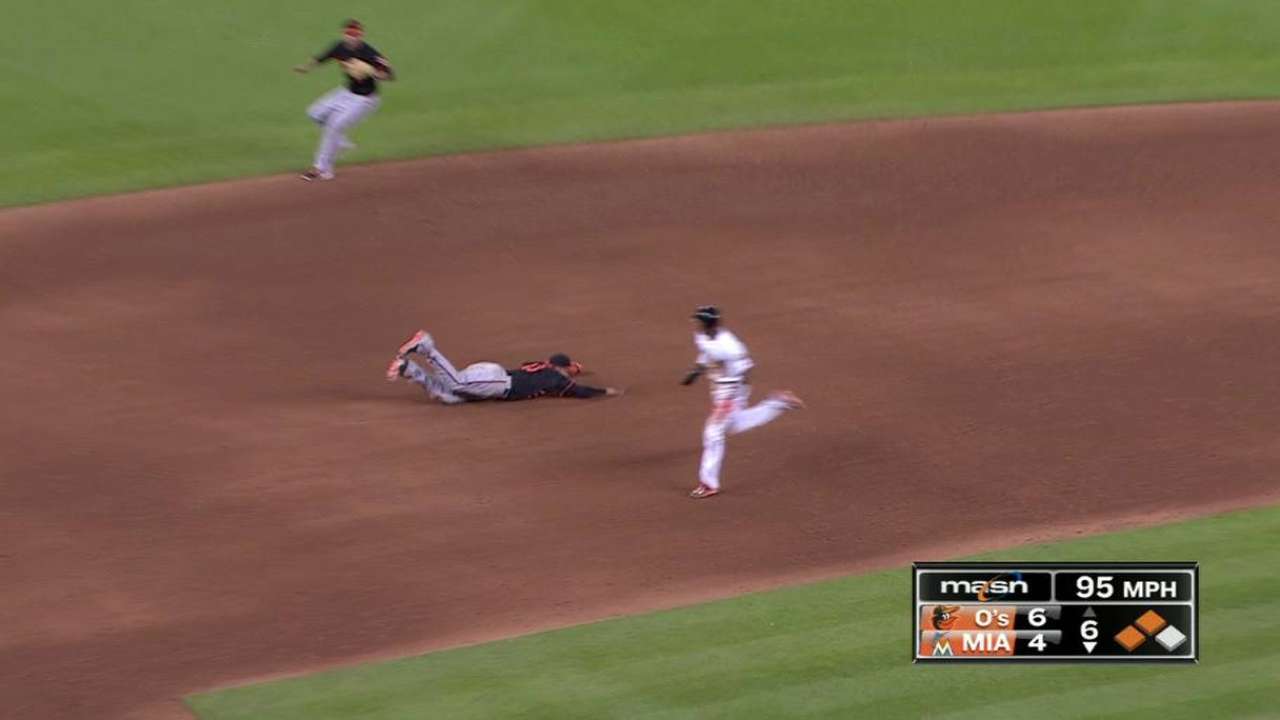 "He always seems to rise to moments like that," Showalter said. "It means a lot for him playing here. He grew up here, basically."
The game marked Machado's first in Miami as a pro. He had a large number of friends and family in the crowd.
"I'm excited my family is going to get to finally watch me play in my hometown," Machado said before the game. "It's exciting to be back home. I've always dreamed of this moment to come play here in [the] Marlins' stadium, and the day's here. So I'm just going to try to soak it all in."
Prior to being selected with the third pick in the 2010 First-Year Player Draft out of high school, Machado was a Marlins fan throughout his childhood. He said he attended many games, and he was even at the Oct. 4, 2003, postseason game that clinched a series win against the Giants.
However, it's safe to say he didn't mind hanging a loss on his former team on Friday.
"As a kid, you dream about playing in your home state -- your home field," Machado also said prior to the game. "So I'm just going to try to take it all in and enjoy it."
Steve Wilaj is an associate reporter for MLB.com. This story was not subject to the approval of Major League Baseball or its clubs.