What to watch for in today's games
Plethora of stellar pitching matchups across Major League Baseball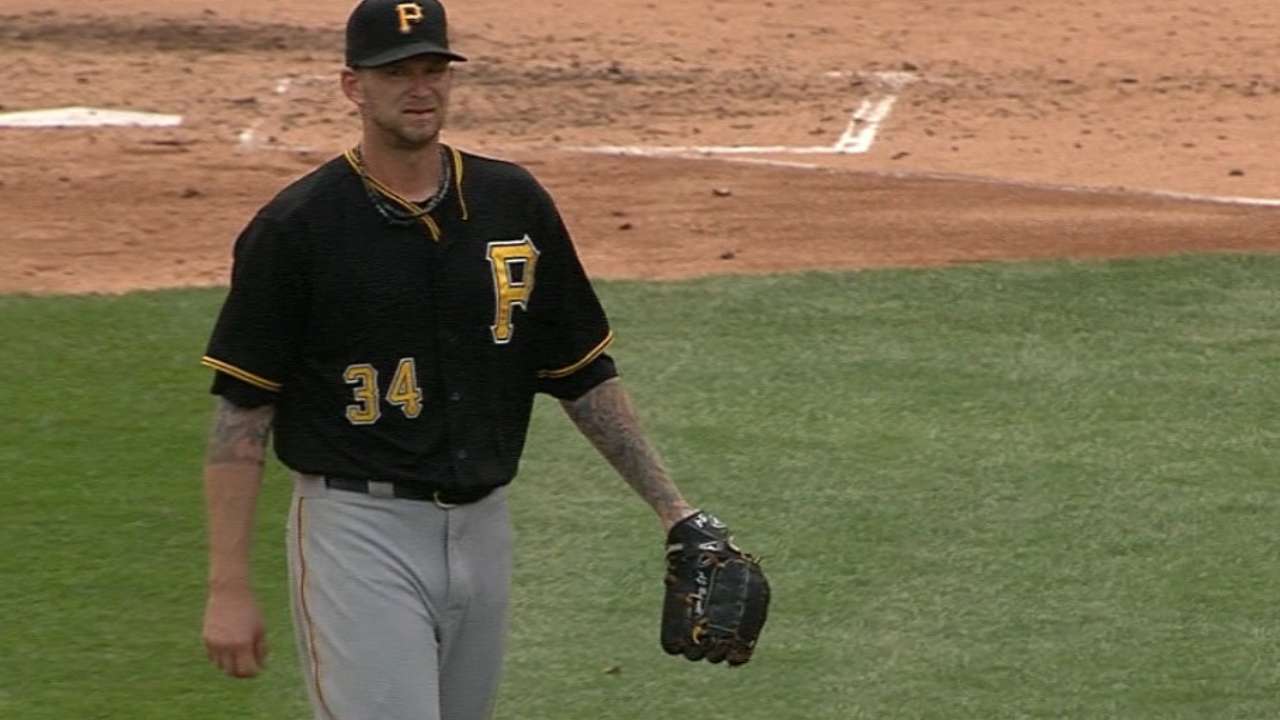 A full slate of games -- and then some -- is on tap today across Major League Baseball, and there's no doubt pitching should rule the day.
Top starters clash in Pittsburgh and Washington, Indians right-hander Corey Kluber looks to continue his ridiculous strikeout pace and Braves righty Shelby Miller goes for his third "Maddux" in four games.
Here are six games to watch:
Duel along the Allegheny: NYM @ PIT, 4:05 p.m. ET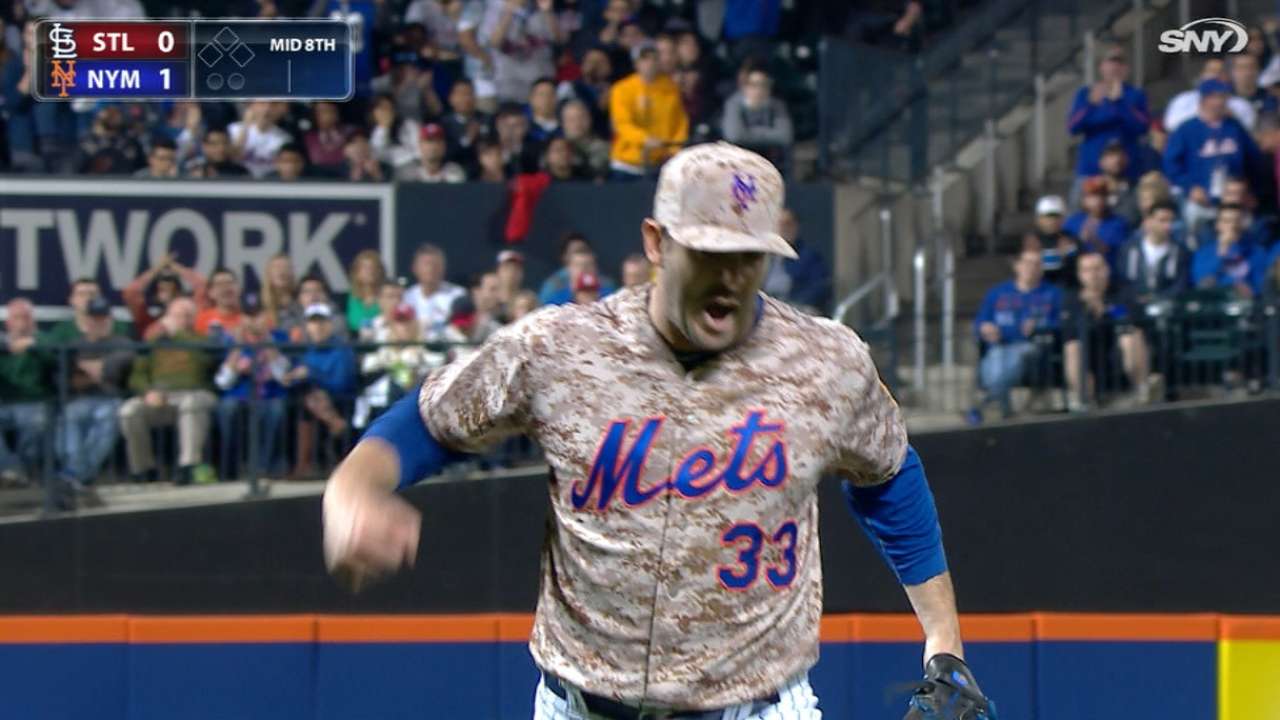 This one will be a doozy. Pirates right-hander A.J. Burnett (1.38 ERA) ranks second in the Majors in ERA, while Mets righty Matt Harvey (1.98 ERA) ranks ninth.
Burnett comes into Saturday's start a winner in three straight, working seven innings in each of those starts and has yet to allow more than two runs through eight starts this season.
Harvey also is on a roll. The righty has tossed scoreless outings and fanned nine in each of his last two starts, but he hasn't factored in either decision.
Hamels, Strasburg face off: PHI @ WSH, 4:05 p.m.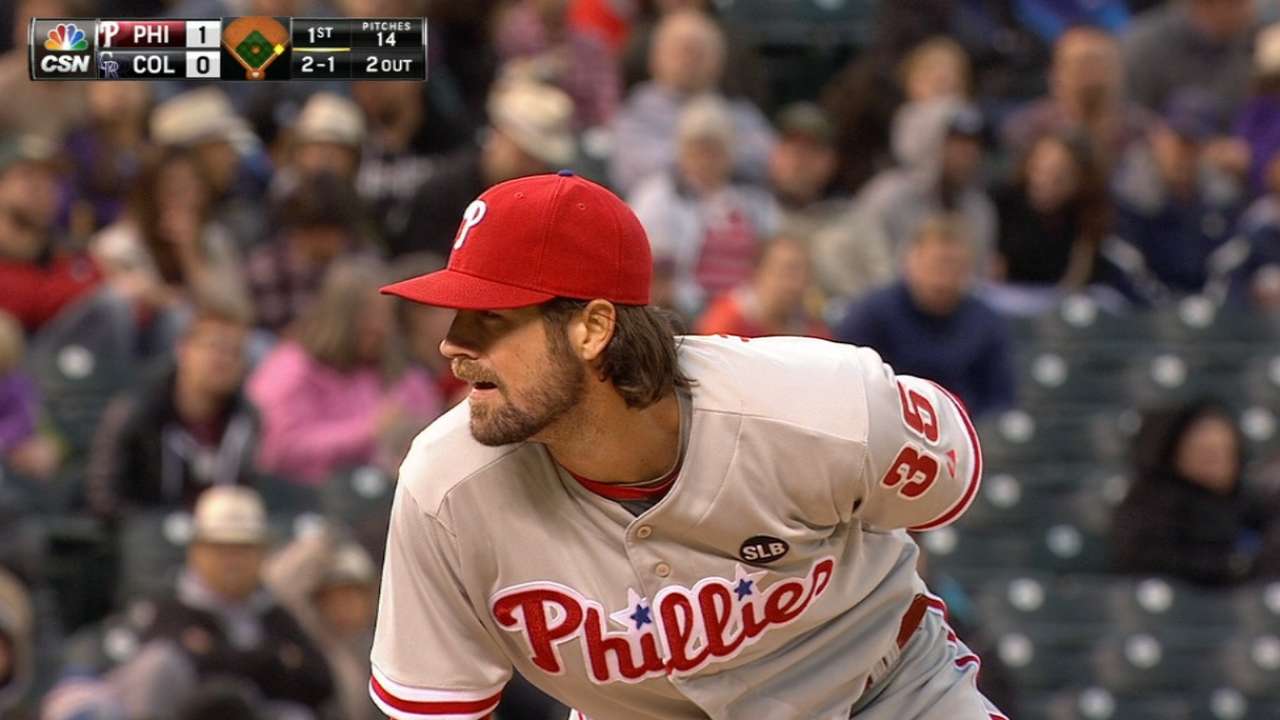 Philadelphia's Cole Hamels got off to a rocky start, allowing at least four runs in two of his first three outings. He's only had one hiccup since, entering Saturday 4-1 with a 2.45 ERA in his last six starts.
While Hamels appears to have found his groove, Nationals righty Stephen Strasburg is still searching for his. Strasburg has lasted less than five innings in two of his last four starts, sporting a 7.56 ERA in that span.
Strasburg's best outing this year came against the Phillies on April 19, when he spun 7 1/3 innings of one-run ball.
How many K's for Klubot? CIN @ CLE, 4:10 p.m.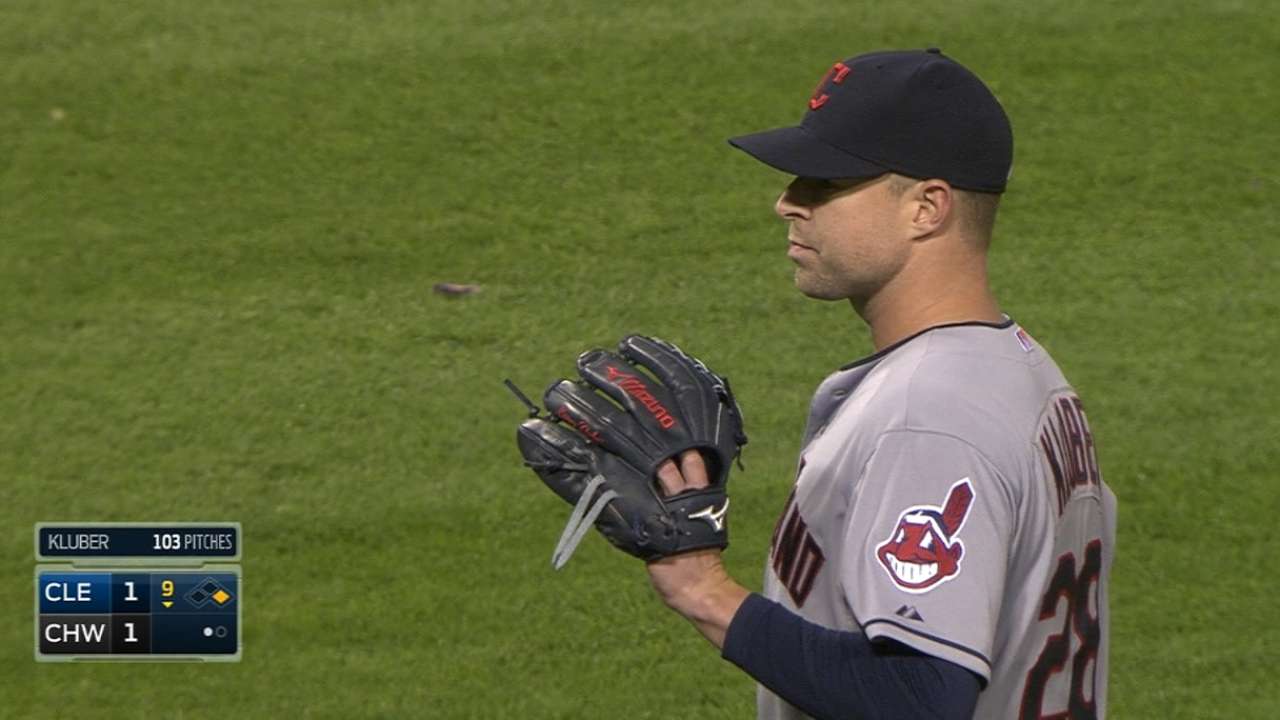 All Kluber did to follow up his 18-strikeout performance on May 13 against the Cardinals was fan seven of the first nine White Sox he faced Monday, finishing with 12 strikeouts in a complete-game no-decision.
That's 30 strikeouts over the last 17 innings for Kluber, who leads the Majors with 76 punchouts.
Cincinnati ranks in the bottom third of baseball in strikeouts, but the reigning American League Cy Young Award winner has proven he can make anyone with a bat look silly.
Miller toes the rubber: MIL @ ATL, 4:10 p.m.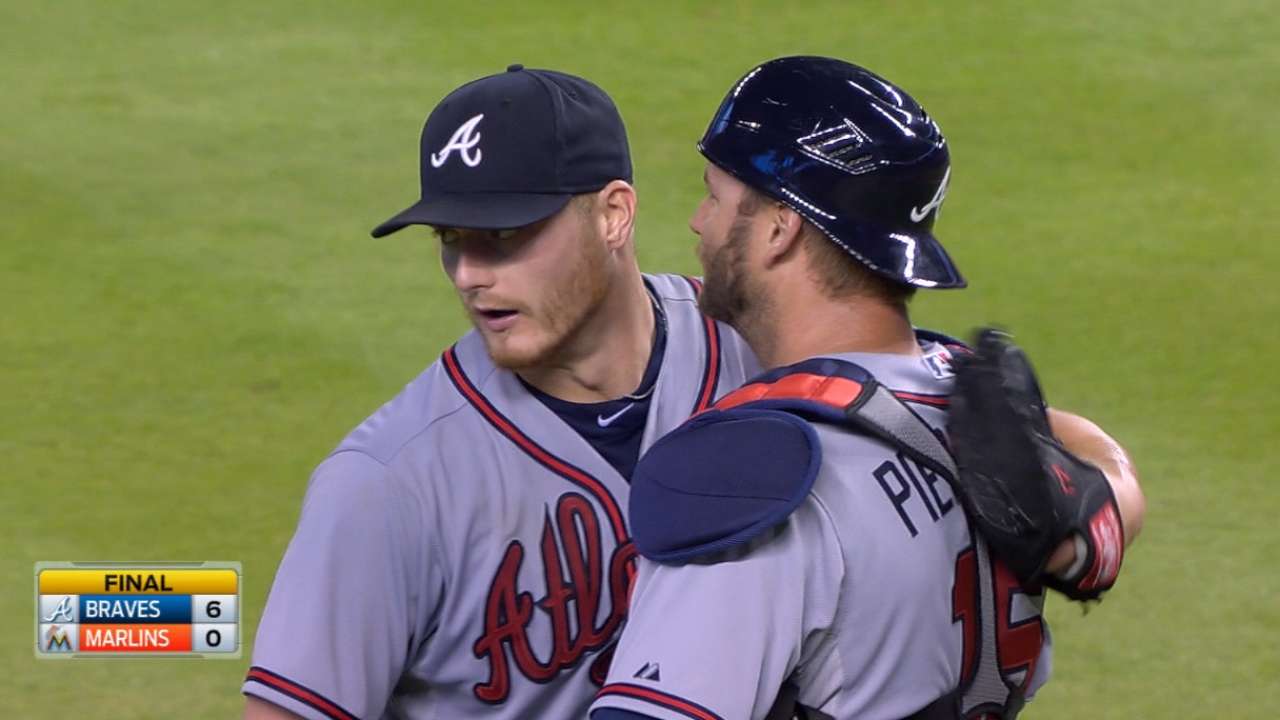 The Braves appear to have found their ace in Miller, who has been reminiscent of a former Braves ace who's now enshrined in Cooperstown. Miller has produced a "Maddux" -- a complete game with less than 100 pitches -- in two of his last three starts, the latest coming his last time out against the Marlins, who he held to two hits.
Miller, who spent his entire career in St. Louis before the offseason trade to Atlanta, faces a foe familiar with his work Saturday. The right-hander is 5-0 with a 2.20 ERA in eight career starts against the Brewers.
Doubleheader in Denver: SF @ COL, 4:10 p.m., 9:10 p.m.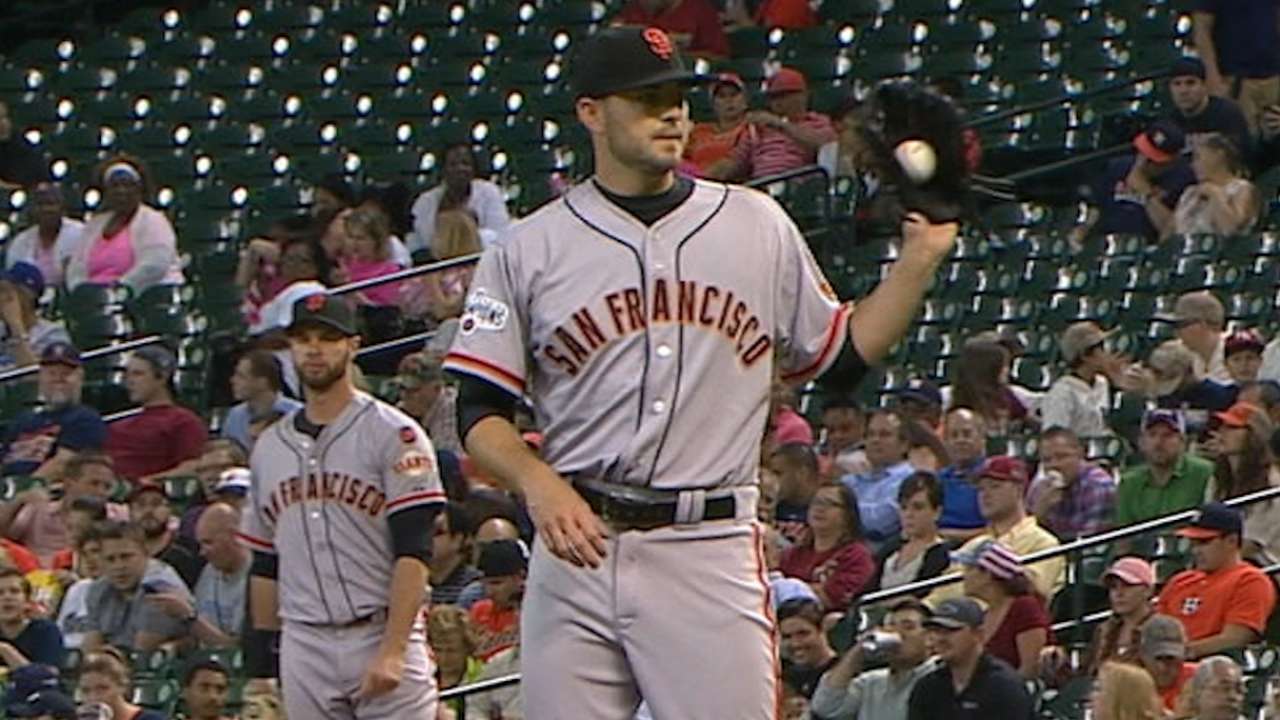 The white-hot Giants and slumping Rockies play a twin bill Saturday at Coors Field. Although the Giants are coming off a sweep of the first-place Dodgers, the last-place Rockies have taken the majority of the games played between the two teams this season.
Giants rookie surprise Chris Heston (3-3, 3.72 ERA) faces Colorado's Jordan Lyles (2-4, 4.53 ERA) in the opener, while Yusmeiro Petit (1-0, 3.27) makes his first start of the season in the nightcap. David Hale will be called up as the 26th man to make his Rockies debut in Game 2.
Cash Kruth is a reporter for MLB.com. Follow him on Twitter at @cashkruth. This story was not subject to the approval of Major League Baseball or its clubs.