Travis disappointed, but understands DL move
Second baseman expects to return on first day eligible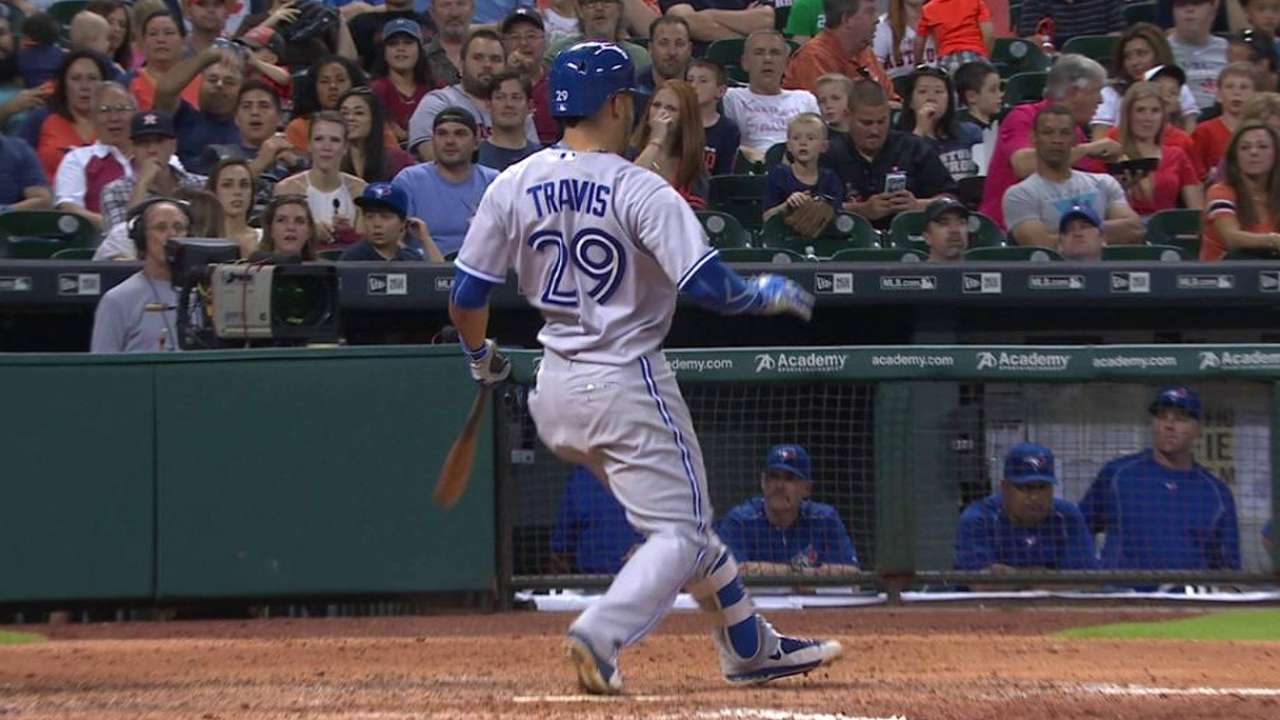 TORONTO -- Devon Travis isn't happy about it, but he understands why he needs to go on the 15-day disabled list.
The Blue Jays placed the their rookie second baseman on the shelf late Thursday night after he missed five straight games because of an injured shoulder sustained in late April. The move is backdated to May 17.
"It's been something we were trying to avoid at all costs," Travis said. "They told me last night and it made sense. I've always been a guy that likes to play through things, and sometimes when it becomes more so an injury than a nick, it's something you got to take care of. And if two weeks of rest will heal that for the rest of the season, then ... it makes a lot of sense."
Travis, who had a cortisone shot in his injured left shoulder, isn't expected to miss any time beyond the allotted 15 days.
The 24-year-old said the past few days have been "dark" but he's relieved that he can return to the lineup in nine days.
"Nine long days," he said.
Blue Jays manager John Gibbons had said earlier Thursday that he didn't expect a DL stint would be necessary for the reigning American League Rookie of the Month, but hours after their series finale against the Angels, something changed.
"We were going a little bit shorthanded. We figured he's getting better, but it's almost a week now, let's bring another body up anyway until [Jose] Reyes comes back," Gibbons said.
The Blue Jays selected the contract of infielder Munenori Kawasaki from Triple-A Buffalo in a corresponding move. By promoting Kawasaki, the Blue Jays are essentially biding time until Reyes returns from his rehab assignment, which is expected to happen Monday. Ryan Goins has been the everyday shortstop in Reyes' absence.
Gibbons said the plan is to have Kawasaki in a platoon with Steve Tolleson at second base. The left-handed-hitting Kawasaki was playing second and batting in the No. 9 spot as the Toronto opened a three-game series against the Mariners on Friday.
Kawasaki is hitting .222 (16-for-72) in 23 games with the Bisons.
Jamie Ross is an associate reporter for MLB.com. This story was not subject to the approval of Major League Baseball or its clubs.