Future of catchers Perez, Hayes undecided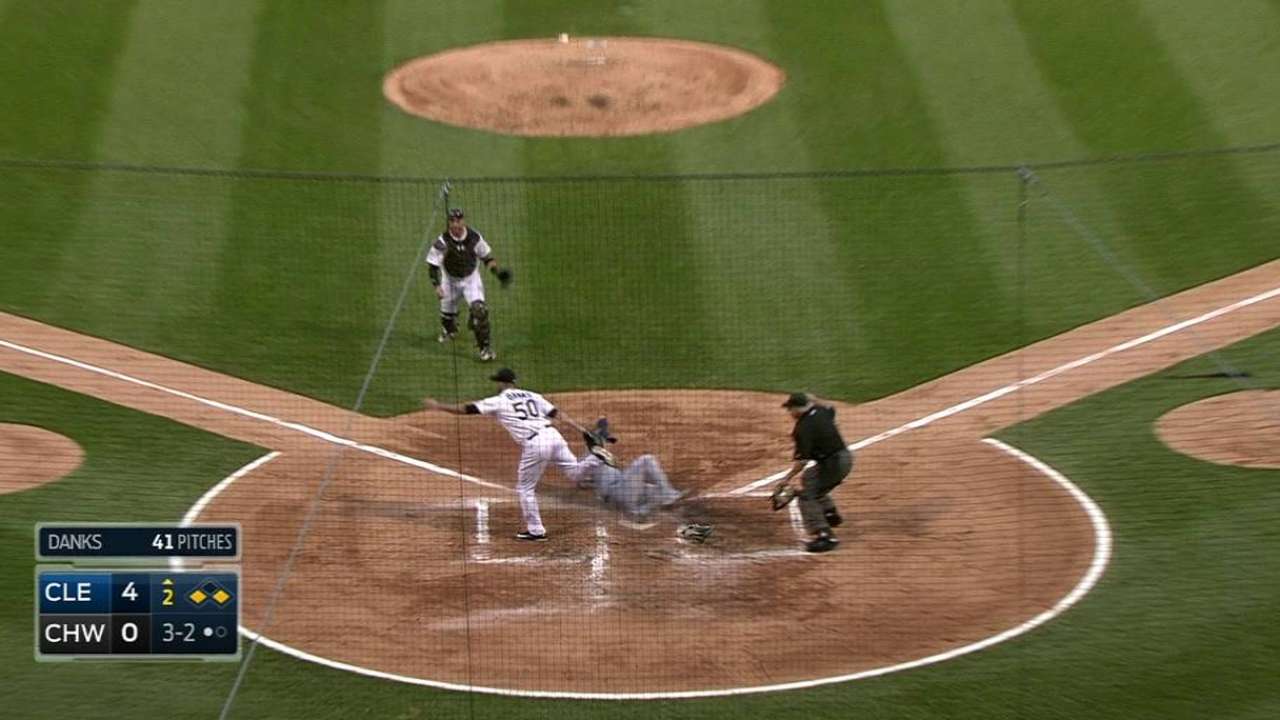 CLEVELAND -- Barring some unforeseen circumstance, the Indians will have their star catcher, Yan Gomes, back in the lineup for Sunday's game against the Reds.
Gomes, working his way back from an MCL sprain in his right knee, caught seven innings for Triple-A Columbus on Wednesday, batted four times as a designated on Thursday, and will catch a full nine innings on Friday. He'll get a day off on Saturday before rejoining the Major League club for Sunday's showdown between Trevor Bauer and Johnny Cueto.
When Gomes returns, the Indians "definitely" won't make him catch on consecutive days, at least for the first week.
That's what is known, with regards to Gomes' status.
What is less known is the status of the backup catcher position, and the futures of the young Roberto Perez and veteran Brett Hayes.
"I don't know that we need to make moves before we make moves, but I also want to include Hayes in there," Indians manager Terry Francona said, when asked about the maturation of Perez. "I think there's a different skillset, but you have more of a veteran presence [with Hayes].
"We've all seen Roberto's skills, as far as catching and throwing and things like that, that are hard to duplicate, but I think this has been a really good learning experience for Perez."
Perez's first stint as an everyday catcher in the Major Leagues has been marked with highs and lows. On the plus side of things, there's the impressive pitch-framing numbers.
There's the elite plate discipline, evidenced by a 17.5 percent walk rate that's a top-five mark in the Majors for batters with at least as many plate appearances as he. There's the pop in his bat, evidenced by the 436-foot blast he hit in Minnesota -- the deepest homer by an Indians hitter this year
On the flip side, there's the contact problem that has led to a sub-.200 batting average, which has rendered his plate discipline more of a necessity than a bonus. There's the areas of his defensive game that have, perhaps, not yet lived up to expectations.
Perez and his pitchers haven't been great at controlling the run game, and there was an obvious learning curve when it came to getting on the same page with his pitchers in terms of calling a game.
But to that last point, there's perhaps been evidence of improved chemistry lately. Indians pitchers have appeared more comfortable with Perez behind the plate lately, and have led the Majors in Wins Above Replacement, according to FanGraphs.com, during the month of May.
This has been a learning experience for Perez. And, no matter what the future holds, that growth, and more specifically, Perez's recognition of that growth, is what has most impressed his skipper.
"At the beginning, things were starting to go kind of fast and I guess maybe I thought his hitting was getting in the way of some of the other things," Francona said. "But he said something interesting that really hit me. He said when Gomes went down, that's when the pitching started to struggle a little bit.
"He said, 'That's never happened to me before. That's my strength.' For a kid that young or that inexperienced to feel the ownership of the staff, I was really impressed."
August Fagerstrom is an associate reporter for MLB.com. This story was not subject to the approval of Major League Baseball or its clubs.