Yunel appreciated as Rendon progresses
Nationals will have luxury of two utility infielders when regular third baseman completes rehab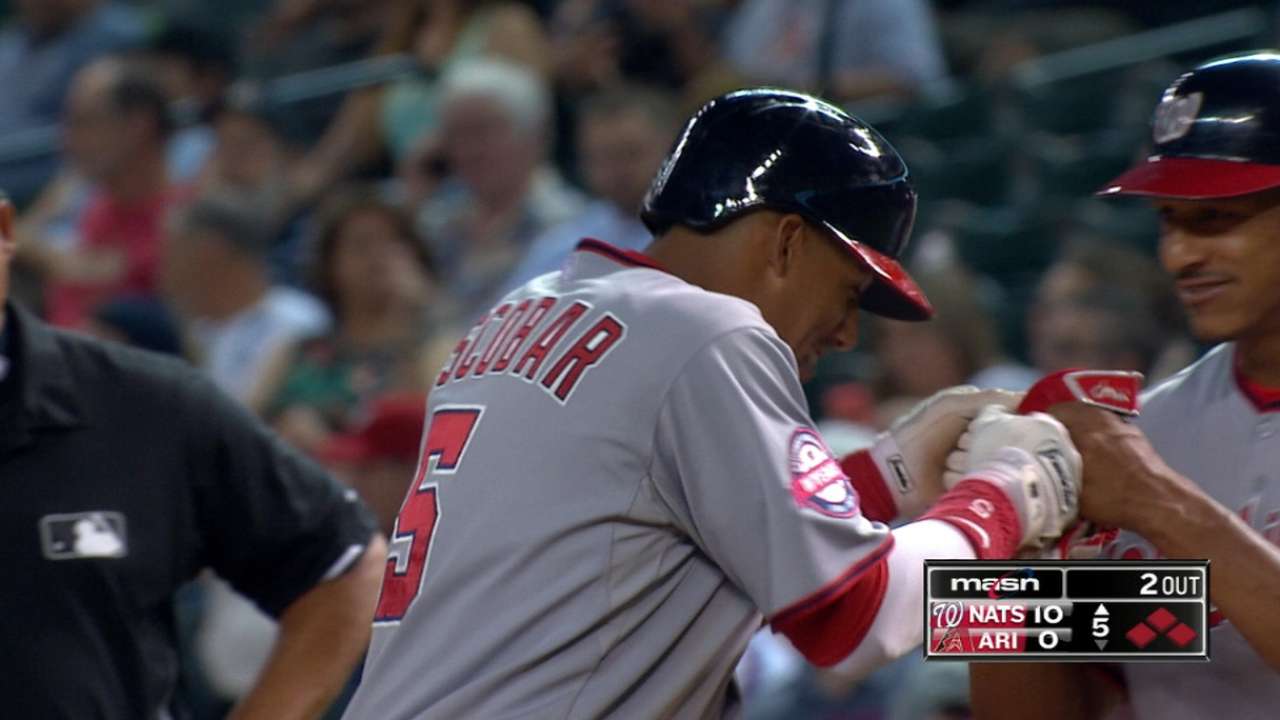 WASHINGTON -- Anthony Rendon's rehabilitation from a strained left oblique progressed Friday, when he increased his defensive pregame work and hit live pitching for the first time.
Rendon, who injured his left oblique while on the disabled list with a sprained knee and has not played this season, took roughly 40 ground balls at second base before the Nationals played the Phillies, manager Matt Williams said. Rendon made throws from second base, worked on pivots and turned double plays.
"He's got to build still," said Williams. "He still has to build. Being shut down for that amount of time, you still have to build it up a little bit. He's in the early stages, certainly, but he's progressing, which is a good sign."
Offensively, Williams said he had a "full load in the cage," working off a hitting tee and facing a live arm.
Easing the loss of Rendon has been Yunel Escobar, who arrived in Washington via trade in January and has played above all expectations.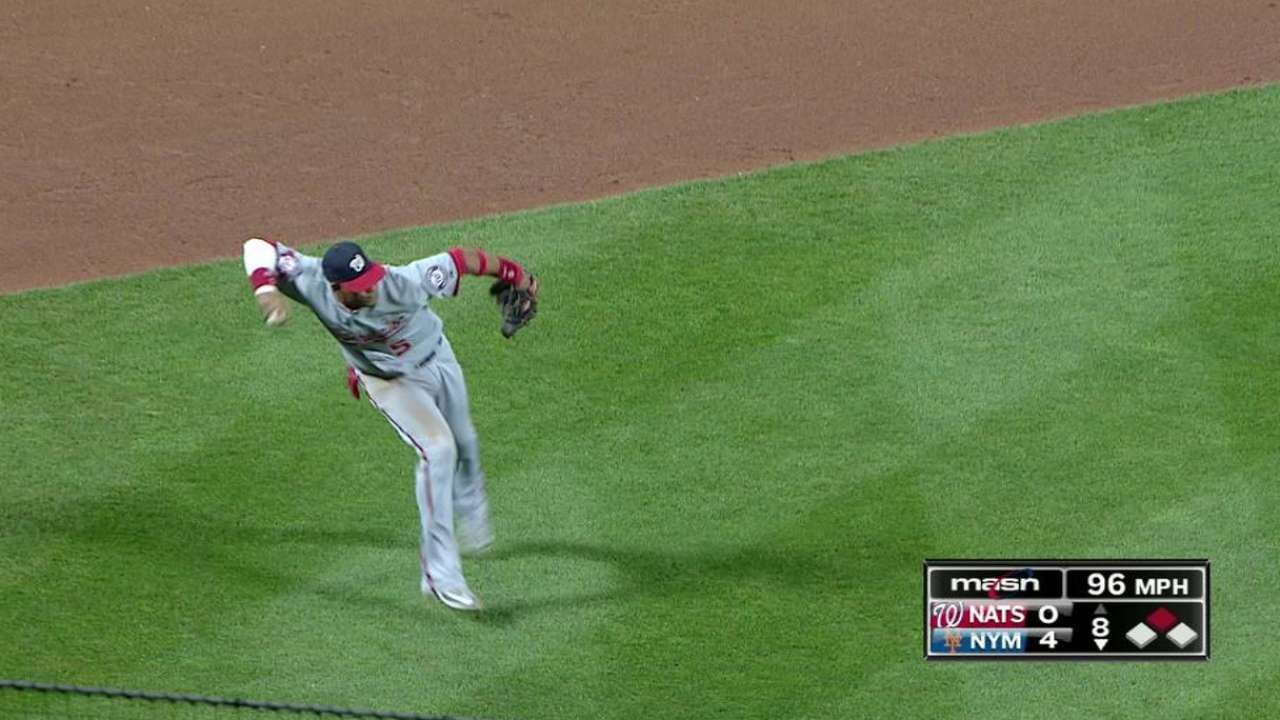 Friday marked Escobar's 38th start this season, all of them at third base, and he has made one error. He has also batted .326 with 14 RBIs and two home runs.
Williams said decisions about defensive lineups following Rendon's return haven't been made yet, because it is still a ways off, but the utility of each is a significant positive.
"The luxury that we do have is that [Escobar] can play second," said Williams. "He can also play short, he can play third, and he's a good player wherever he goes. The mentality of it is such that he doesn't care, and that's the highest compliment I pay to him. He'll go play wherever he's needed.
"Right now, he's playing third. I would imagine that on any given day, Anthony could play third when he comes back. He could also play second, and those determinations haven't been made yet because we don't know exactly when Anthony will be back."
Jacob Emert is an associate reporter for MLB.com. This story was not subject to the approval of Major League Baseball or its clubs.