O's activate Cabrera from DL, option Navarro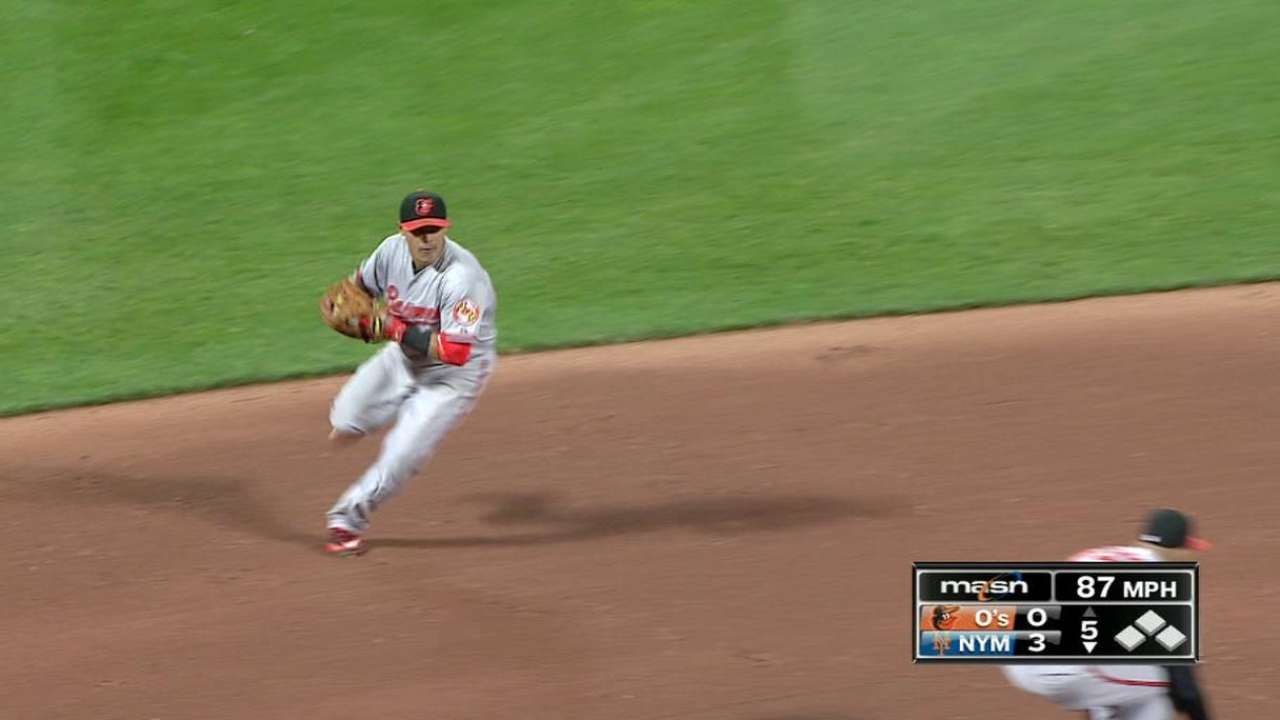 MIAMI -- Prior to Friday's contest in Miami, the Orioles reinstated infielder Everth Cabrera from the 15-day disabled list and optioned infielder Rey Navarro to Triple-A Norfolk.
Cabrera went to the DL on May 7 with a left foot contusion. He recently completed a rehab assignment with Norfolk, which began on May 15, and he said he feels good to go.
"I'm excited and happy to be back with my team," Cabrera said. "I'm here to play baseball and compete every single day."
Cabrera wasn't in Friday's starting lineup. He said he thinks the injury may have come with a silver lining, as he was hitting just .205 in 83 at-bats at the time of the injury.
"It was kind of a good moment that happened," Cabrera said. "Before the 15-day, I was kind of struggling a bit at the plate. And then I took those couple days to just come down a little bit and relax more and see things."
Meanwhile, Navarro hit .276 (8-for-29) in 10 games with Baltimore. The 25-year-old said he hopes to join Norfolk for Sunday's contest.
"I'll just go back down and play hard every day," Navarro said. "I think I opened a lot of eyes here. It's just a matter of time, and I'll keep working hard."
Steve Wilaj is an associate reporter for MLB.com. This story was not subject to the approval of Major League Baseball or its clubs.