Wood skips start due to stomach virus
Veteran left-hander Stults fills in for Braves against Brewers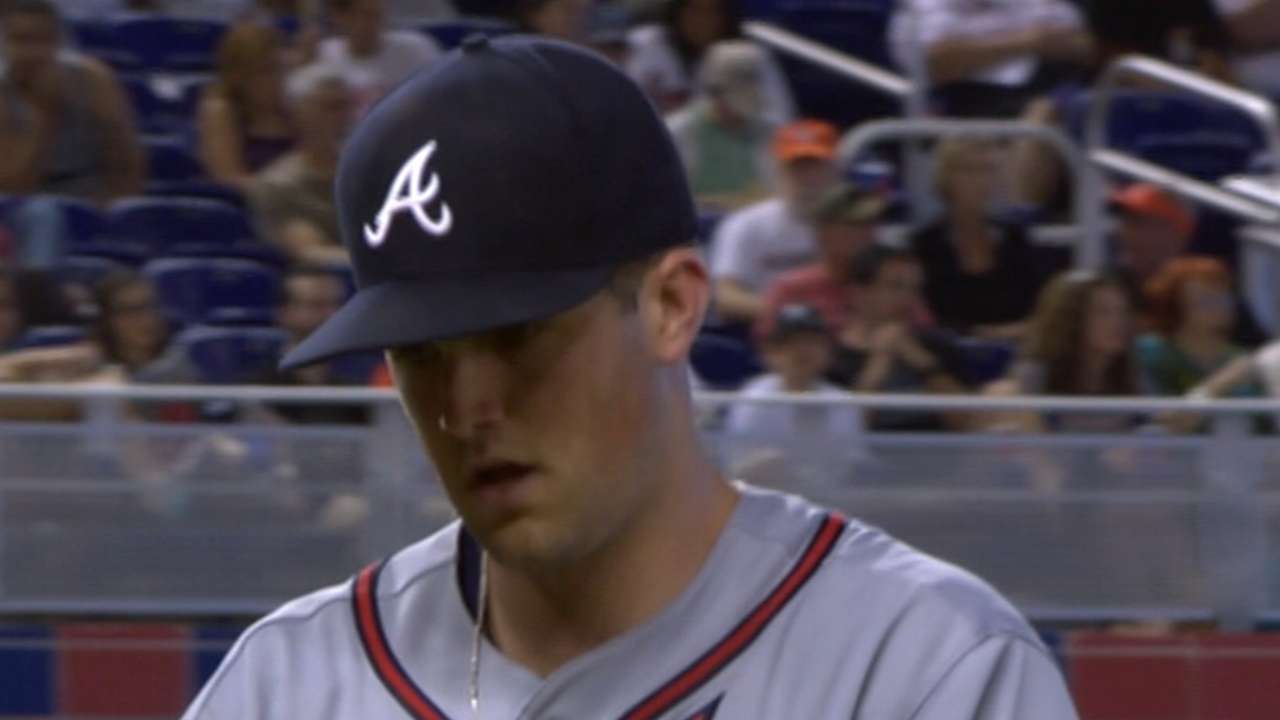 ATLANTA -- Braves left-hander Alex Wood did not make Friday night's scheduled start against the Brewers because of a stomach virus. Eric Stults started in his place.
The Braves announced this change approximately four hours before Friday's scheduled first pitch. Wood had shown some recent improvement on the mound. Since surrendering three first-inning runs to the Nationals on May 9, he had allowed just one run over his past 12 2/3 innings.
Wood showed symptoms on Thursday night, and after seeing a doctor Friday morning, it was clear that he would have to be scratched from the start.
"Luckily for us, we have Stults in the bullpen," Braves manager Fredi Gonzalez said. "I don't know how long we could go with him, but if he could give us four or five innings, I'll jump for joy."
Stults was moved recently to the bullpen after compiling a 5.36 ERA through seven starts. The veteran southpaw has surrendered two home runs in each of his previous three starts.
Mark Bowman is a reporter for MLB.com. This story was not subject to the approval of Major League Baseball or its clubs.