ICYMI: Friars shut out in finale vs. Cubs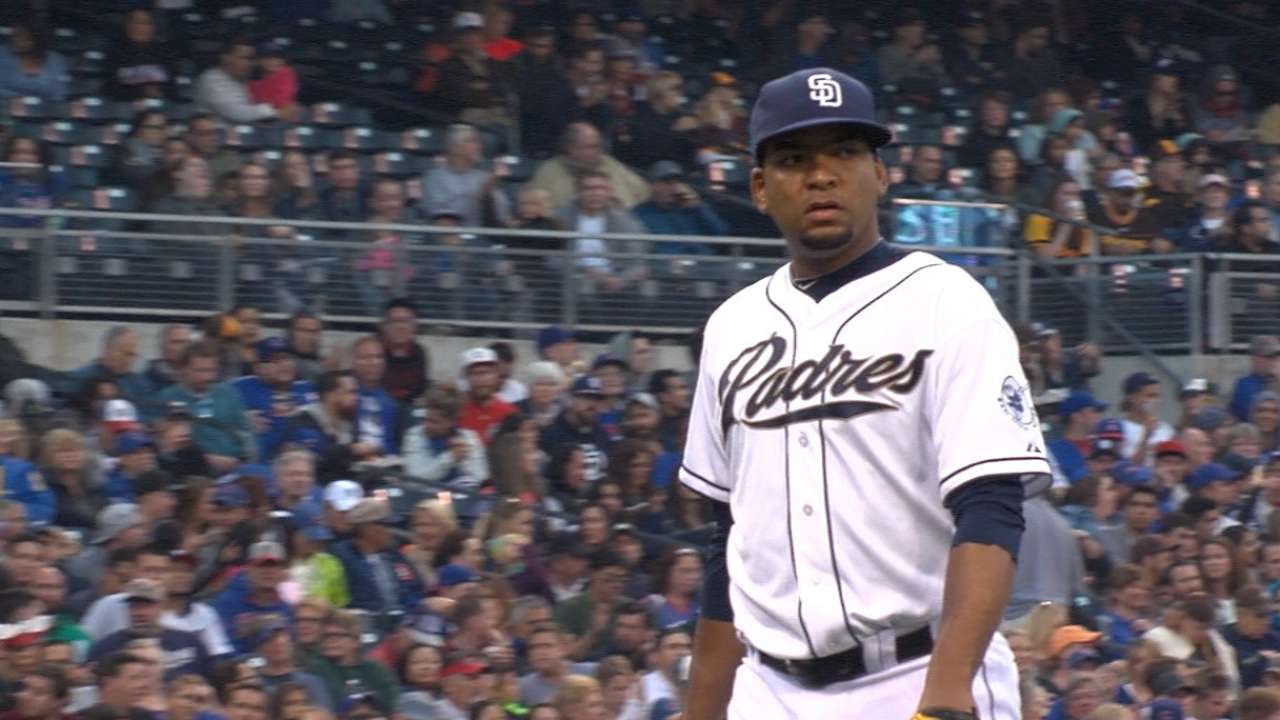 The Padres' bats were silent on Thursday as the Cubs shut out the Friars and took the final game of a seven-game homestand in San Diego. Starter Odrisamer Despaigne took the loss despite a fine pitching performance in which he gave up only two earned runs in six innings. Despaigne settled in with five scoreless frams after giving up two runs early and showed signs of recovering from his most recent start against Washington.
While the offense struggled against Cubs starter Kyle Hendricks, who threw a shutout against the Friars, third baseman Will Middlebrooks showed signs of improvement after collecting two hits. Outfielder Justin Upton also collected a single off of Hendricks and increased his stolen-base total on the season to nine, being perfect in stolen-base attempts thus far in the season.
In case you missed it, here are some stories and highlights that may not have seen on Thursday:
Padres postgame recap: Padres' offense can't get on track vs. Cubs
Ninja's nifty spin and throw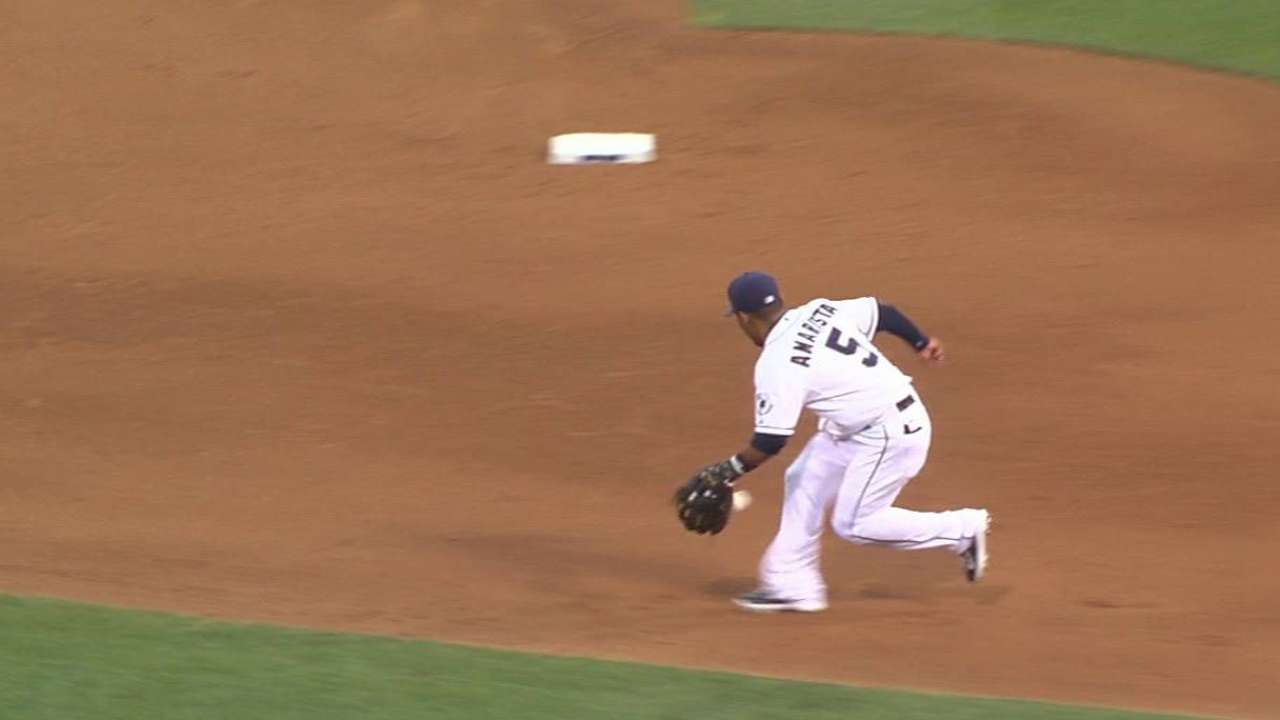 Black on Despaigne's improved outing and the Padres hitting Thursday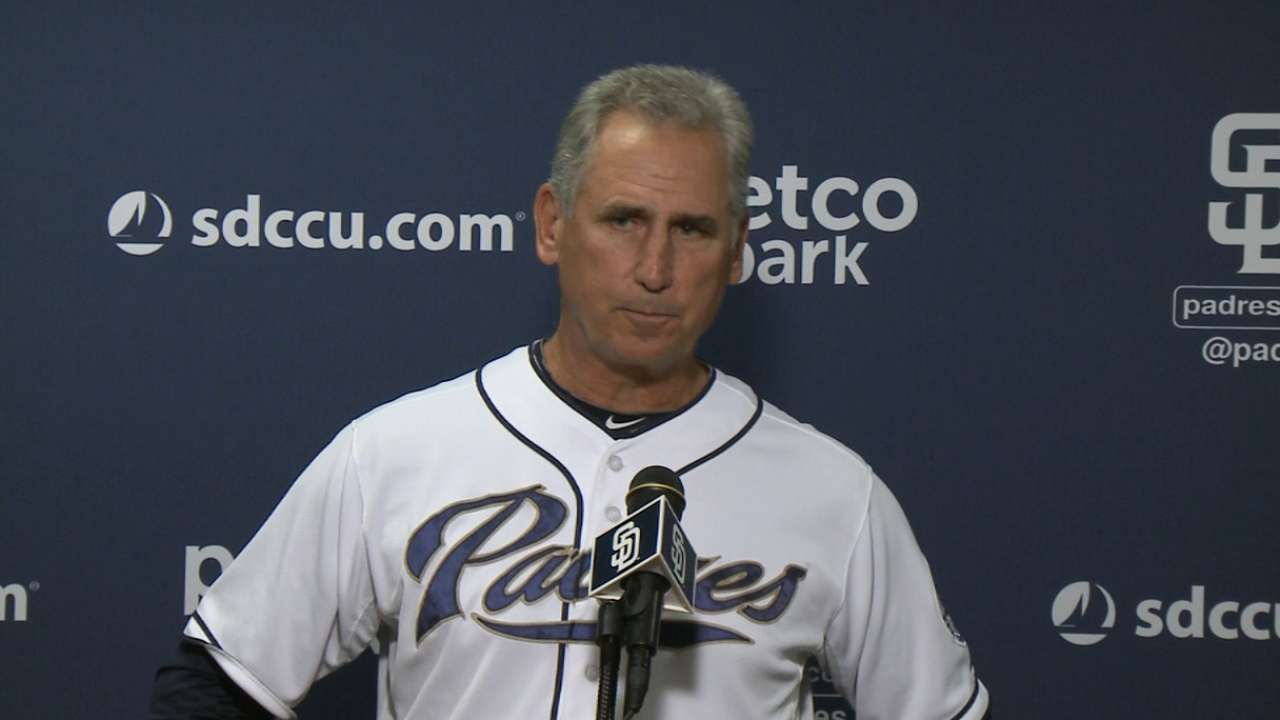 Starting consistency leads to long-term longevity: Shields, Ross work 7 in back-to-back games
Check his bag, he's got a bat and a canon: Norris tearing it up on both sides of the plate
Down on the farm: Rodriguez, two relievers throw shutout for San Antonio
Buddy's Bullets: Black looks for better things from Despaigne
Game Notes highlights: Game Notes vs. CHC (05.21) Despaigne Takes the Hill in Rubber Match
Looking forward:
Friar Forecast: Dodgers welcome Padres to open six-game homestand
Friday's probable pitchers: Cashner seeks first win against Dodgers this season