Smith appeals 8-game penalty for substance
Brewers' clubhouse calmer day after heated exchange in Atlanta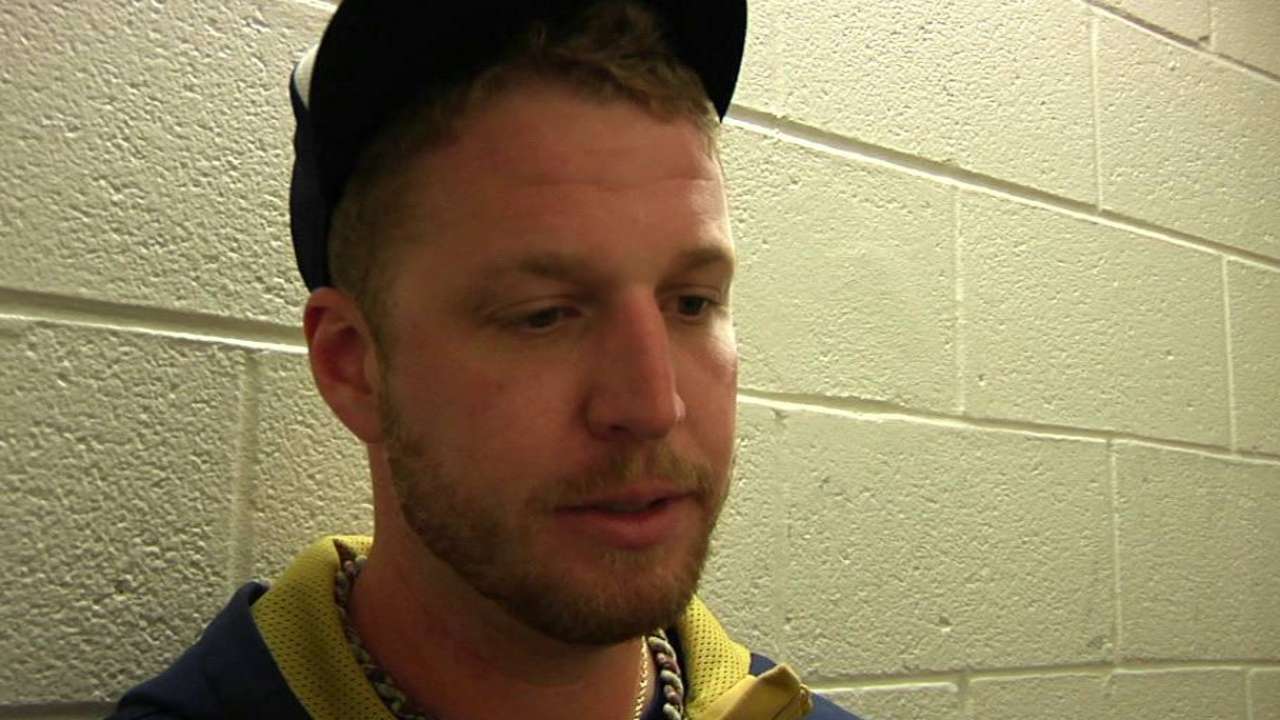 ATLANTA -- Brewers reliever Will Smith is not trying to dodge justice in his appeal of the eight-game suspension Major League Baseball handed down Friday. He knows, technically, that he broke a longstanding rule that prohibits pitchers from using foreign substances. He admits it.
Smith just thinks his particular crime doesn't fit that kind of time.
"Eight games is pretty long," Smith said before Friday's game with the Braves.
Smith was suspended after being caught in Thursday's 10-1 loss to the Braves with a mixture of sunscreen and rosin on his right forearm. He was ejected from the game by crew chief Jim Joyce and informed of the league's decision to suspend him earlier Friday.
Because Smith, a lefty who has made 19 appearances, is appealing the suspension, he's eligible to play until the appeal is heard. That isn't expected to happen until early next week.
"I just know that I'm active tonight," he said Friday afternoon.
The anger that the Brewers exhibited Thursday night after Atlanta manager Fredi Gonzalez alerted the umpires to the substance on Smith's arm seemed to have calmed some Friday.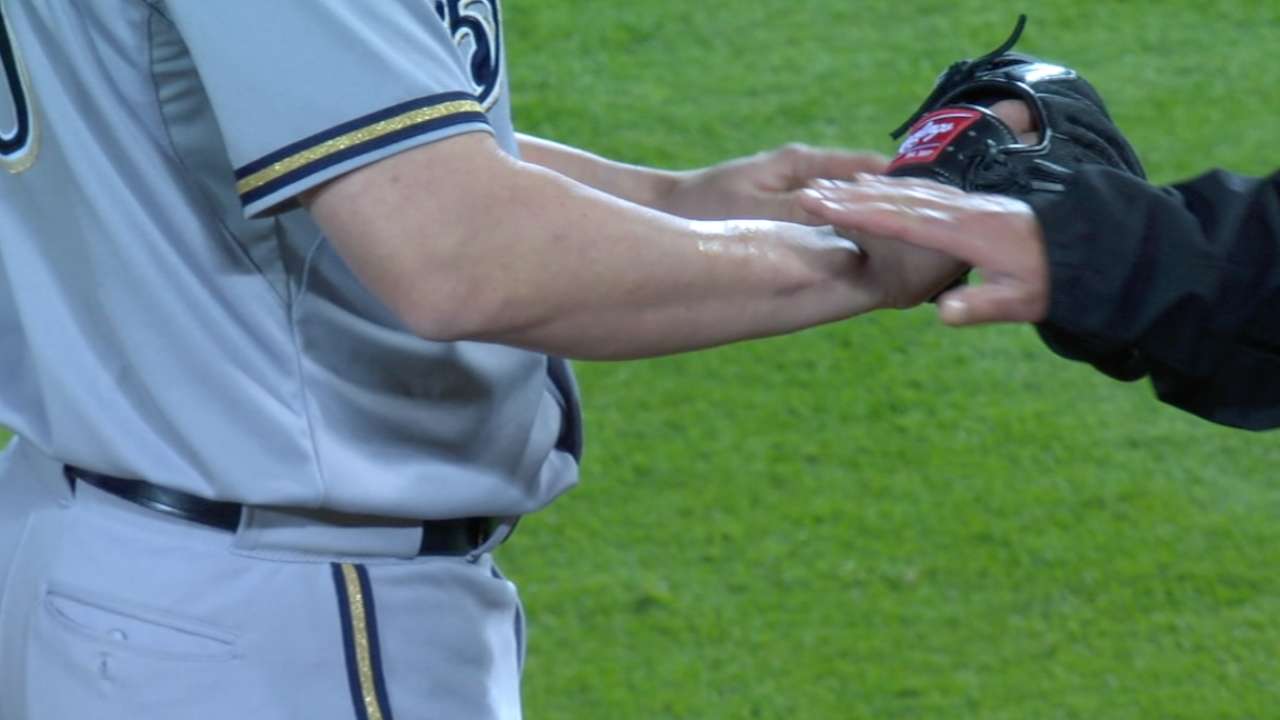 "He had to do what he had to do," Milwaukee manager Craig Counsell said of Gonzalez. "He was competing."
For his part, Gonzalez made no apologies.
"You know what? If [one of my players] walks back this way," Gonzalez said Friday before the game, "and I let that guy throw three nasty curveballs to punch him out with the bases loaded, shame on me. … I have the Atlanta Braves to answer to."
Gonzalez said he considers baseball-doctoring similar to performance-enhancing. At the same time, Counsell continued to insist that many substances pitchers use aren't meant to alter the flight of the ball but simply to provide a better grip.
Regardless of opinions, though, the Brewers expect Smith will end up with some kind of a suspension. The only question remaining, once his appeal is heard, is how many games he'll be sidelined.
"Look, it's in the rulebook, so I don't think we're questioning that there should have to be a penalty," Counsell said. "I think Will just wants to question the severity of it. For a reliever, eight games is pretty significant."
John Donovan is a contributor to MLB.com. This story was not subject to the approval of Major League Baseball or its clubs.