Mariano's son among Draft's family ties
Kin of current, former Major Leaguers ready to take game to professional level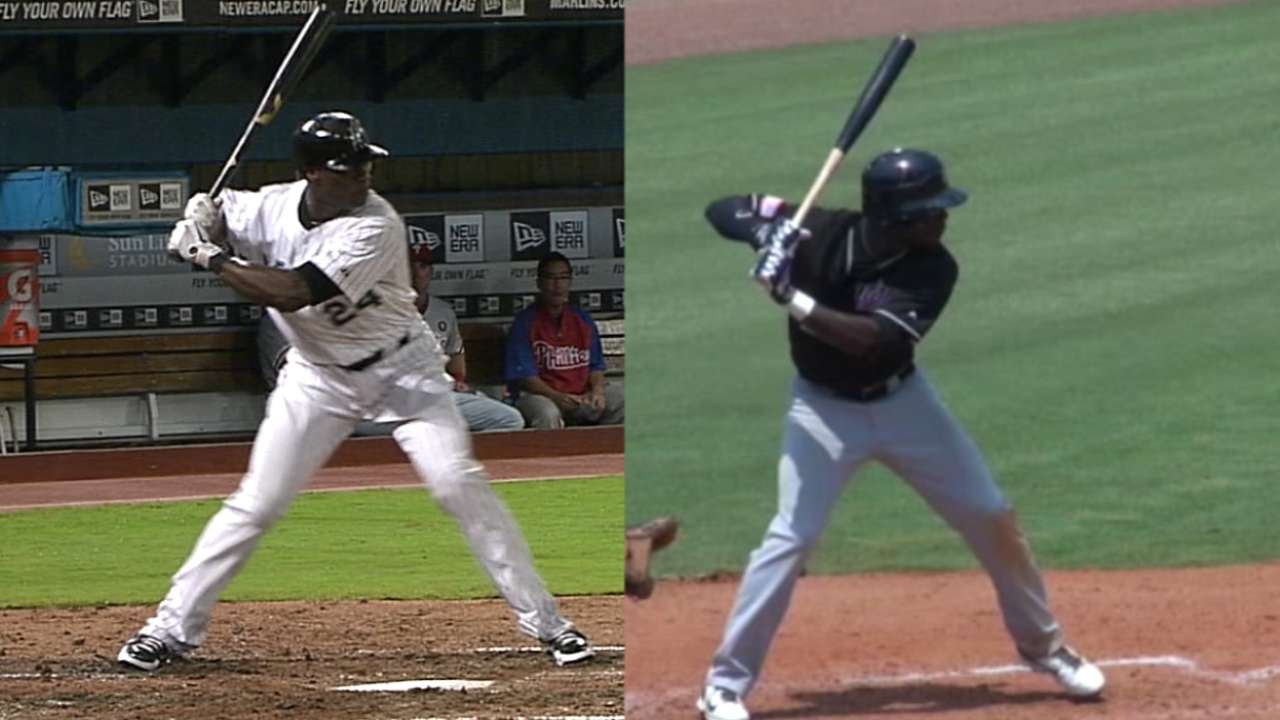 Hearing their name called during next month's First-Year Player Draft would be a dream come true for many hopeful future big leaguers, some of whom will be trying to build upon their already strong family legacy within the game.
More than a thousand names will be called over the 40-round affair from June 8-10, and many could have a familiar ring to them. In fact, eight of MLB.com's Top 100 Draft prospects alone have family ties to Major League Baseball.
Beyond those eight players are a many, many Draft hopefuls whose fathers, grandfathers, brothers, cousins, godfathers or uncles spent time in or around the game at its highest level. It's become a regular occurrence each year, including last year's Draft, which was highlighted by the selections of Ryan Ripken and Mariano Rivera Jr., the sons of Cal Ripken and Mariano Rivera, respectively.
The younger Rivera ultimately elected not to sign after being taken in the 29th round by the Yankees and instead returned to Iona, thus he finds himself on this list once again in 2015.
Along with Rivera, here's a look at some of the more notable draft prospects with well-known relatives in the athletic community.
Kyle Tucker (CF, H.B. Plant HS, No. 8-ranked prospect)
Brother of current Astros outfielder Preston Tucker.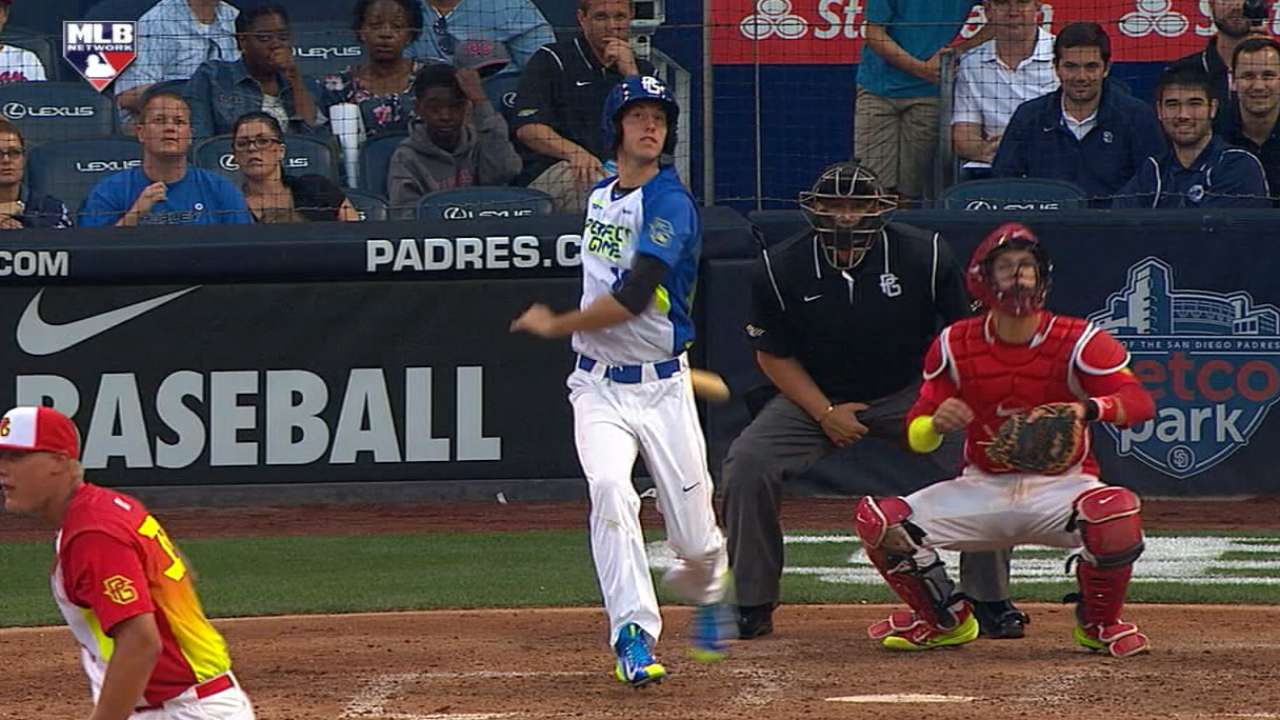 Daz Cameron (CF, Eagle's Landing Christian Academy, No. 12)
Son of former Major League outfielder Mike Cameron.
Ke'Bryan Hayes (3B, Concordia Lutheran HS, No. 38)
Son of former Major League infielder Charlie Hayes.
Tyler Nevin (RHP, Poway HS, No. 46)
Son of former No. 1 overall pick Phil Nevin. The elder Nevin was taken first overall by the Astros in 1992, and he went on to hit 208 career homers, including a career-best 41 in an All-Star campaign in 2001.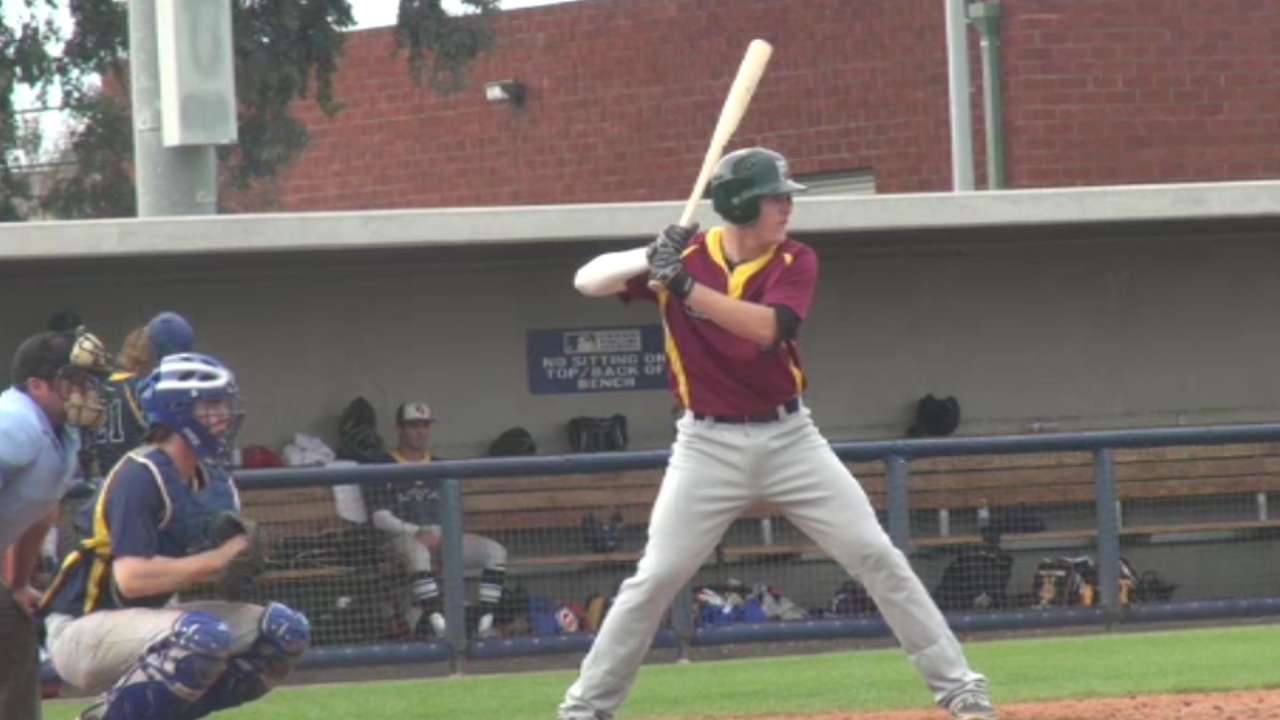 Cole Sands (RHP, North Florida Christian HS, No. 55)
Brother of Carson Sands, who was selected by the Cubs in the fourth round of last year's First-Year Player Draft. Carson went on to go 3-1 with a 1.89 ERA over nine appearances last summer with the Cubs' rookie league affiliate.
Juan Hillman (LHP, Olympia HS, No. 56)
Hillman lives with his godfather -- former All-Star pitcher Tom "Flash" Gordon, who racked up 138 wins and 158 saves during his 21-year career from 1988-2009. Gordon made three All-Star appearances, including in '98, when he led the American League with 46 saves. He's the father of Marlins second baseman Dee Gordon and Twins 2014 first-round pick Nick Gordon.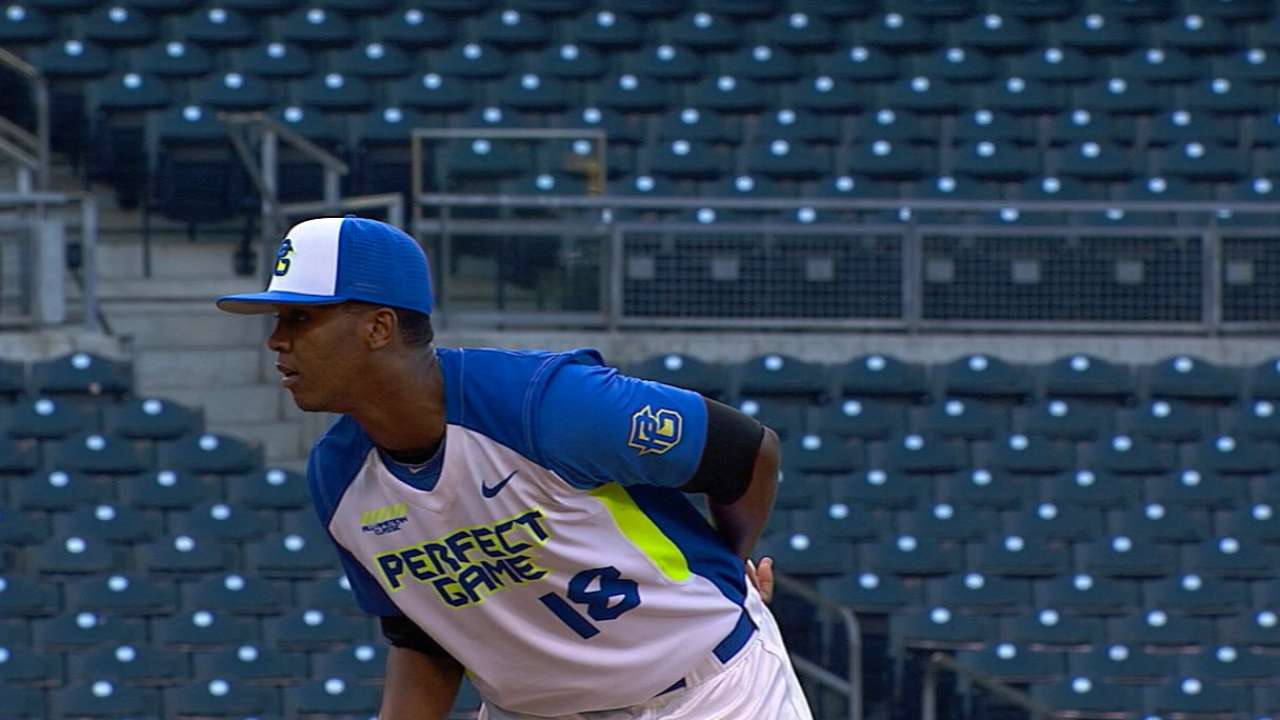 Drew Finley, (RHP, Rancho Bernardo HS, No. 57)
Son of David Finley, the Dodgers' vice president of amateur and international scouting.
Tate Matheny (CF, Missouri State, No. 95)
Son of current Cardinals manager -- and former Major League catcher -- Mike Matheny.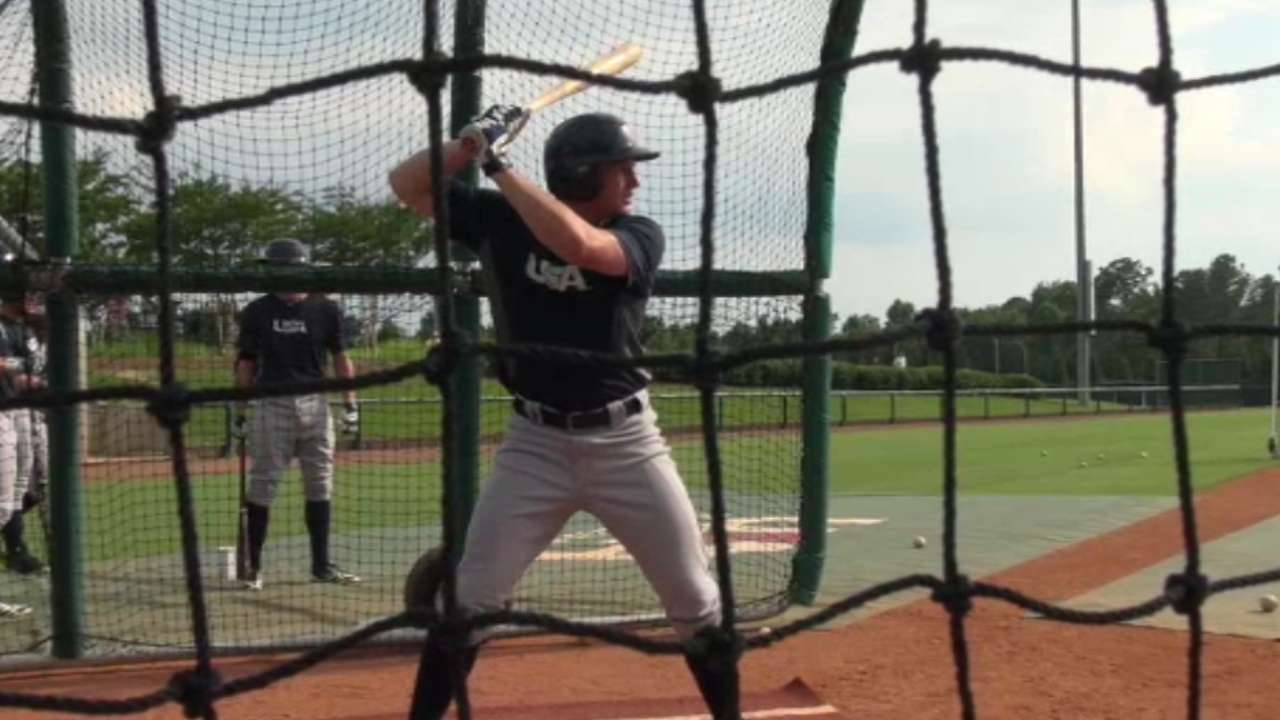 Other Notables (listed alphabetically)
Jake Cousins (RHP, Penn)
Cousin of current Washington Redskins quarterback Kirk Cousins.
Cam Gibson (CF, Michigan State)
Son of former Major League outfielder and manager Kirk Gibson. The elder Gibson, who is best known for his pinch-hit walk-off home run in Game 1 of the 1988 World Series, was the 12th-overall pick in 1978 and went on to earn National League MVP Award honors in that '88 season.
Taylor Havlicek (RHP, Decateur HS)
Distant relative of Hall of Fame basketball player John Havlicek.
David Lucroy (RHP, East Carolina)
Brother of current Brewers catcher Jonathan Lucroy.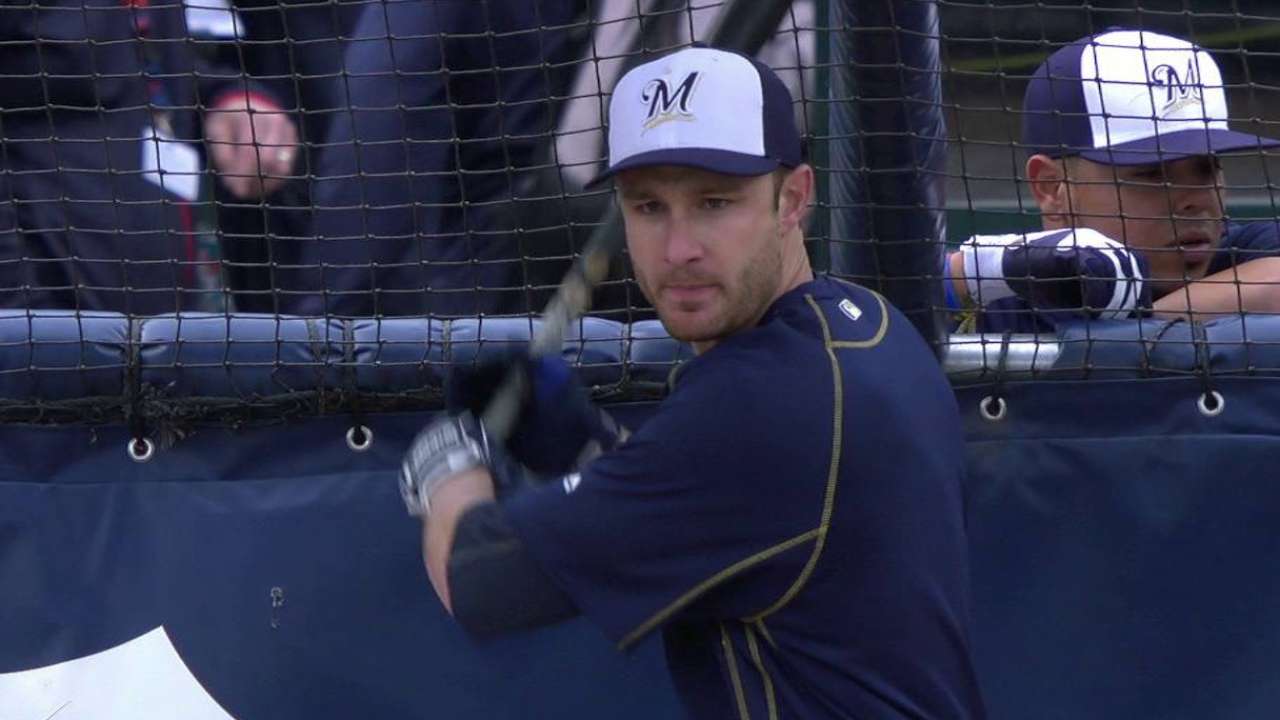 Jon Meola (SS, Toms River H.S. East)
Son of former Team USA National soccer goalie Tony Meola. The elder Meola represented the United States at the 1990, '94 and 2002 World Cups.
Thomas Mirabelli (2B, Kansas)
Son of Indians senior director of scouting operations John Mirabelli.
Hutton Moyer (2B, Pepperdine)
Son of former Major League pitcher Jamie Moyer, who won 269 games over a 25-year Major League career.
Lucas Wakamatsu (SS, Keller HS)
Son of current Royals bench coach Don Wakamatsu.
Mariano Rivera Jr. (RHP, Iona)
Son of the legendary Yankees closer, who retired in 2013 as the all-time leader in saves. The elder Rivera racked up 652 saves while spending his entire 19-year career with the Yankees.
Nick Shumpert (SS, Highlands Ranch HS)
Son of former Major League second baseman Terry Shumpert and cousin of current Red Sox outfielder Mookie Betts.
Brody Weiss (3B, Riverside CC)
Son of former Major League shortstop and current Rockies manager Walt Weiss. The elder Weiss was selected 11th overall in 1985 and went on to win 1988 AL Rookie of the Year Award honors.
Paul Casella is a reporter for MLB.com. This story was not subject to the approval of Major League Baseball or its clubs.