MLB.com Columnist
Anthony Castrovince
Mariners, Blue Jays await fruits of their labor
Teams made good postseason moves but both have experienced disappointment thus far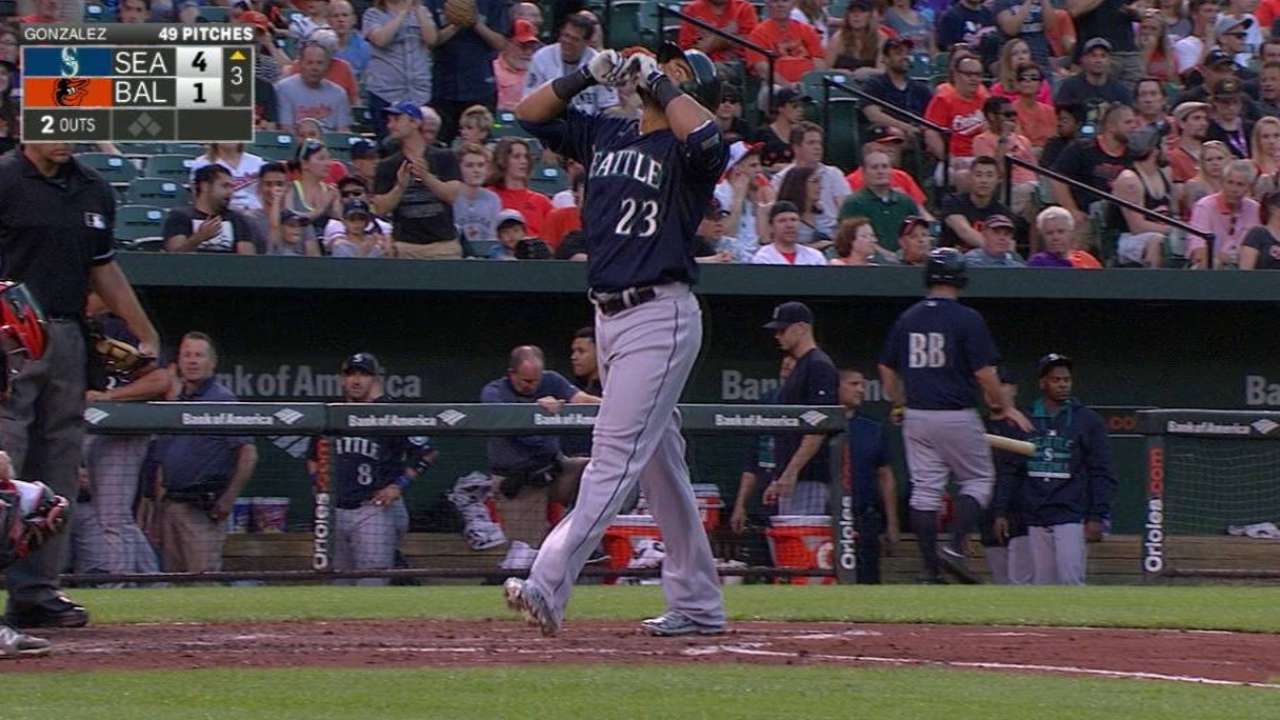 The Blue Jays and Mariners enter their weekend series in Toronto in similar states of frustration. Unwittingly, they have illustrated that you can get so many things right in the offseason and still have so much go wrong in the season itself.
It's almost as if building an October team is difficult. Imagine that.
These clubs reluctantly possess the two longest postseason droughts in baseball. But in neither case has the situation felt as helpless and as hopeless as it once did in Pittsburgh and Kansas City.
The Mariners haven't been to the playoffs since 2001, but they've had five winning seasons since then, including a 2014 season in which they fell a whisker short of a Wild Card spot. The Blue Jays haven't crossed the October threshold since Joe Carter went deep in 1993, but they've had 10 winning seasons since then, also including last year.
For a while now, it has felt like Toronto and Seattle are this close to getting over the hump, if only they could make a couple acquisitions of impact.
Well, how's this?
It's early, and the contract is long and expensive. But so far this season, no free-agent pickup has provided a bigger and better boost to his new club than Nelson Cruz. His first-half home run derby has flown in the face of anybody who worried about severe regression for the "Boomstick" after his 40-homer season in Baltimore. Safeco Field has had some of its expected effect is power suppression, but when you go deep a dozen times on the road, who really cares?
General manager Jack Zduriencik's primary goal this offseason was to add production and balance to the lineup, and Cruz has come as advertised. Granted, the Mariners haven't been nearly as fortunate with right-handed-hitting platoon outfielder Justin Ruggiano, but at least another platoon outfielder -- the left-handed-hitting Seth Smith -- has basically replicated his 2014 performance with the Padres while giving the Mariners a needed leadoff hitter.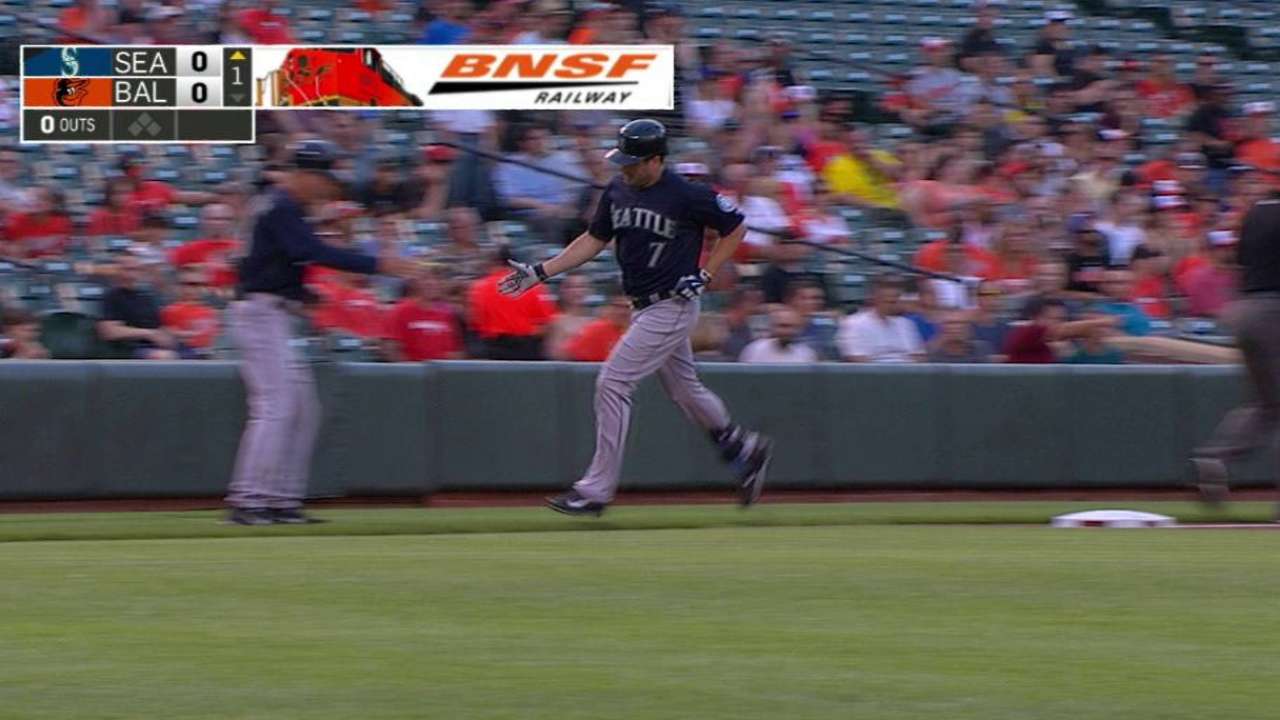 And though the Mariners rotation didn't appear to need any major upgrades, the low-profile trade they made (yes, with the Blue Jays) for J.A. Happ has been solid, with Happ holding opponents to two runs or fewer in six of his eight starts.
Now, maybe we can hold the Happ trade against the Blue Jays, because Michael Saunders has spent this season either nursing a knee injury or making outs. But the non-blockbuster trade they made with the Tigers for Devon Travis has brought blockbuster results, with Travis establishing himself as an early Rookie of the Year candidate.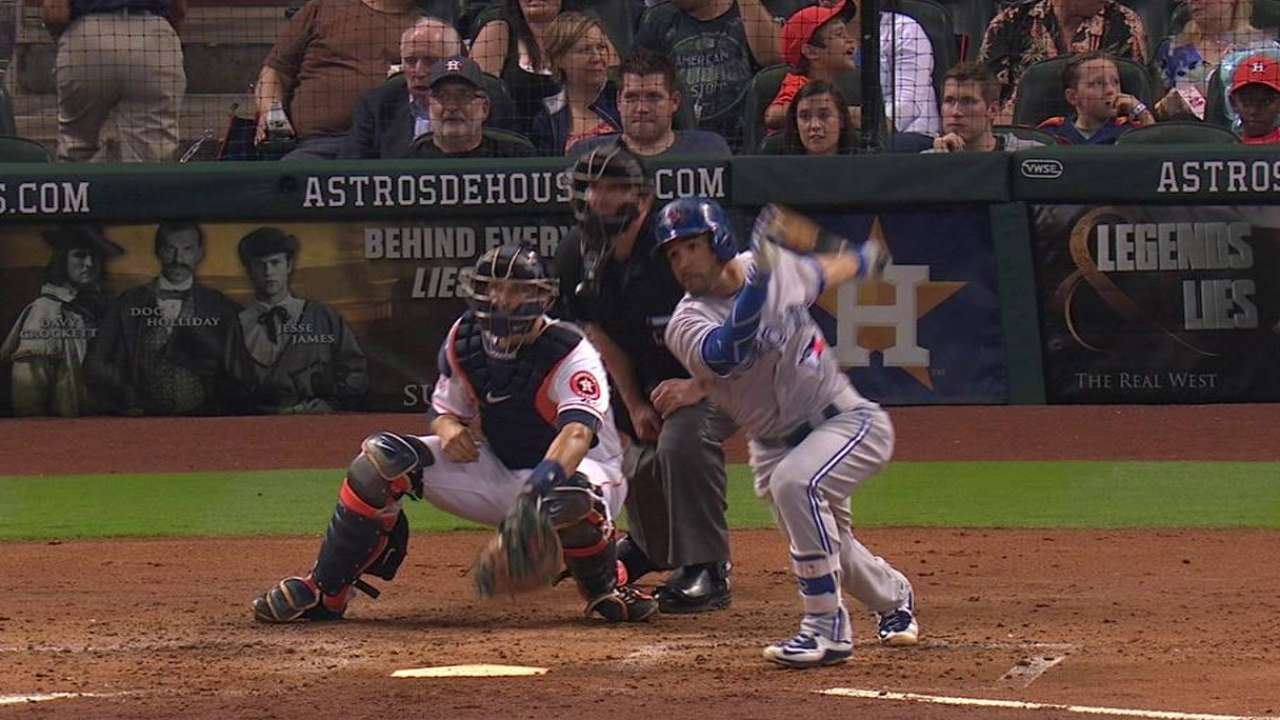 And the blockbuster moves made by Toronto GM Alex Anthopolous, in the final year of his contract, have worked out wonderfully.
Josh Donaldson? Unsurprisingly, he's again one of the best all-around third basemen, while Brett Lawrie and Kendall Graveman have struggled with Oakland.
Russell Martin? Unsurprisingly, he's been one of the game's most productive and dependable catchers.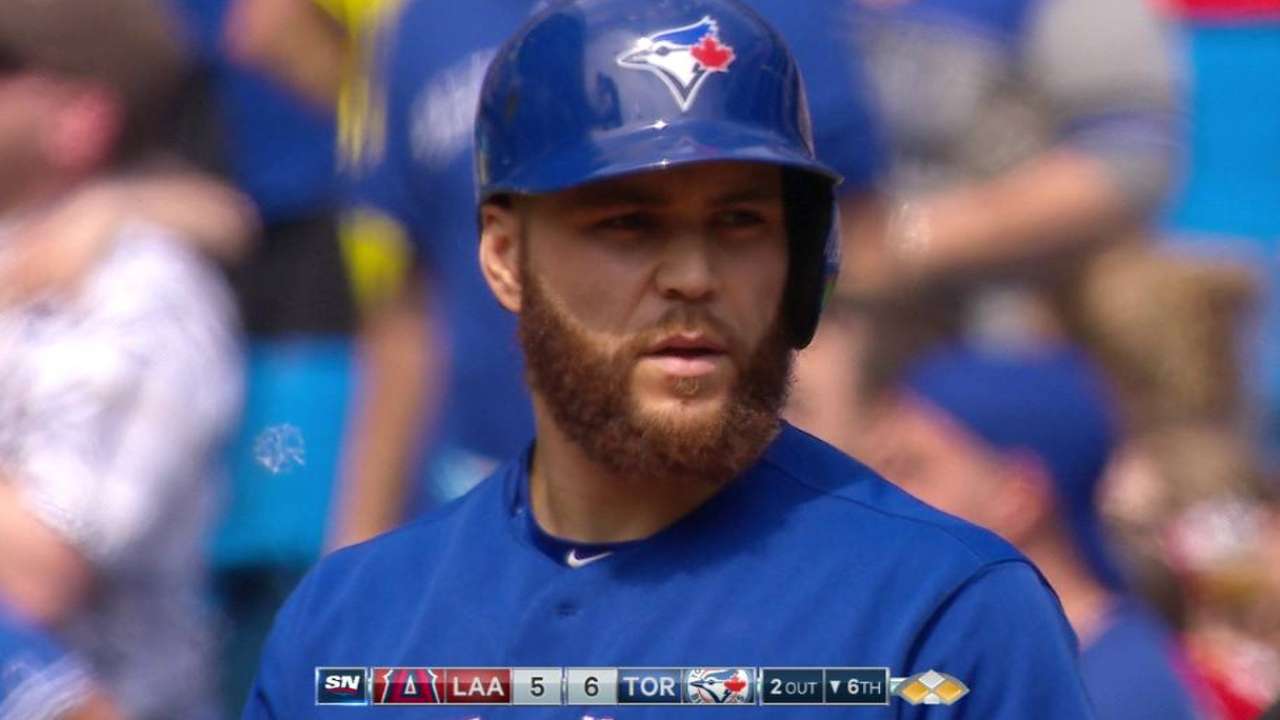 So while baseball always leaves room to nitpick or nay-say or utilize our precise hindsight, it's hard, on the whole, to hold anything the Mariners and Blue Jays did or didn't do last winter against them.
The real problem has been infrastructure and injuries.
The Blue Jays lost right-hander Marcus Stroman to a season-ending knee injury in Spring Training PFPs, and Jose Reyes has endured his annual disabled-list stint, this time with a cracked rib. The Mariners lost starter Hisashi Iwakuma to a lat strain and Austin Jackson has been out most of this month with an ankle sprain (though his performance in the leadoff spot was already one of their bigger disappointments).
As far as infrastructure is concerned, both the Mariners and Blue Jays have seen rookies struggle in prominent roles.
For Seattle, Taijuan Walker simply hasn't asserted himself as a viable Major League starter, which is not something anyone would have anticipated based on his spring performance. He's got a 7.47 ERA and a 5.00 Fielding Independent Pitching mark, and the Mariners don't have the depth to account for that. Walker was the depth, and he's been a disappointment.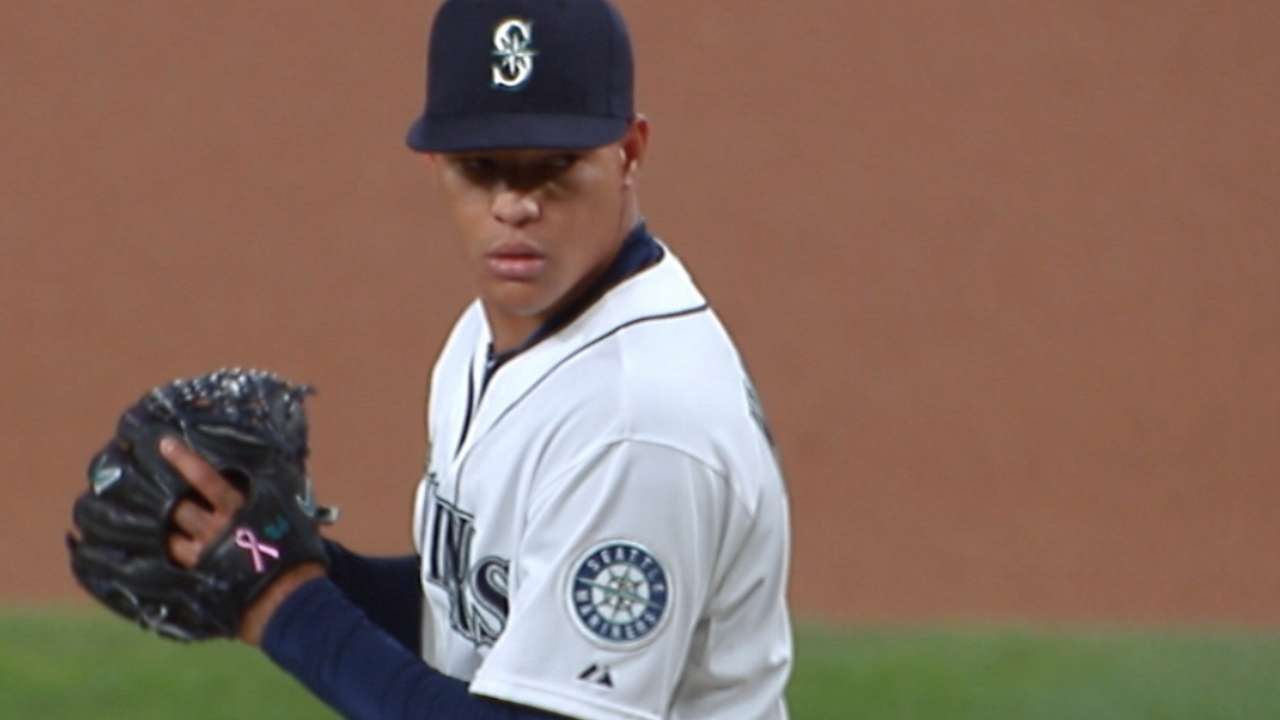 The Blue Jays got caught in a similar bind with rookies Aaron Sanchez and Daniel Norris, both of whom have FIP marks north of 5.00, with Norris demoted to Triple-A to work through a dead-arm period. Norris seems to have regained his velocity in Buffalo and could be back soon, but center fielder Dalton Pompey, who was also sent down this month, still has holes to fix before he's ready for the bigs.
And while the most recent offseason decisions seem sound, the Blue Jays and Mariners have both been burned by past investments.
You'd have the makings of a decent core if you put some of the players the Blue Jays have dealt away in recent years on one roster: Noah Syndergaard, Henderson Alvarez, Yunel Escobar, Adeiny Hechavarria, Travis d'Arnaud, Anthony DeSclafani and Jake Marisnick. And what the Blue Jays still have in return from those deals isn't moving the needle. R.A. Dickey has been an innings-eater, not a difference-maker. Mark Buehrle has been uncharacteristically inconsistent. Reyes, as mentioned, has battled injuries.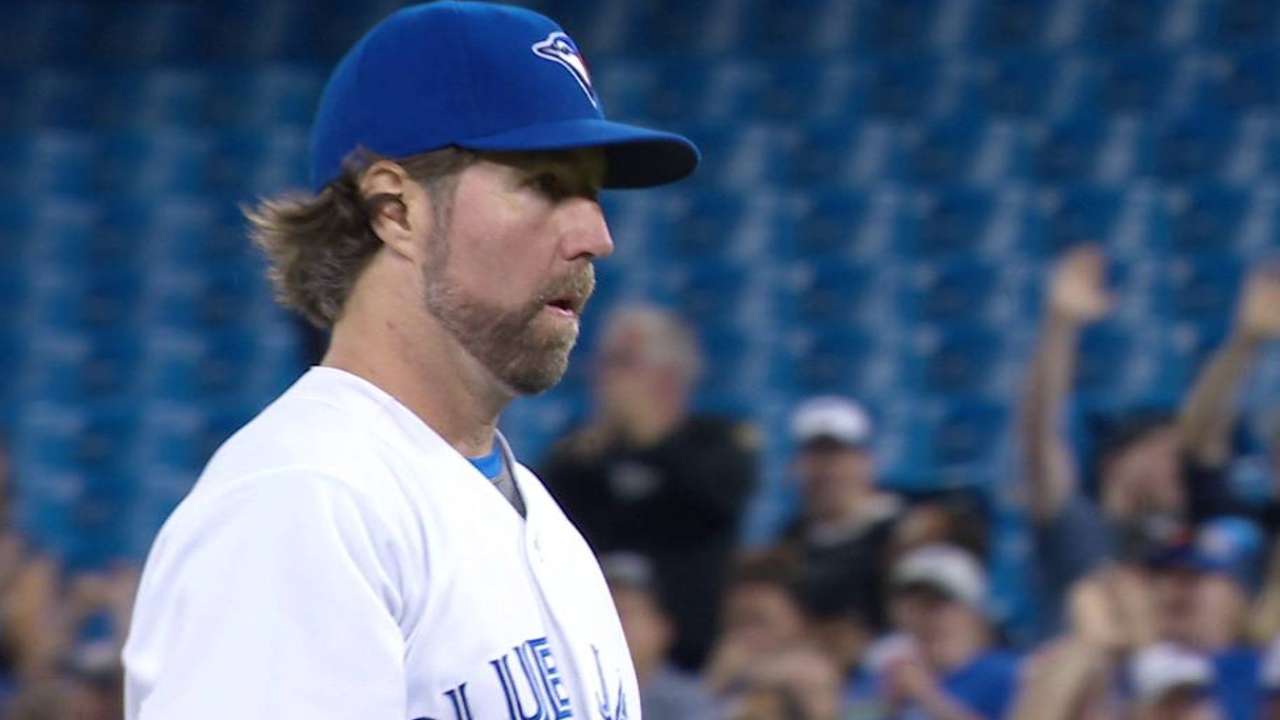 The Mariners, meanwhile, have endured sub-par starts from their $240 million man, Robinson Cano (.660 OPS), and their $100 million man, Kyle Seager (.727). And the offensive performances of two former No. 1 Draft picks -- Dustin Ackley (.543 OPS) and Mike Zunino (.585) -- have been about what you'd expect from pitchers, not full-time position players.
A final common thread between these two clubs is a simple one: Their bullpens have been largely ineffective, the Mariners' surprisingly so.
All of this combines to make these two of baseball's more frustrating teams. Especially in an age of competitive parity, the Blue Jays and Mariners both looked like they were a few positive tweaks away from the postseason. They both made those tweaks, only to find themselves looking up at .500 a quarter of the way through the season.
We're a long way from October. The Mariners are in a division in which only the Astros have asserted themselves, and the Astros have to prove their staying power. The Blue Jays are in a watered-down American League East.
In other words, there's time to recover. But if you told Anthopolous and Zduriencik that their offseason moves would go this well, they probably wouldn't have expected to be playing from this far behind this soon.
Anthony Castrovince is a reporter for MLB.com. Read his columns and follow him on Twitter at @Castrovince. This story was not subject to the approval of Major League Baseball or its clubs.