Royals Minor League report: May 21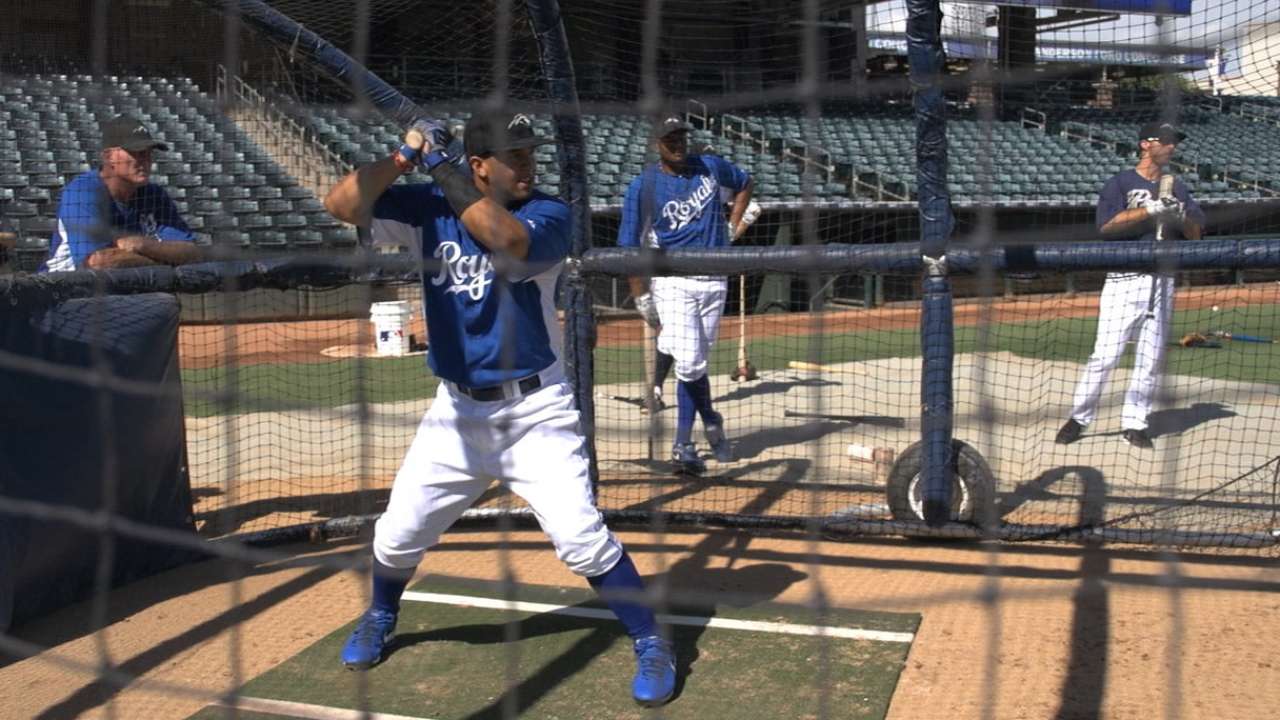 Omaha Storm Chasers (19-22)
Omaha 9, Reno 6
WP: Aaron Brooks (3-3)
SV: Michael Mariot (1)
HR: Matt Fields (3)
The Storm Chasers enjoyed their return to Werner Park, scoring nine runs to snap a three-game skid. Matt Fields capped a five-run fifth with a three-run homer. Cheslor Cuthbert posted three hits, two RBIs and two runs. Reymond Fuentes added three hits and three runs. Erik Kratz made his first rehab appearance as he recovers from plantar fasciitis, singling home a pair in the seventh. Aaron Brooks earned his third win, working 5.0 innings.
NW Arkansas Naturals (28-12)
NW Arkansas 10, Arkansas 4
WP: Sam Selman (1-0)
HR: Mike Bianucci (10), Raul Mondesi (2)
The Naturals completed a four-game sweep, their sixth straight win overall and 21st in the last 24 games. Miguel Almonte (4.0 IP+2, 4 H, 2 ER, 3 BB, 5 SO) stretched his scoreless streak to 19.0 before allowing a run in the fourth. Jorge Bonifacio, Kenny Diekroeger, Hunter Dozier, Zane Evans and Alex Liddi had three hits apiece. Raul Mondesi drove in three, including a solo homer. Mike Bianucci hit his league-leading 10th home run and second in as many days.
Wilmington Blue Rocks (21-18)
Winston-Salem 2, Wilmington 0
LP: Alec Mills (2-3)
HR: None
The Blue Rocks came up short in a bid for a three-game sweep. Alec Mills struck out a career-best 10 batters over 5.0 innings, allowing two runs and five hits with no walks. Maple Woods Community College product Ashton Goudeau recorded 3.0 scoreless frames in his high Class A debut. Wilmington's staff held Winston-Salem to three runs in the series.
Lexington Legends (17-23)
Hagerstown 3, Lexington 2
LP: Torey Deshazier (3-3)
HR: Ryan O'Hearn (9)
The Legends lost in their return to Lexington. Torey Deshazier (6.0 IP, 6 H, 3 ER, 3 BB, 2 SO) allowed single runs in the fourth, fifth and sixth, including two home runs. Nik Stephenson added 3.0 scoreless innings. Ryan O'Hearn hit his league-leading ninth homer, while Corey Toups had two hits and an RBI.