Offense lacking, arms shaky in first home series loss
Sox muster 8 runs in 4 games as Indians starters steal show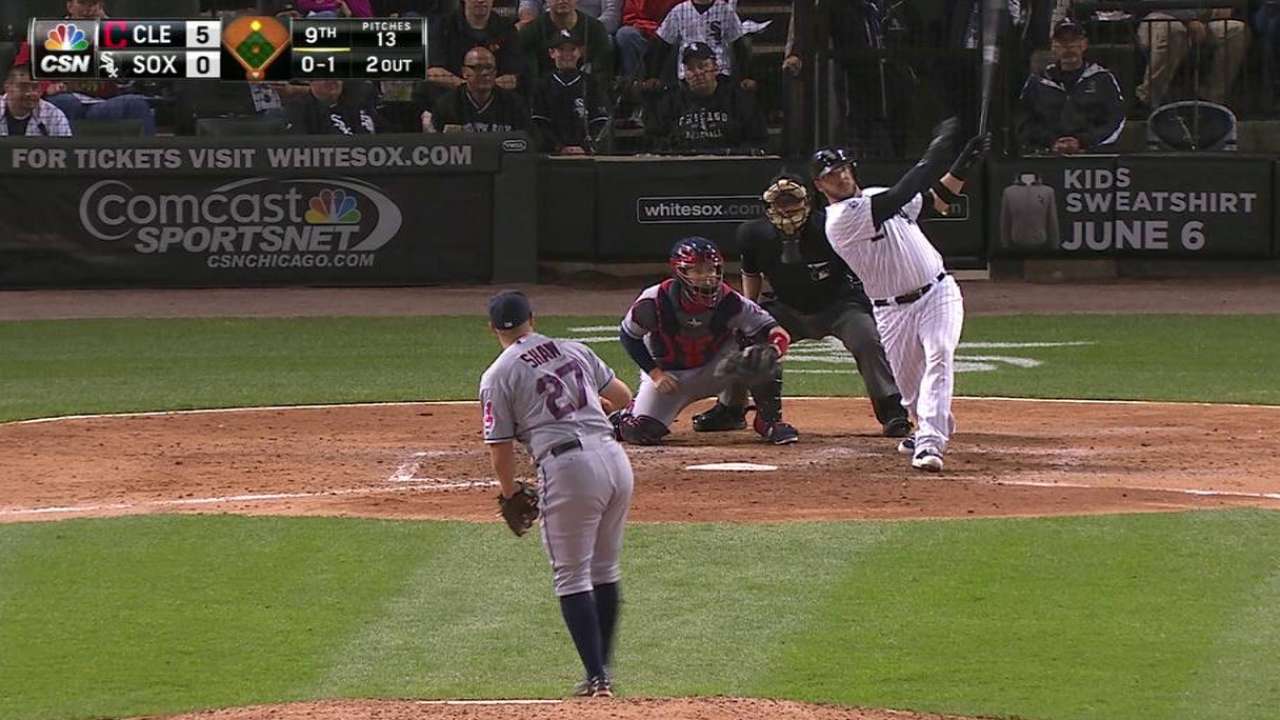 CHICAGO -- Give the Cleveland starting quartet of Corey Kluber, Trevor Bauer, Shaun Marcum and Danny Salazar plenty of credit for holding the White Sox to eight runs in total during the South Siders' first home series loss of the 2015 season after five straight home series wins.
Cleveland captured its third straight game in this four-game set with a 5-2 victory Thursday night at U.S. Cellular Field. But even with due credit paid to the Indians' hurlers, the White Sox offense that broke free over a recent six-game winning streak and a 10-3 run moving into this past Tuesday's contest needs to be more productive.
"It can be part of it, absolutely," said White Sox designated hitter Adam LaRoche, in giving credit to Cleveland's pitching. "The other side of it is we're doing a lot of it to ourselves, whether it's letting a guy off the hook when he gets in trouble, chasing pitches out of the zone, or just having rotten luck, hitting balls hard right at guys. We have a lot of games left, so we'll get it figured out."
"Yeah, it's always frustrating to lose three in a row," said White Sox catcher Tyler Flowers, who ended Cleveland's shutout with a 436-foot, two-run homer off of Bryan Shaw in the ninth. "We kind of ran into some quality pitching against those guys who were really throwing the ball well. And on top of that, the few opportunities we had, we weren't able to cash them in."
In reality, Thursday's series finale was pretty much over in the first inning when Cleveland (17-23) scored four runs off of John Danks. Danks' effort, which finished at five earned runs on six hits over 5 1/3 innings, seems to fit in well with the White Sox narrative as a whole.
The veteran left-hander yielded just three earned runs over his last 14 innings pitched entering Thursday, with both starts turning into team victories. His shaky outing against the Indians came as part of the team's third straight loss. While the White Sox hitters aren't producing, the starters aren't throwing strikes.
Danks, Jose Quintana and Carlos Rodon combined to toss 317 pitches over the last three games and just 174 in the strike zone.
"I made some bad pitches that got hit," said Danks, who gave up back-to-back homers to Nick Swisher and Mike Aviles, both on 1-2 pitches in the first. "I wasn't throwing strikes. That's tough pitching behind in the count. You got to get ahead and stay ahead."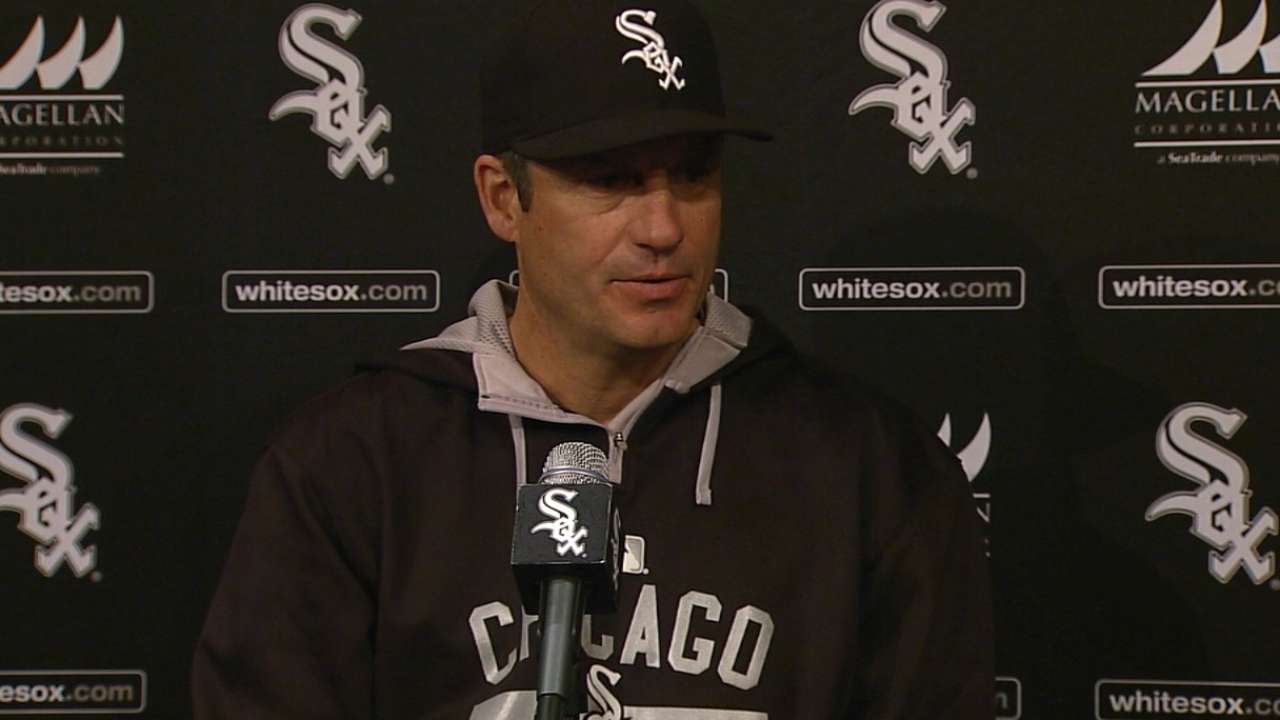 Once Cleveland jumped ahead, it stayed ahead of the White Sox (18-20). There were chances against Salazar in both the first and third innings, but strikeouts with runners in scoring position neutralized the five hits they had off of the right-hander in six innings and the three walks he issued.
"You want to pitch well first, and scratch across some runs," said White Sox manager Robin Ventura of his team. "We had guys on base and we just didn't get the big hit to get it across.
"It's simple, it needs to be better," added Ventura of the offense. "That's not tough to figure out. Yeah, it does not look good the last few days that's for sure. One way or another we have to turn that around."
Scott Merkin is a reporter for MLB.com. Read his blog, Merk's Works, follow him on Twitter @scottmerkin and listen to his podcast. This story was not subject to the approval of Major League Baseball or its clubs.