Teheran putting tough April in rear-view mirror
Right-hander allows one run over seven innings with eight strikeouts vs. Brewers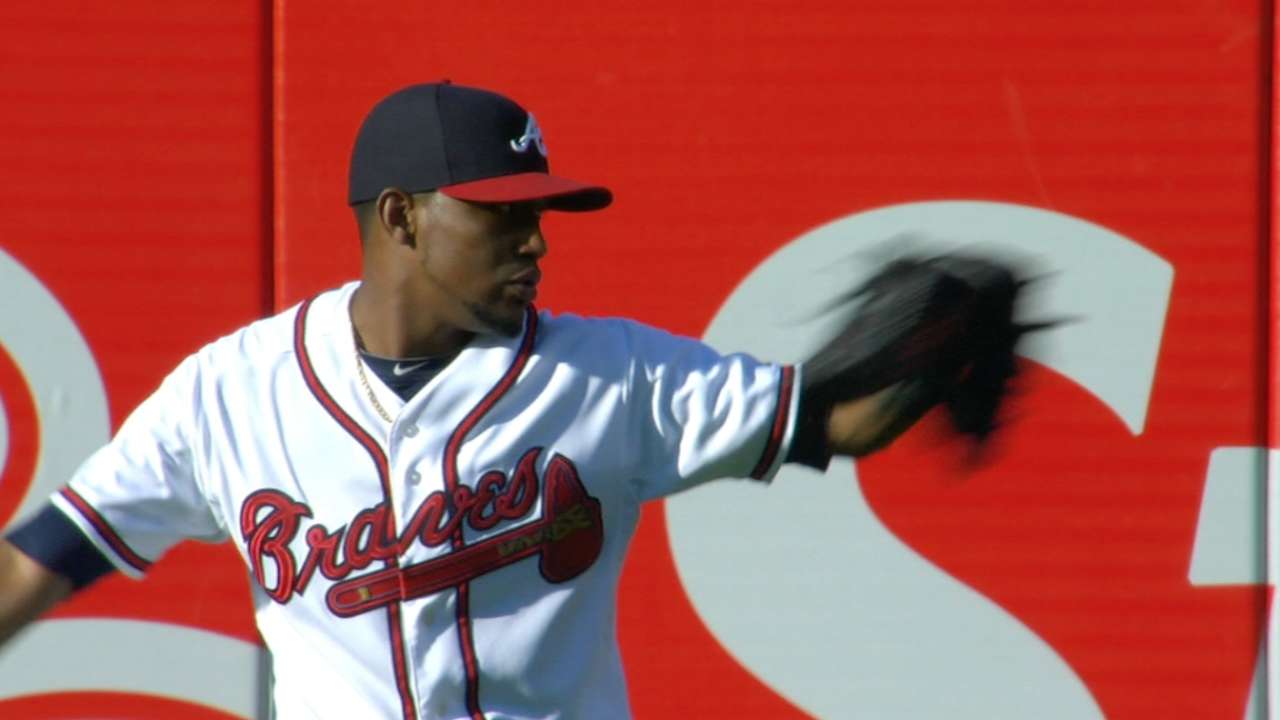 ATLANTA -- Julio Teheran might never prove to be the overpowering pitcher that he was touted to be when he made his way through the Minors as one of baseball's top overall prospects. But if Teheran can consistently prove as efficient as he was during Thursday night's 10-1 win over the Brewers, the Braves will be satisfied.
Teheran proved perfect in six of the season-high seven innings he completed and notched eight strikeouts with the assistance of an effective slider. The two hits and one run surrendered by the 24-year-old right-hander were tallied during a 16-pitch fourth inning that began with him issuing his only walk of the night.
"I've been working to get back on track and it showed today that I've been working really good, trying to get my fastball, trying to get all my pitches for strikes and that's something that will get some wins for us," Teheran said.
Teheran had posted a 5.40 ERA over his previous six starts and he had surrendered at least nine hits in three of his last four starts. But as he weaved his way through Milwaukee's lineup with relative ease, he seemed to regain some of the confidence he had possessed during last year's All-Star season.
"He had command of all his pitches," Braves manager Fredi Gonzalez said. "He kept them off-balance and made some pitches when he had to."
Teheran created some concern when the first two fastballs he threw during the second, third and fifth innings each registered at 86 mph or below. But his fastball primarily sat in the same neighborhood (88-91 mph) it has since the start of last year, and more importantly he consistently produced favorable counts, which added to the value of his slider -- the pitch he used to conclude five of his eight strikeouts.
"It's about getting ahead in counts, throwing [the fastball] for a strike and making them swing," Teheran said. "That's something that I wasn't doing before because I was getting my mechanics [right]."
Teheran encountered trouble when he walked Carlos Gomez to open the fourth and then allowed Gerardo Parra to follow with a single that snuck under second baseman Jace Peterson's glove. Ryan Braun followed with a deep sacrifice fly that scored Gomez and also resulted in a timely double play courtesy of the strong throw center fielder Cameron Maybin made to second base with his back up against the outfield wall.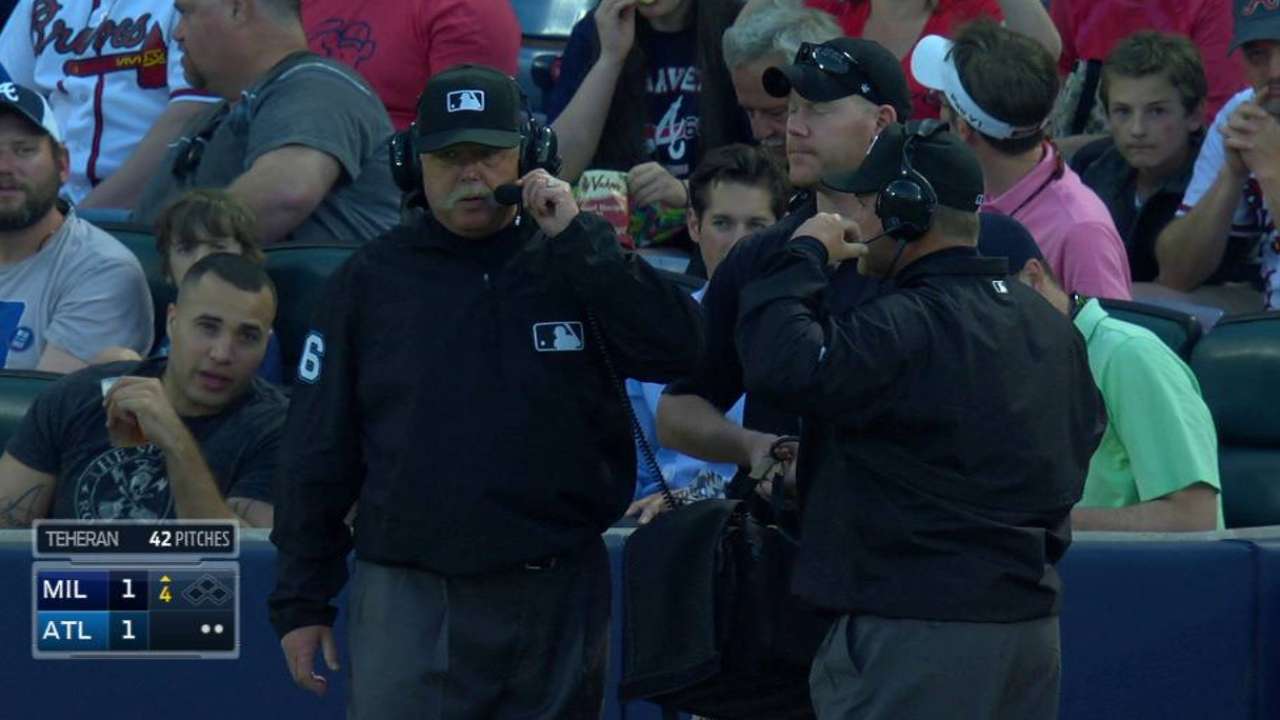 Maybin's throw caught Parra trying to advance to second base on the play. Adam Lind followed with a single to left. After allowing Lind's single, Teheran retired the final 10 batters he faced. He struck out Luis Sardinas, Gomes and Parra during a perfect sixth inning and needed just eight pitches to complete the seventh inning.
Teheran has now allowed one run or less in three of his past four starts. Though he might not be the overpowering pitcher that he had been projected to be, the Braves are simply happy that he has recently been much different than he had been while allowing opponents to produce a .408 on-base percentage during his final three April starts.
"When a pitcher rallies with three of four starts like that, you've got to feel good about it," Gonzalez said. "Today was a nice thing to see."
Mark Bowman is a reporter for MLB.com. Listen to his podcast. This story was not subject to the approval of Major League Baseball or its clubs.