Severino shines in return from disabled list
Yankees top prospect doesn't allow a hit in five innings for Double-A Trenton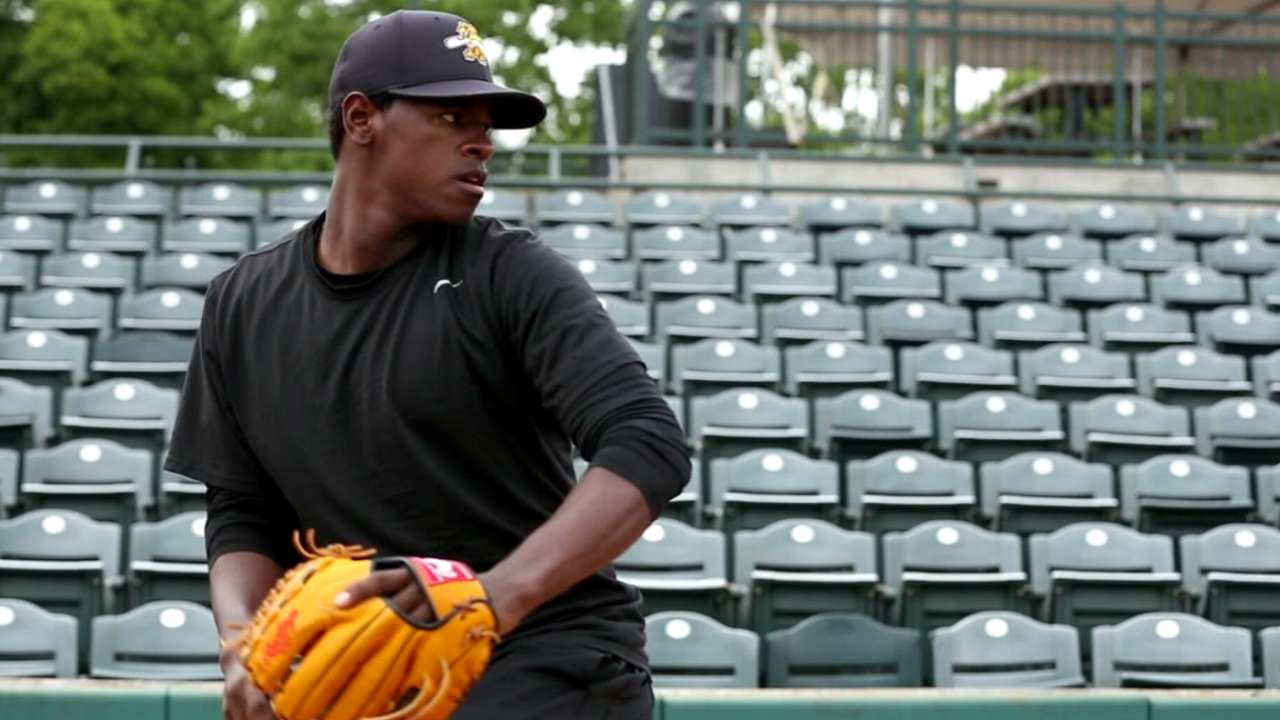 A little more than a week ago, Double-A Trenton put Yankees No. 1 prospect Luis Severino on the disabled list due to an injury to the pitcher's right middle finger.
Thursday night, the No. 22 prospect in baseball returned with his best performance of the year. Severino was nearly perfect in five innings of work, with a catcher's interference call accounting for the only Bowie baserunner in the fifth inning. He was pulled with a no-hitter intact, but Bowie's Ronarsy Ledesma singled in the sixth inning off of Kyle Haynes to end the no-no bid for the Thunder. Orioles No. 1 prospect (No. 20 overall) Dylan Bundy was also exceptional, giving up just two hits in four shutout innings. He also struck out five.
But Severino was the star on Thursday.
The right-hander chalked up five strikeouts against zero walks, getting back to the form he displayed in his five-inning, one-hit season-opening start on April 14. He threw 63 pitches Thursday, 43 for strikes. Signed by New York in 2012, Severino has displayed good velocity over the past four seasons. In his career, he's now collected 264 strikeouts against 62 walks.
This year, he's sitting at 1-2 with a 3.86 ERA in six starts.
Both Severino and Bundy picked up no-decisions as the game remained scoreless heading into the 13th inning.
That's when Yankees' No. 2 prospect (No. 64 overall) Aaron Judge hit a sacrifice fly to end the game. His clutch sac fly marked the fifth time in 21 home games Trenton has won in walk-off fashion this season. The Thunder only accomplished that feat once in 71 home games last season.
Alex M. Smith is a reporter for MLB.com. This story was not subject to the approval of Major League Baseball or its clubs.