Reserves spark strikeout-free Rockies offense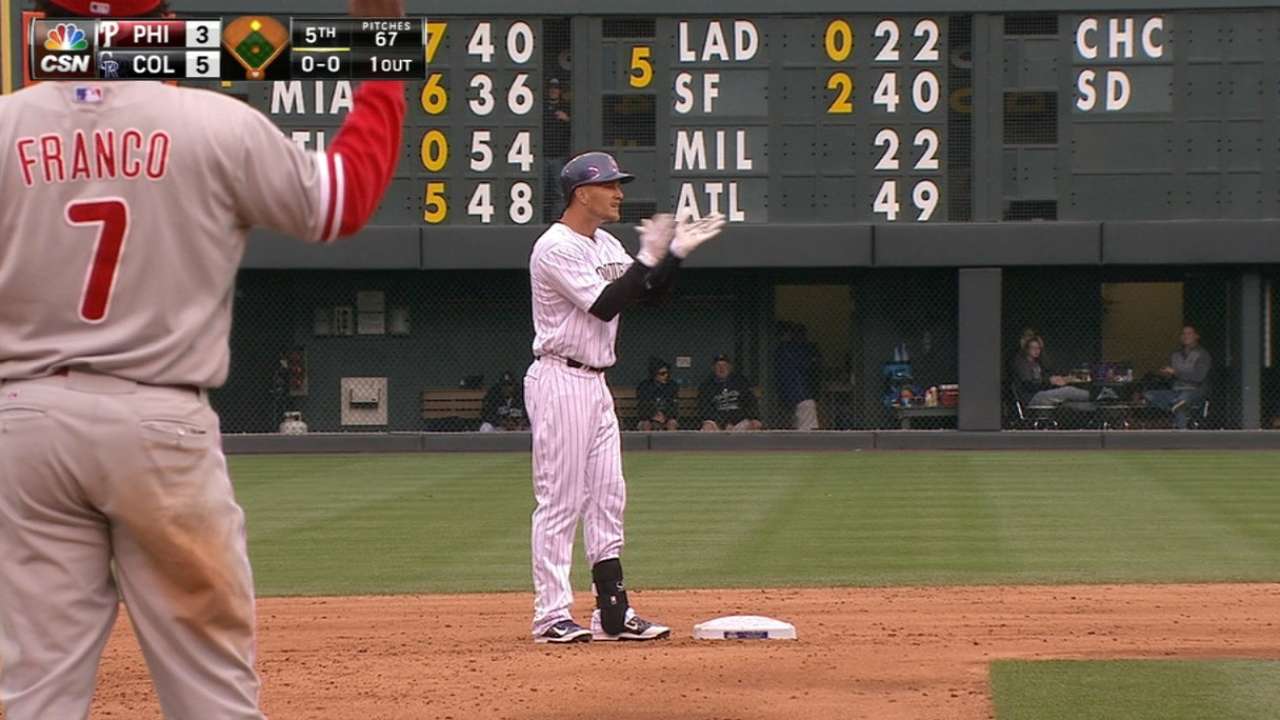 DENVER -- The Rockies' offense was at its peak on Thursday afternoon, and the list of contributors was a long one.
Seven of the eight position starters picked up hits. Six different players scored, and the Rockies' offensive unit didn't record a strikeout after punching out 25 times in the series' first three games. All that equaled a 7-3 win over the Phillies at Coors Field.
"We got some big hits," Rockies manager Walt Weiss said. "Some guys contributed that have been role players so far."
The afternoon series finale followed Wednesday's night game, meaning a handful of bench players were sprinkled throughout the Colorado lineup. Any evidence of a dropoff, though, was nonexistent.
Backup catcher Michael McKenry delivered one the afternoon's more emphatic blows, cranking a two-run homer in the fifth that untied a 3-3 contest and handed Colorado the lead for good.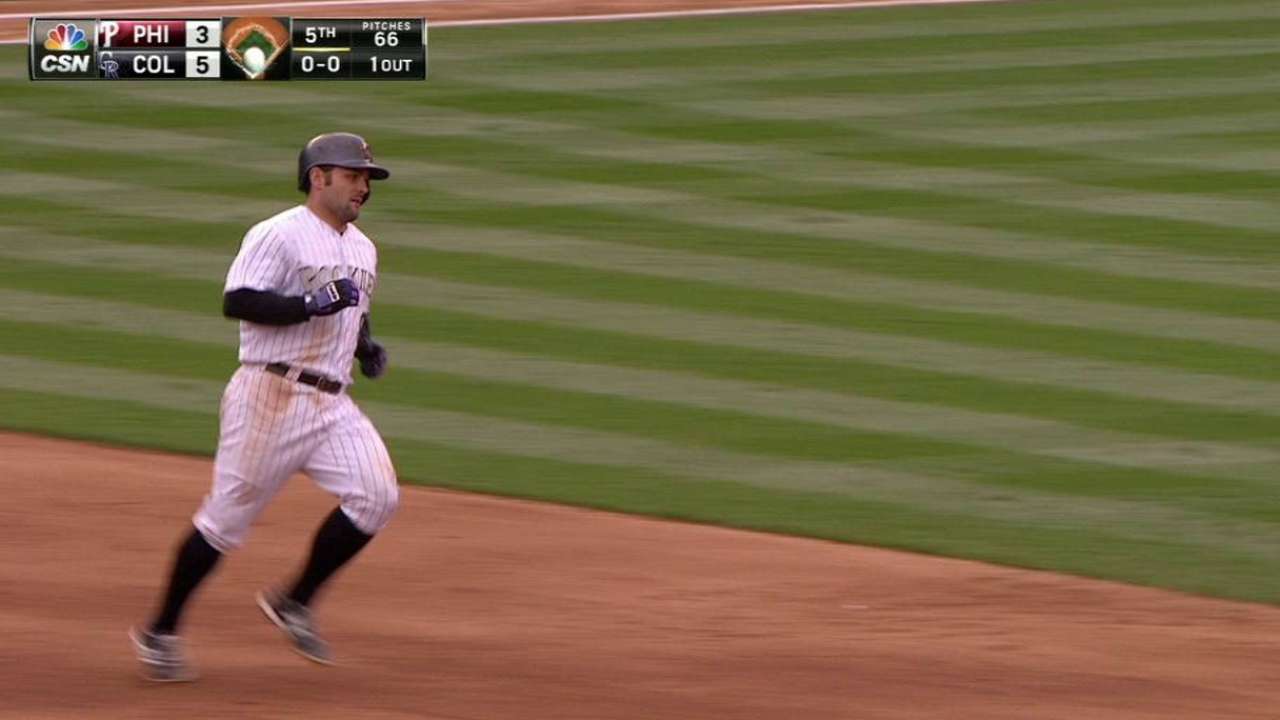 Reserve outfielder Brandon Barnes churned out a perfect 4-for-4 day in his first start this season, while other bench players -- Ben Paulsen (1-for-4, run) and Daniel Descalso (1-for-4, RBI) -- had a hand in things as well.
"We try to go out there, and when we get the opportunity, just keep it simple," McKenry said of the bench unit. "The thing is just going out there and giving the guys that need a blow a break. Doing everything you can to try to win that ballgame on that given day."
The regulars got their hacks in too. Troy Tulowitzki whacked a two-run single with the bases loaded to jumpstart the Rockies' three-run third, while Nolan Arenado handed Colorado its final run with a seventh-inning RBI single.
The Rockies have scored five or more runs in 11 of their 15 wins.
"Everybody knows that this is a really good team -- we just haven't played up to our potential thus far," Barnes said. "I haven't been here the whole time, but these guys are really good. These guys are professional players.
"It's going to come around. This team is too good to not come around."
Dargan Southard is an associate reporter for MLB.com. This story was not subject to the approval of Major League Baseball or its clubs.