Sox backstops struggling to find groove at plate
Flowers, Soto combine for 12 RBIs, 42 strikeouts entering Thursday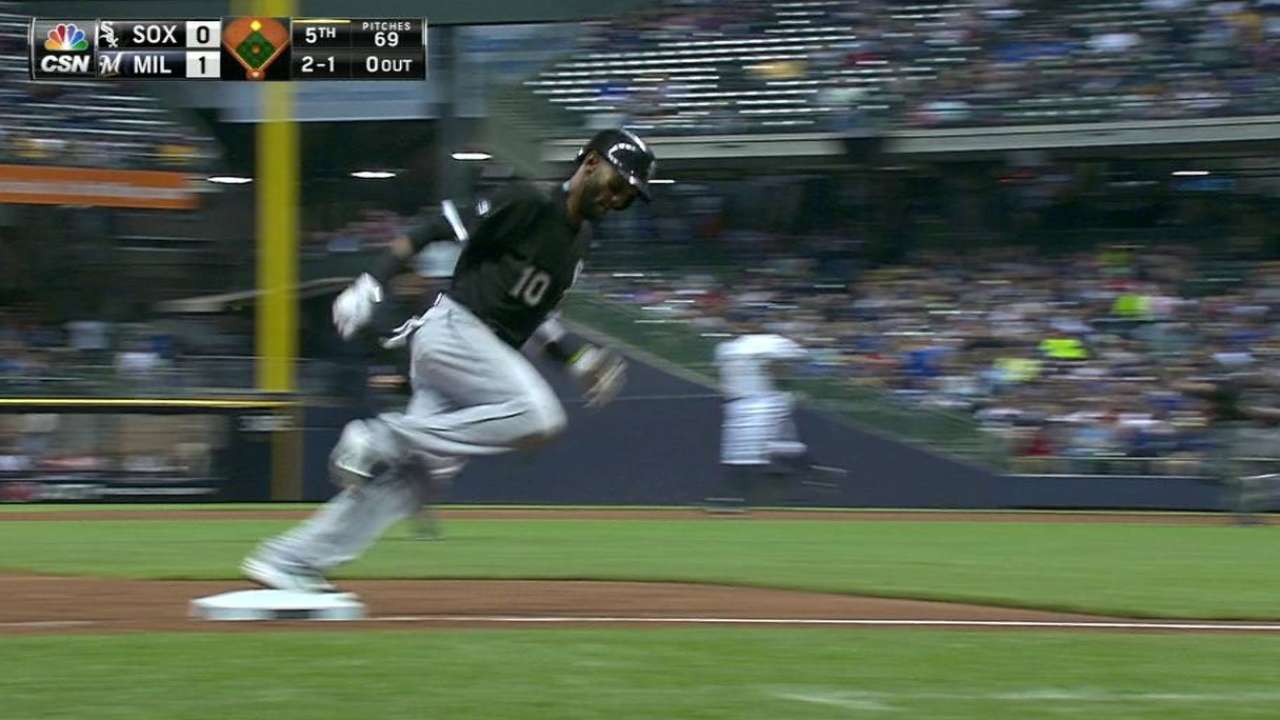 CHICAGO -- White Sox catcher Tyler Flowers can put up the numbers. Just last season he set career highs in at-bats, hits, runs, RBIs and home runs. But this year, he hasn't found that same success.
In 78 at-bats, Flowers is hitting .205 with only seven RBIs and 25 strikeouts and hasn't fared well getting on base, posting a .253 OBP.
But White Sox manager Robin Ventura isn't worried about his production right now, at least not this early in the season. Catching has been about handling the pitching staff for the White Sox, with Flowers working well with Chris Sale, Jeff Samardzija and Carlos Rodon.
"It's a tough position to be offensive at," Ventura said. "There have been very few guys in the game that can do it. It's a position that beats you up and you get tired. There's a lot of reasons for it.
"You need more out of everything. It's got its own complications and demands and catching is always going to have them, getting foul tips and catching every day. It's a tougher position than most because of the demands that go in it."
In his last five games, Flowers has mustered two hits in 16 at-bats with only one walk. He started his fourth game in a row Thursday night against the Indians.
Flowers' backup, Geovany Soto hasn't broken out offensively either. Soto is hitting .170 with a .204 OBP in 47 at-bats.
"We know those guys, Geo and Tyler, that they can be better and they can hit better and they can produce better," Ventura said. "We're waiting for them to turn around just like the rest of our offense to hit its stride."
Greg Garno is a reporter for MLB.com. This story was not subject to the approval of Major League Baseball or its clubs.