Hits from Pearce, Hardy may signify step forward
O's contributors have started slow, but both came through in series-clinching victory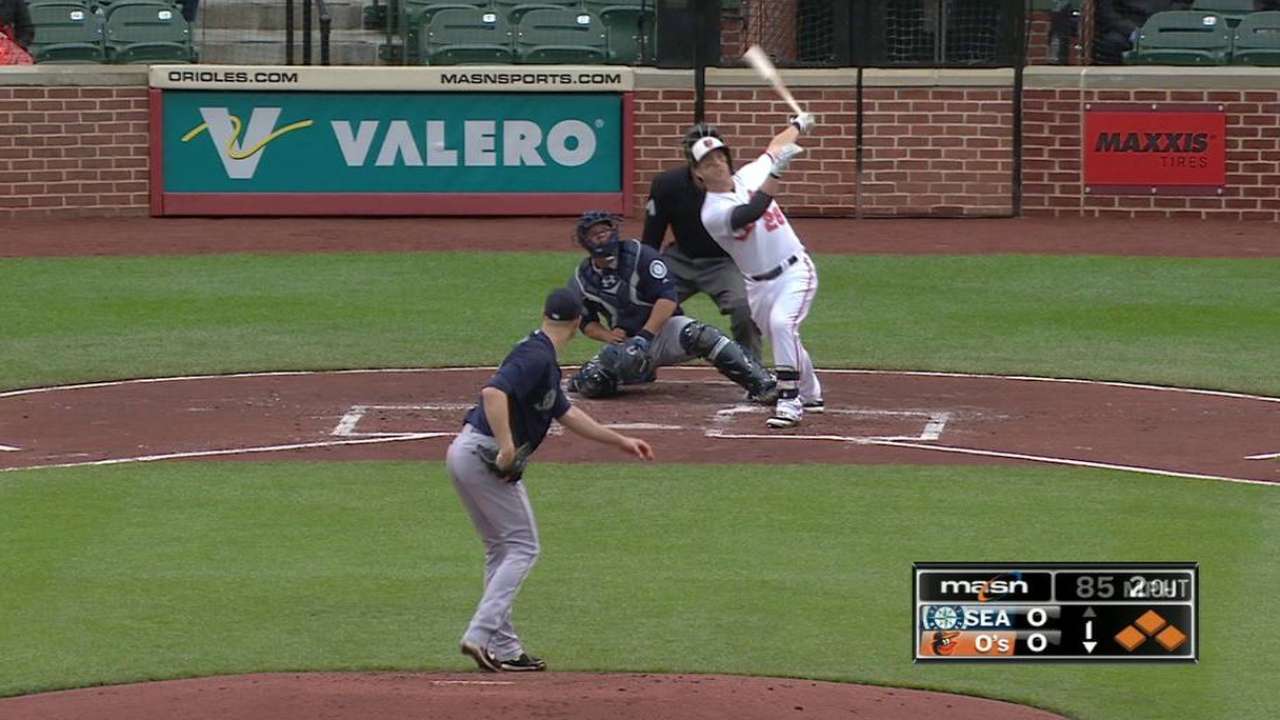 BALTIMORE -- Steve Pearce had a career year in 2014, amassing a .293 batting average, 21 home runs and 49 RBIs.
The converted second baseman came into Thursday's game with a .193 average on the season, but he pulled through in a big way during the Orioles' 5-4 series-clinching victory over the Mariners at Camden Yards.
Pearce took the first pitch he saw from J.A. Happ into the stands for his first career grand slam, which gave the O's a 4-0 lead in the first inning. It was Baltimore's second slam of the season, following Jonathan Schoop's blast on April 11.
"It was great, considering how I've been swinging the bat lately," Pearce said. "Hopefully this gets me started on the right foot moving forward."
J.J. Hardy shared the same sentiments as Pearce after he delivered the game-winning hit off Danny Farquhar in the eighth. Hardy, who was 0-for-3 prior to the at-bat, laced a ball up the middle that scored Chris Davis to give the Orioles a 5-4 lead.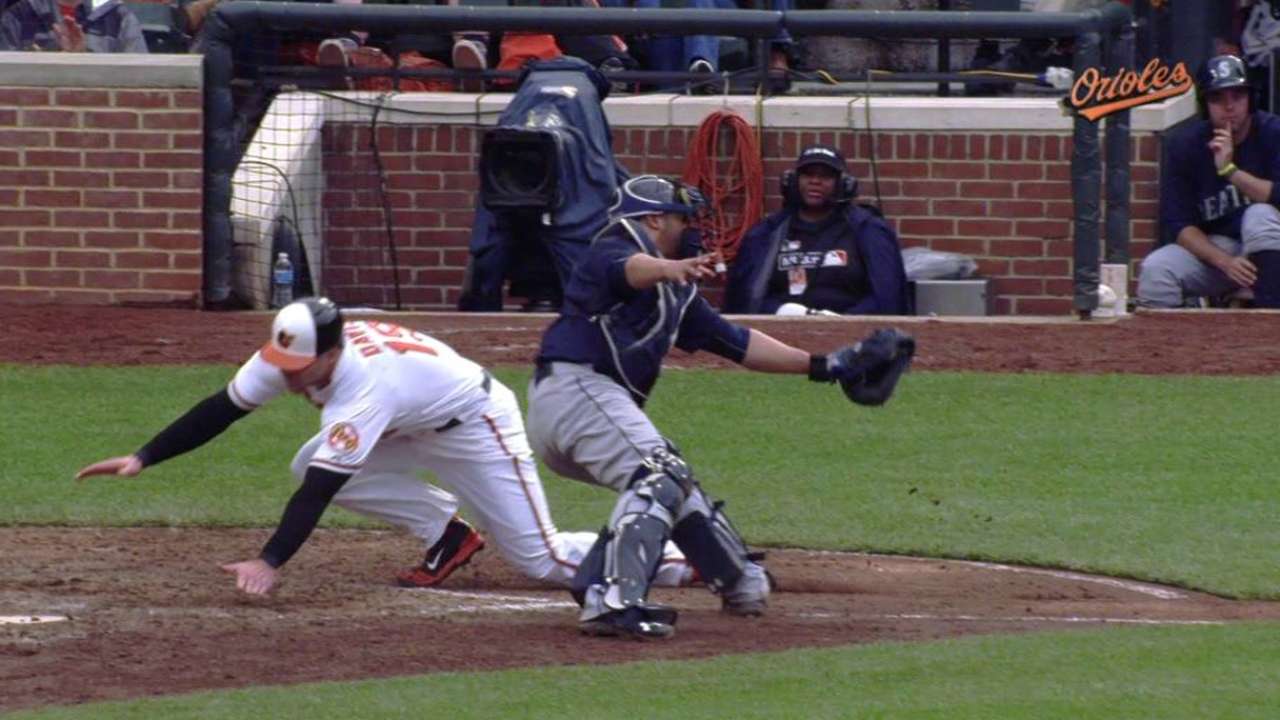 Hardy missed the first 25 games of the season due to a left shoulder sprain, and he was batting at a .190 clip since coming off the disabled list on May 7. The shortstop has struggled to find his groove at the plate, but he hopes that Thursday's clutch hit could be a launching point for the rest of the season.
"It's nice to get hits when you're feeling like I feel right now," Hardy said. "Every day, I'm making adjustments. ... I'm just trying to feel something that feels good and have something to work off of. So it's definitely nice getting hits when you're not feeling great."
Connor Smolensky is an associate reporter for MLB.com. This story was not subject to the approval of Major League Baseball or its clubs.