Gomes could return to lineup Sunday vs. Reds
Indians catcher out since April 12 with sprained knee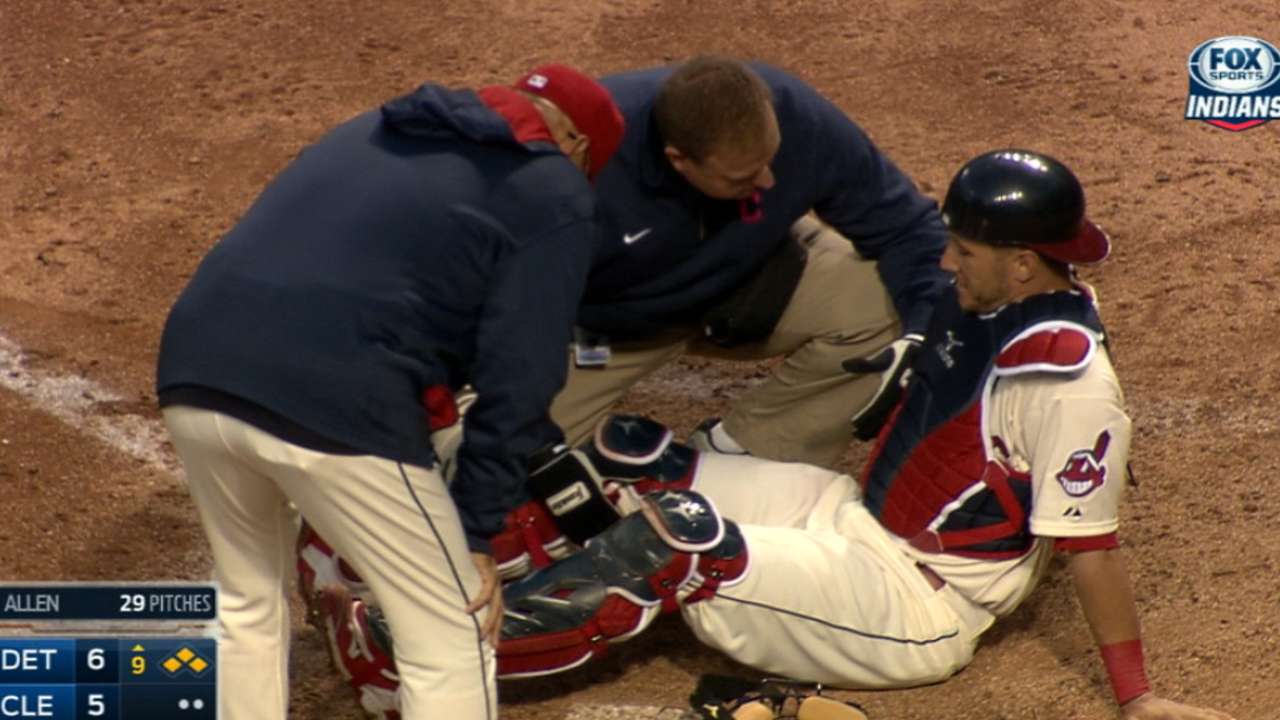 CHICAGO -- Barring some last-minute setback, the Indians expect to have catcher Yan Gomes back behind the plate for the finale of the weekend series with the Reds on Sunday.
Gomes, who has been on the disabled list since April 12 with a sprained right knee, is in the midst of a rehab assignment with Triple-A Columbus.
"Gomes is DHing tonight, catching nine [innings] tomorrow, and assuming all goes like it's been going, there's a pretty good chance he'll catch for us on Sunday," manager Terry Francona said Thursday. "I would say that's realistic. We kind of reserve the right to [change]."
Originally, Francona was hoping Gomes could be the lineup for the opener of the Reds series on Friday, but he was convinced by trainer James Quinlan that a more cautious approach was the way to go.
"I'd rather be two days late then make a mistake," Francona said.
John Jackson is a contributor to MLB.com. This story was not subject to the approval of Major League Baseball or its clubs.