DeShields befriends potential Draft pick Cameron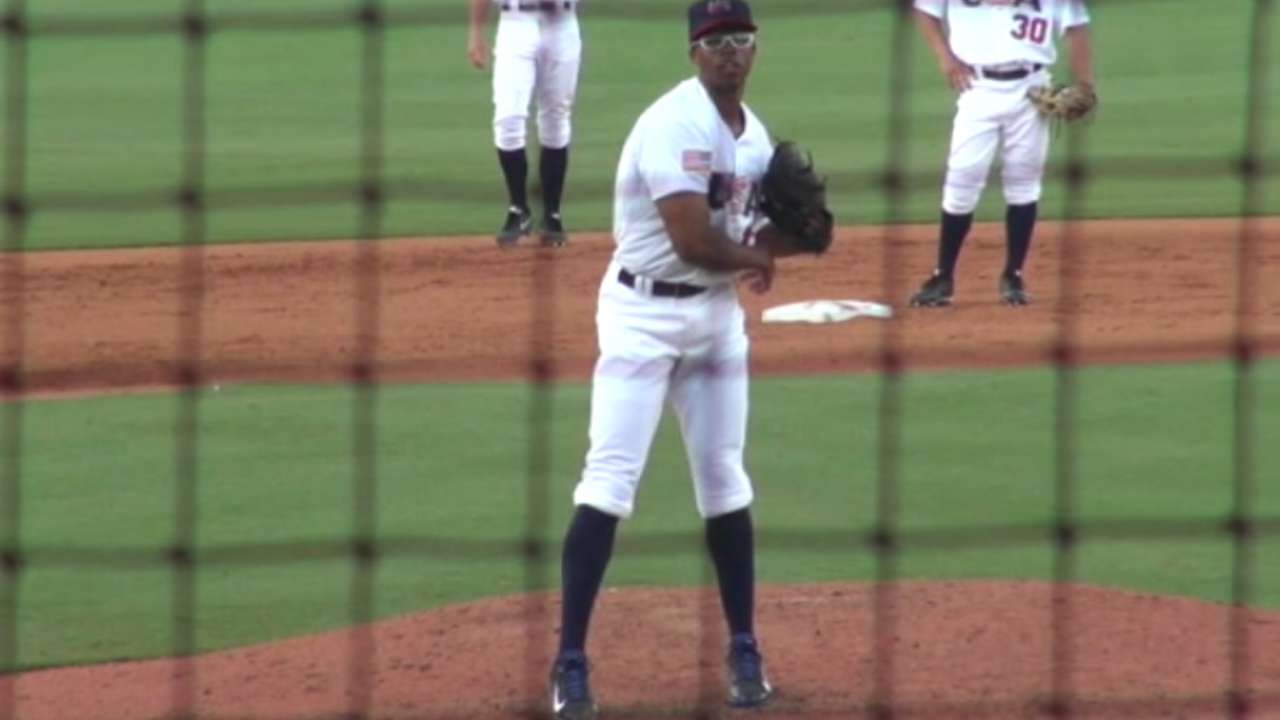 BOSTON -- Rangers outfielder Delino DeShields works out in the offseason at the same Atlanta-area gym as Daz Cameron. They have become friendly and have a few things in common.
Cameron is also the son of a former Major Leaguer, outfielder Mike Cameron. Like DeShields, he could also be a top-10 pick out of high school in the upcoming 2015 First-Year Player Draft. He plays at Eagles Landing Christian Academy in McDonough, Ga.
He is among the players the Rangers are considering taking with the fourth overall pick when the Draft begins June 8. The latest MLB.com mock draft has the Rangers taking Cameron.
"We have talked about it a little bit," DeShields said. "It would be pretty cool to be in the same organization and playing together in the big leagues. It would be a lot of fun. His dad is preparing him the same way my dad prepared me. He's a strong kid. To be 17 or 18 years old, shoot, he is definitely a big guy. But I haven't him play."
DeShields' father Delino Sr. had a distinguished 13-year career as a second baseman. To have a father who was a Major Leaguer can't help but have some kind of impact.
"I think it has its perks," DeShields said. "But it kind of has its disadvantages sometimes. People expect a lot from second-generation players, especially if their fathers have a little bit of success. Coming up people expected a lot of me being a first-rounder. But at the same time you know what it is like to be in a big league clubhouse. It makes it more comfortable when you come here and get to play."
Prince Fielder, the son of power-hitting first baseman Cecil Fielder, is another Rangers player who came from a Major League background.
"Just the experience of being around it a lot," Fielder said. "I got to grow up in the clubhouse, so once I got called up, the adjustment was normal. I was just a kid who got to play now.
"You can tell the difference. You can see Delino and a few others. You can tell by the way they carry themselves. The game isn't as fast to them. It's not easy, but it seems as if they've been here for a while."
T.R. Sullivan is a reporter for MLB.com. Read his blog, Postcards from Elysian Fields, follow him on Twitter @Sullivan_Ranger and listen to his podcast. This story was not subject to the approval of Major League Baseball or its clubs.