Kershaw shows off glove with behind-the-back play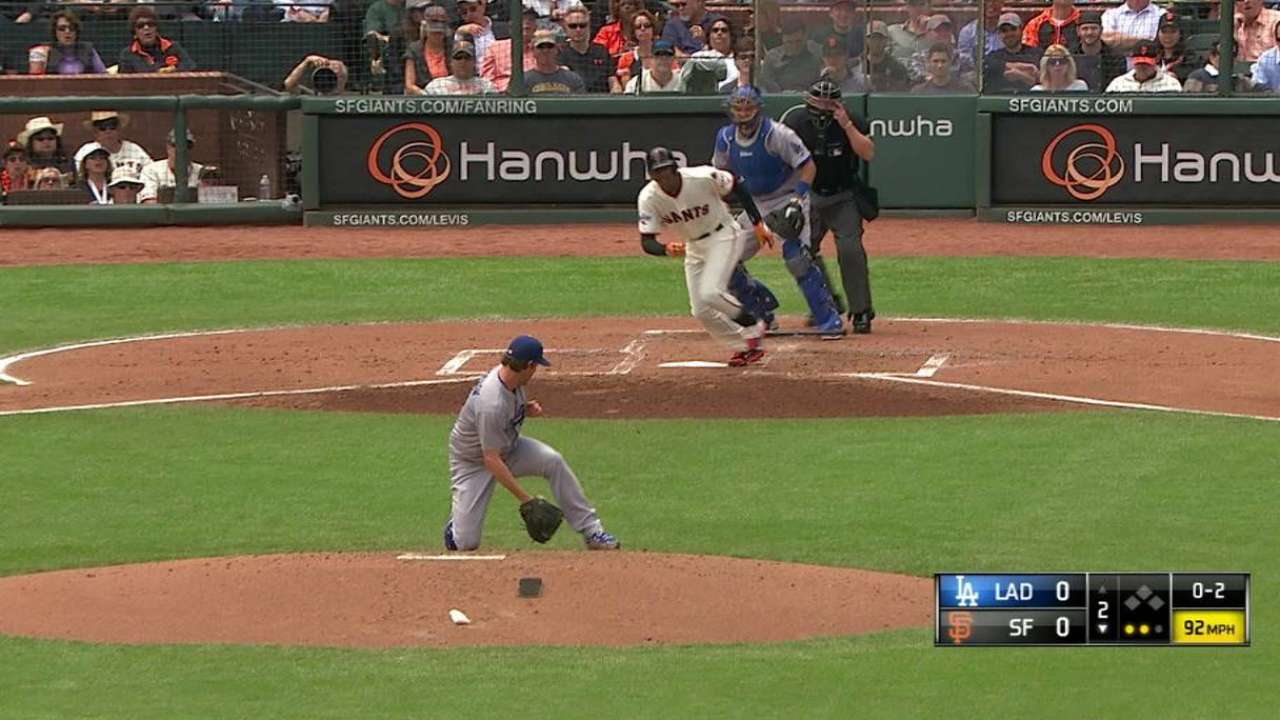 SAN FRANCISCO -- Dodgers starting pitcher Clayton Kershaw, who has already fielded two ground balls behind his back this season, knocked down one that was going between his legs in Thursday's 4-0 loss to the Giants.
With two out in the bottom of the second inning, Giants shortstop Joaquin Arias sent a ground ball back through Kershaw's legs on the pitcher's follow. Bringing his right arm behind him, Kershaw got his glove on the ball and knocked it down, then retrieved it in time to throw out Arias at first base.
Kershaw won the National League Gold Glove for pitchers in 2011.
Ken Gurnick is a reporter for MLB.com. This story was not subject to the approval of Major League Baseball or its clubs.