Eligible to return, Morneau needs more time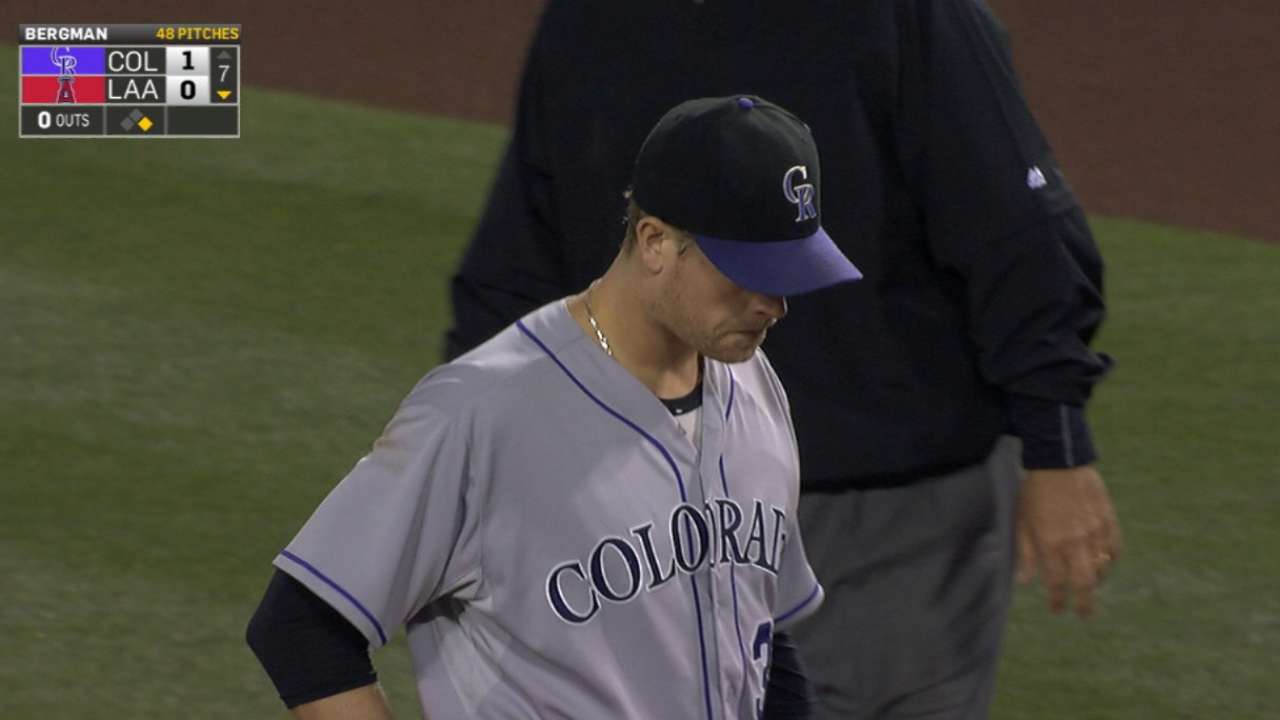 DENVER -- Rockies first baseman Justin Morneau has been a scarce presence at the park as he recovers from a concussion and neck injury that forced the club to place him on the seven-day concussion disabled list last week. Morneau is eligible to return Friday, but he won't, manager Walt Weiss said.
Morneau (.290, three homers, nine RBIs) has a troubling concussion history. His 2010 concussion affected him for years. The latest injury occurred May 13, when he dove for a ball during a game against the Angels. Morneau left the game with what the Rockies called dizziness, but a couple of days later, the veteran said there was no dizziness but he had suffered a neck injury. But shortly thereafter, the Rockies announced officially that he was being placed on the DL with a cervical neck strain and concussion symptoms.
Weiss said Morneau has been to Coors Field "some" during this current homestand, "but the protocol is just to rest." The club and independent doctors will have to clear Morneau to return.
"The concussion is always the biggest concern because of his history," Weiss said. "It's a concern. It's still a mild concern. He's showing improvement, getting better, but it's all tied to his history."
Whether Morneau will need a Minor League rehab assignment depends on how much longer he is on the DL.
Thomas Harding is a reporter for MLB.com. Follow him on Twitter @harding_at_mlb, and like his Facebook page. This story was not subject to the approval of Major League Baseball or its clubs.