Hendricks gets first win in emphatic fashion
Yields only five hits, fans seven in first complete game and shutout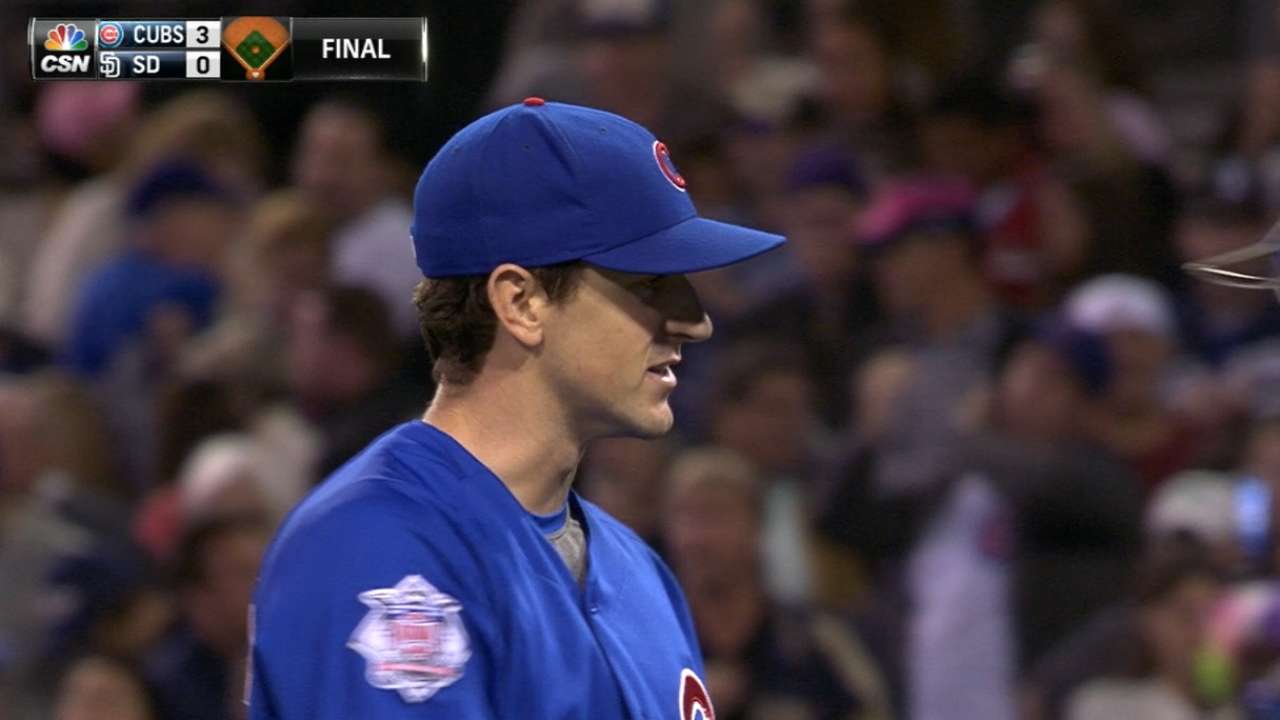 SAN DIEGO -- No one needed a celebratory postgame beer shower more than Kyle Hendricks, who was finally able to party with his teammates on Thursday.
The young Cubs right-hander threw his first complete game and shutout, holding the Padres to five singles in a 3-0 victory at Petco Park.
"Not winning a game in a month and a half can drive a guy nuts," said Hendricks, who was winless in his seven previous starts. "I'm not going to say I needed [a win], but I needed it."
Hendricks struck out seven, did not walk a batter and induced two double plays at perfect times. Only one baserunner reached second, and that was Justin Upton with two outs in the fourth when he singled and stole second.
"When you pitch like that, you'll win a lot of baseball games," said Cubs manager Joe Maddon, who had no intention of pulling Hendricks in the ninth. "He was in command of himself, in command of the game. It was really fun to watch."
The radar gun does not register 97, 98 mph when Hendricks pitches, but don't be deceived.
"When you throw your pitches like that at 90 [mph] where you want to, the effective velocity increases," Maddon said. "He's able to put that thing where he wants to."
Hendricks had not pitched beyond the sixth in his previous starts. This may have been the first time Maddon saw what everyone else watched last season when the right-hander went 7-2 with a 2.46 ERA in 13 starts, but the manager said he saw glimpses of what Hendricks could do this spring.
"I never doubted him," Maddon said. "I have a lot of faith in this fella."
Hendricks' teammates never doubted him either. Part of the problem has been that when he gets ground balls, they skip past defenders. This time, the balls were right at people.
"Those double plays, the whole game, I was just making good pitches," said Southern California native Hendricks, who had 20-25 family and friends at the game. "I had my sinker working, my fastball was being spotted. When you hit spots like that, they usually go toward guys. My past games, I wasn't hitting those spots."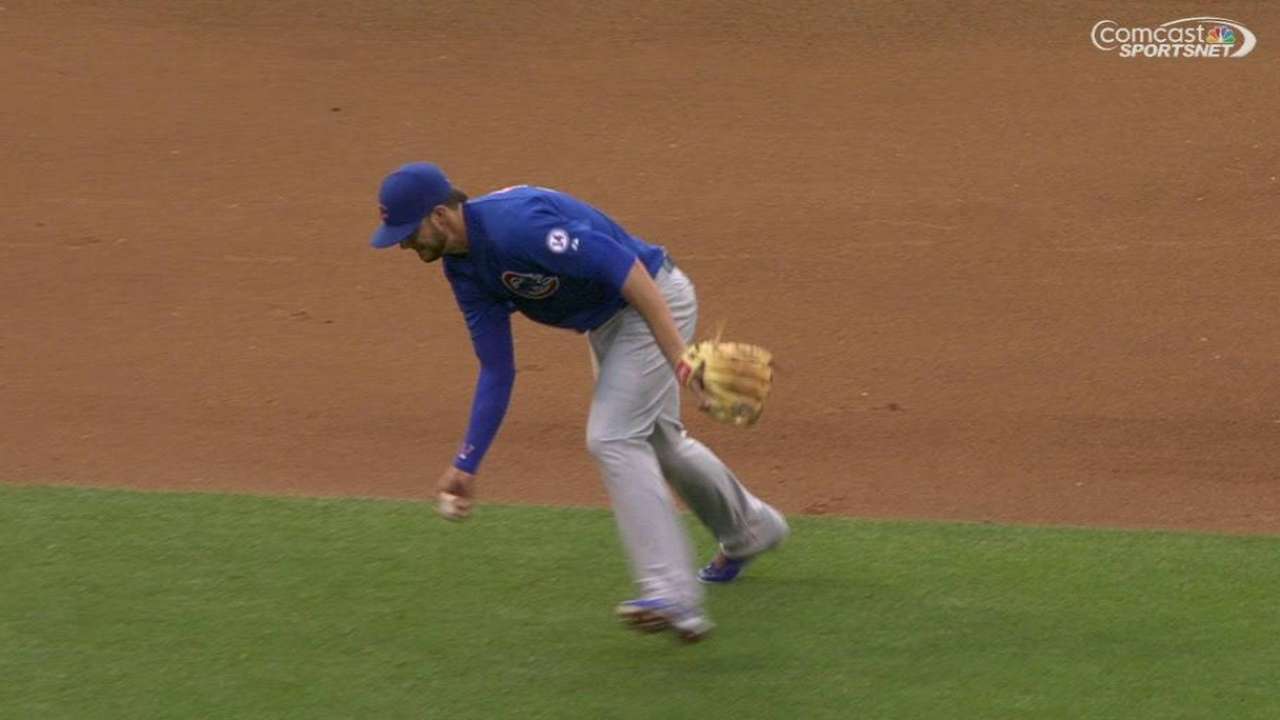 Third baseman Kris Bryant made a nice bare-handed grab of Derek Norris' grounder to open the fourth and second baseman Addison Russell nearly made a highlight play himself on Will Middlebrooks' ball in the eighth.
"He's definitely a ground-ball pitcher," Russell said of Hendricks. "That's what you want as an infielder. You want to turn those double plays and get him out of tough situations, and I think we did that tonight."
Said Maddon: "He's been better than his numbers indicate."
Carrie Muskat is a reporter for MLB.com. She writes a blog, Muskat Ramblings. You can follow her on Twitter @CarrieMuskat and listen to her podcast. This story was not subject to the approval of Major League Baseball or its clubs.