Every day is October for team-first Royals
After tasting playoffs last season, 2015 squad taking 'win-every-game' approach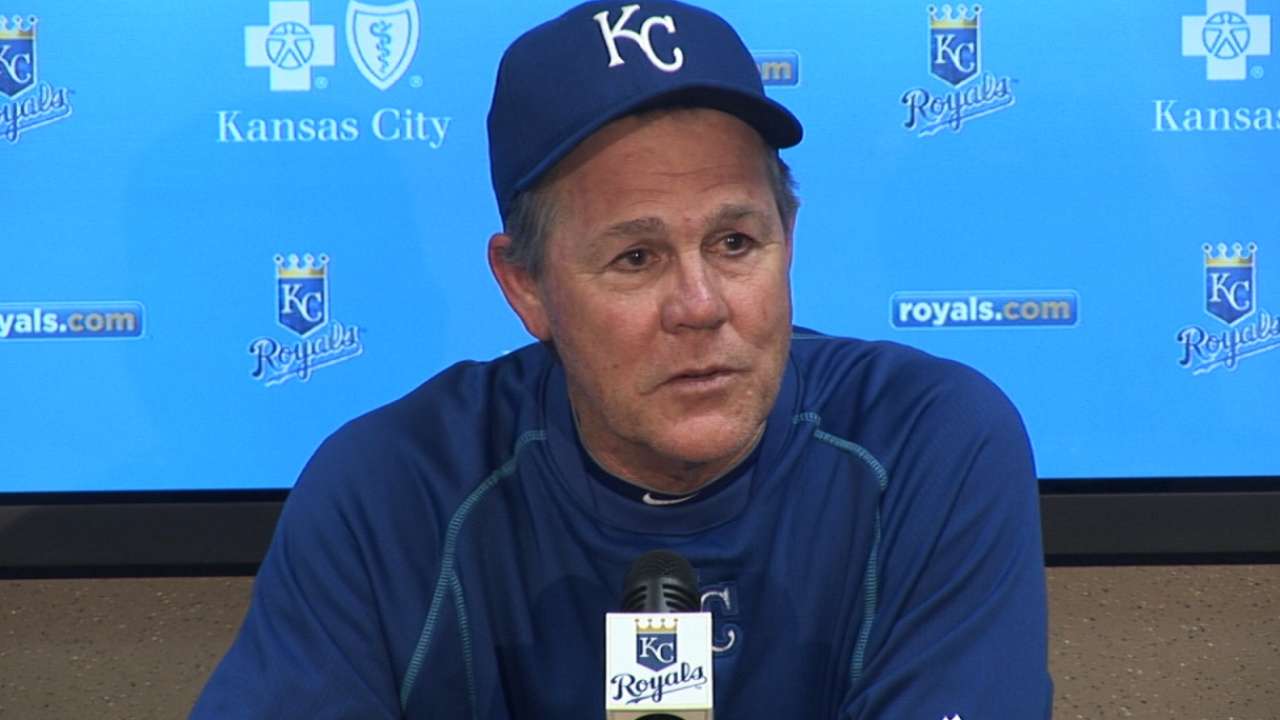 KANSAS CITY -- If you want to know why the Royals just set a franchise record for most wins (26) during the first 40 games of a season, look no further than their commitment to winning each and every night.
It may sound simplistic, but the Royals are approaching games in April and May as if those games were in October -- a mindset this team didn't have in past years.
Chalk it up to another benefit from having played postseason baseball.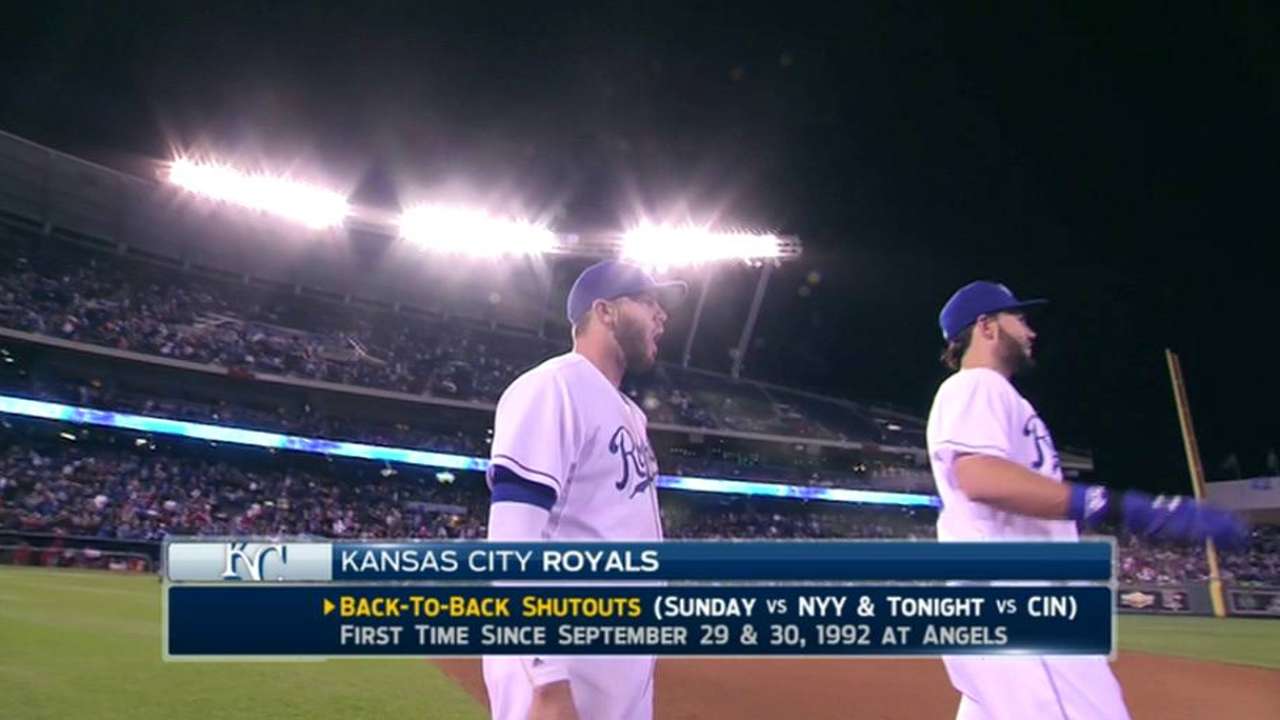 "When you go out and play games you absolutely have to win, like you do in the playoffs, it changes your approach," Royals reliever Wade Davis said. "You don't really worry if you're struggling personally. Obviously if you're doing well individually, the team will do well. But I don't see guys too worried about their personal numbers right now.
"It's all about the game that day and how can we win that particular game. That's how you view the playoffs, and that's how we view every game right now. We've had some very high-energy games already that you wouldn't expect in April and May."
Davis remembers a conversation he had with former Rays teammate Carl Crawford.
"I remember Crawford said he was talking to CC Sabathia after the 2009 season, when the Yankees won it all," Davis said, "and he asked him what he did differently that year. Sabathia said they tried to win every single game. It sounds simple, but there is a way you go about that. Like when we get down by five runs, it's not an issue. You just do what you have to do to get back to win that game.
"And everybody tries as hard as they can to do that. That's why you see really good, smart baseball -- everyone is doing what they need to do to win the game that night."
In the Royals' case, it helps, too, that everyone in the clubhouse is rowing the boat together.
"I see a team where everyone is on the same page," newcomer Edinson Volquez said. "I saw that in Spring Training. It's an unselfish team that pulls for each other."
Third baseman Mike Moustakas agrees.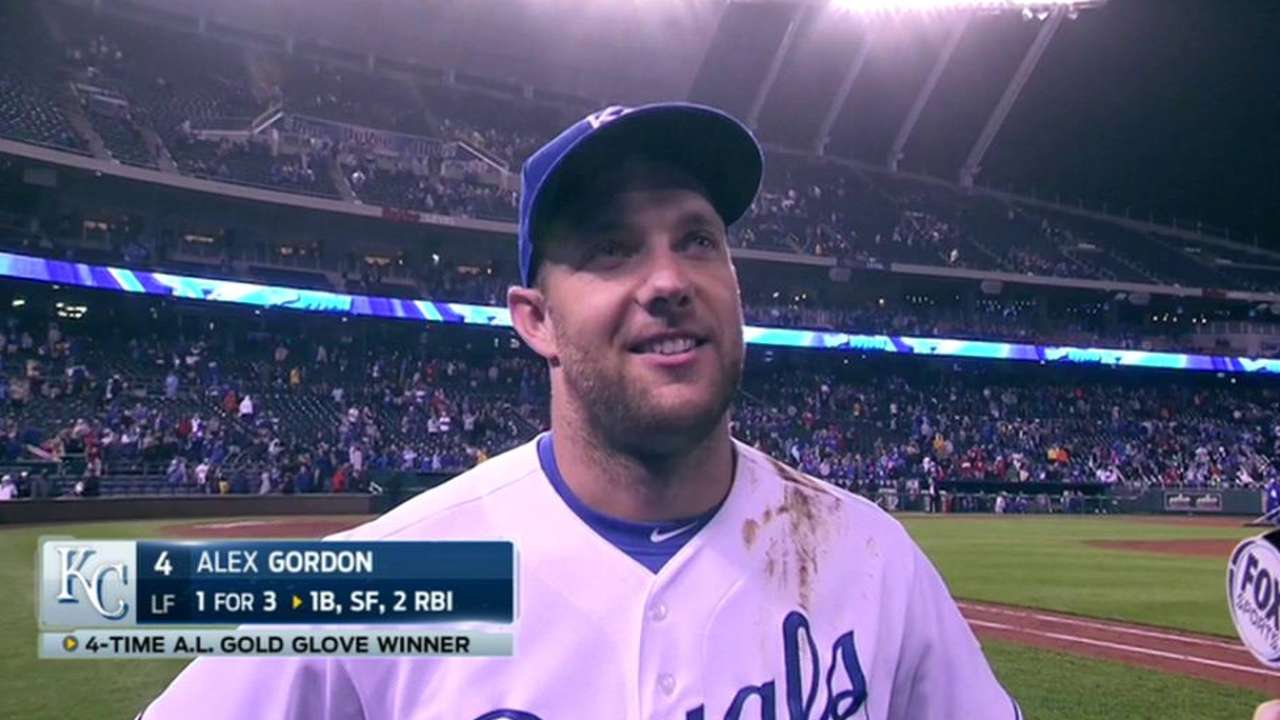 "Definitely. Every night you'll notice it is someone new who helps us win," Moustakas said. "It's not just one guy. We're all in this together and pulling for each other. The only thing that matters is winning that particular night."
The question is: Do the Royals have enough energy to sustain their approach for a whole season?
"I don't think that's an issue," Davis said. "We're always going to have energy for the game. It's just that instead of waiting until August or so to really get into that mode of having to win each game, we're just doing it sooner."
Jeffrey Flanagan is a reporter for MLB.com. Follow him on Twitter at @FlannyMLB. This story was not subject to the approval of Major League Baseball or its clubs.