Cespedes has a knack for stealing third
Secondary lead, anticipation keys to element of surprise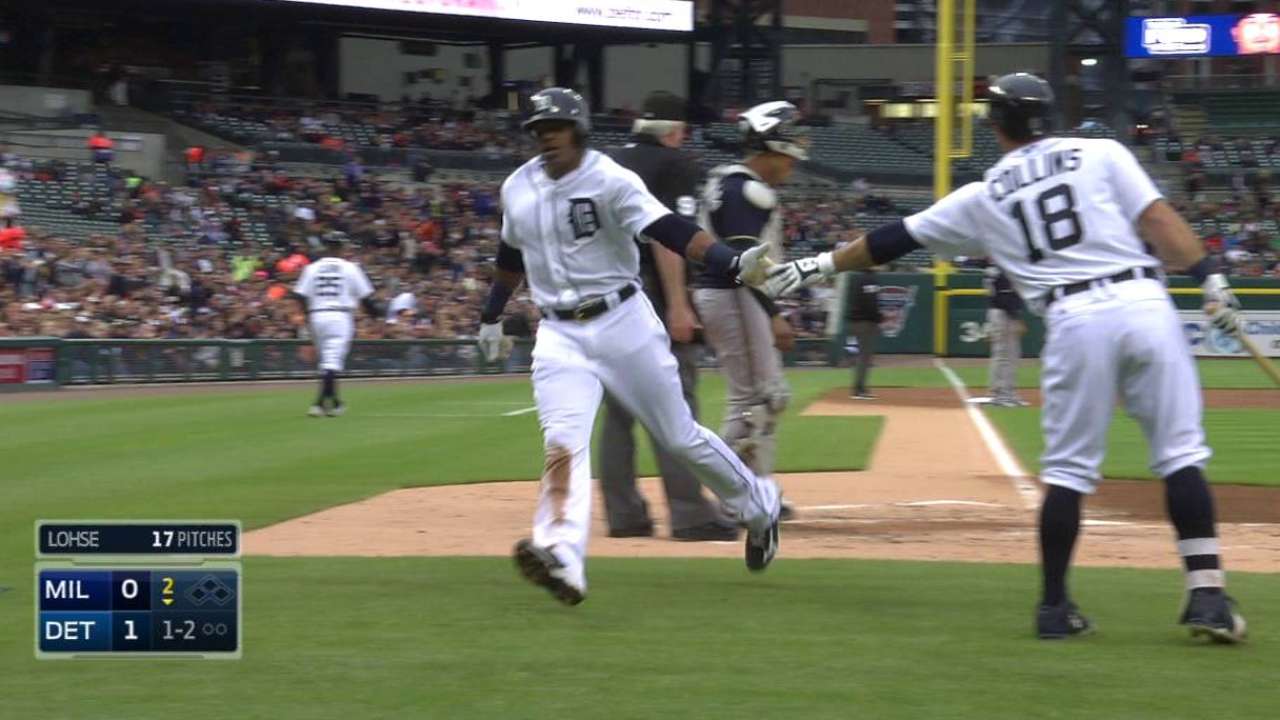 DETROIT -- Martin Maldonado had a clear view from behind home plate to third base. Yoenis Cespedes didn't care. If he can get the lead he wants off second base, all it means is an obstructed vantage point for the catcher to watch him steal third.
That's all it meant Wednesday night. And when the Brewers catcher sailed his throw into left field, he had a good view of Cespedes heading home, having turned his knack for stealing third into a big run.
It was Cespedes' second steal of third in as many attempts this season. He was 6-for-7 stealing third base last season, comprising all but one of his seven steals, and 4-for-5 in 2013.
By contrast, Cespedes looked slower as he tried to steal second base later in the game, thrown out by Maldonado by a step. He's 1-for-3 trying to steal second this season (his first successful attempt coming in Thursday's 6-5 victory over the Astros), and was 1-for-3 last season and 3-for-9 in 2013.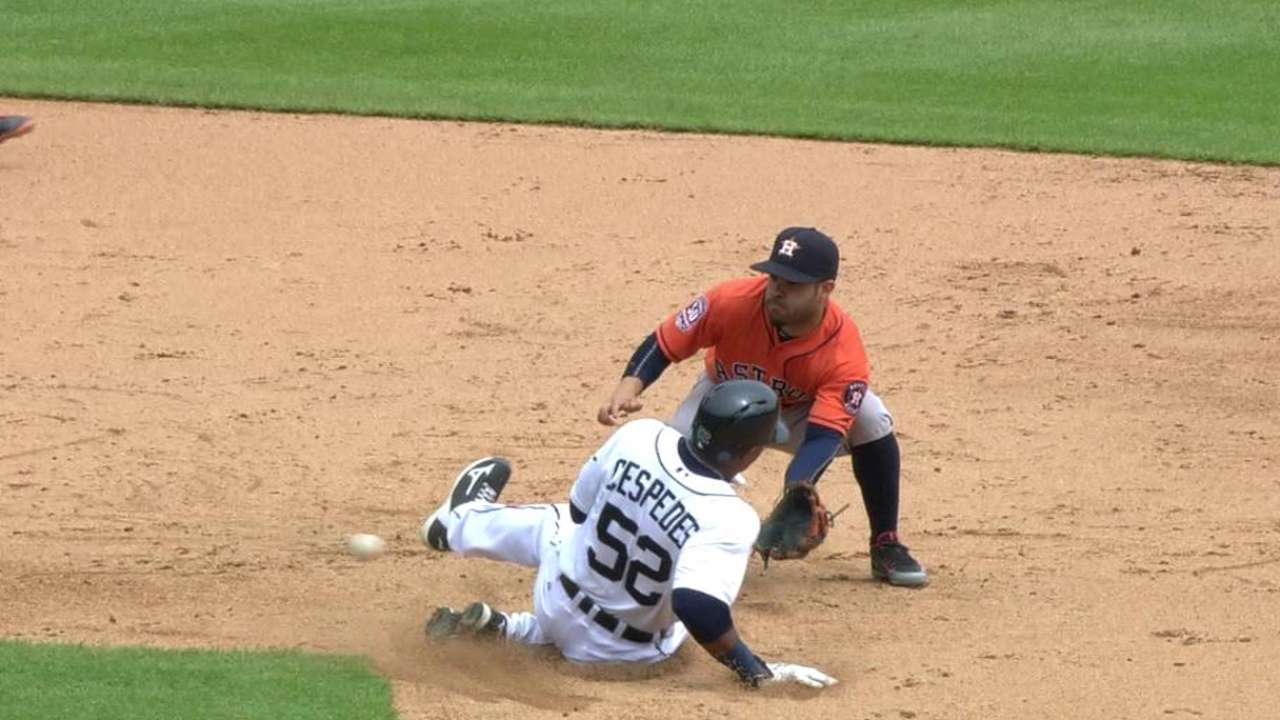 He's putting a test to the notion that third base is tougher to steal than second. To Ian Kinsler, though, it's almost a different skill.
"It's more of an anticipation steal," Kinsler said.
First-base coach Omar Vizquel, who coaches the Tigers' baserunning, agrees. It's all about location, and the ability to get a moving jump off second base easier than off first.
"If you can read the pitcher and you've got a walking lead, you've got a better chance to get to third base," Vizquel said. "Some guys are really afraid because third base is closer to the catcher, but if you get a feeling for it and you think you can time the pitcher and you've got everything that you need, why not give it a try?
"Sometimes you can't really get a walking lead from first base. If you're walking and walking and the infielder doesn't do anything, it's easier to get there."
There's a risk-reward factor in stealing third, Kinsler said. For bigger athletes like Cespedes, there's the risk for more wear and tear with every impact with the ground. In some situations, though, the reward of getting into position for a sacrifice fly or groundout is worth it.
The other part, manager Brad Ausmus mentioned, is that Cespedes sells it well, sometimes lulling pitchers into a false sense of security. Cespedes' big frame helps.
"He's got a good feel for it, I think," Ausmus said. "Pitchers quite often, there's so much emphasis with holding runners at first, stopping them from stealing second, a lot of times pitchers forget you can steal third, too, even though you're already in scoring position. I think Cespy does an excellent job of acting like he's not doing anything and then surprises them."
Jason Beck is a reporter for MLB.com. Read Beck's Blog, follow him on Twitter @beckjason and listen to his podcast. This story was not subject to the approval of Major League Baseball or its clubs.